GOOD
BAD
–
Sugar
Saturated Fatty Acids
Calories
Taste
Protein bar for sportsmen with vitamines
40g bar
My first impression: soft and a little bit crunchy. Strange artificial flavour. A little bit below average, because I already had protein bars with a worse flavour.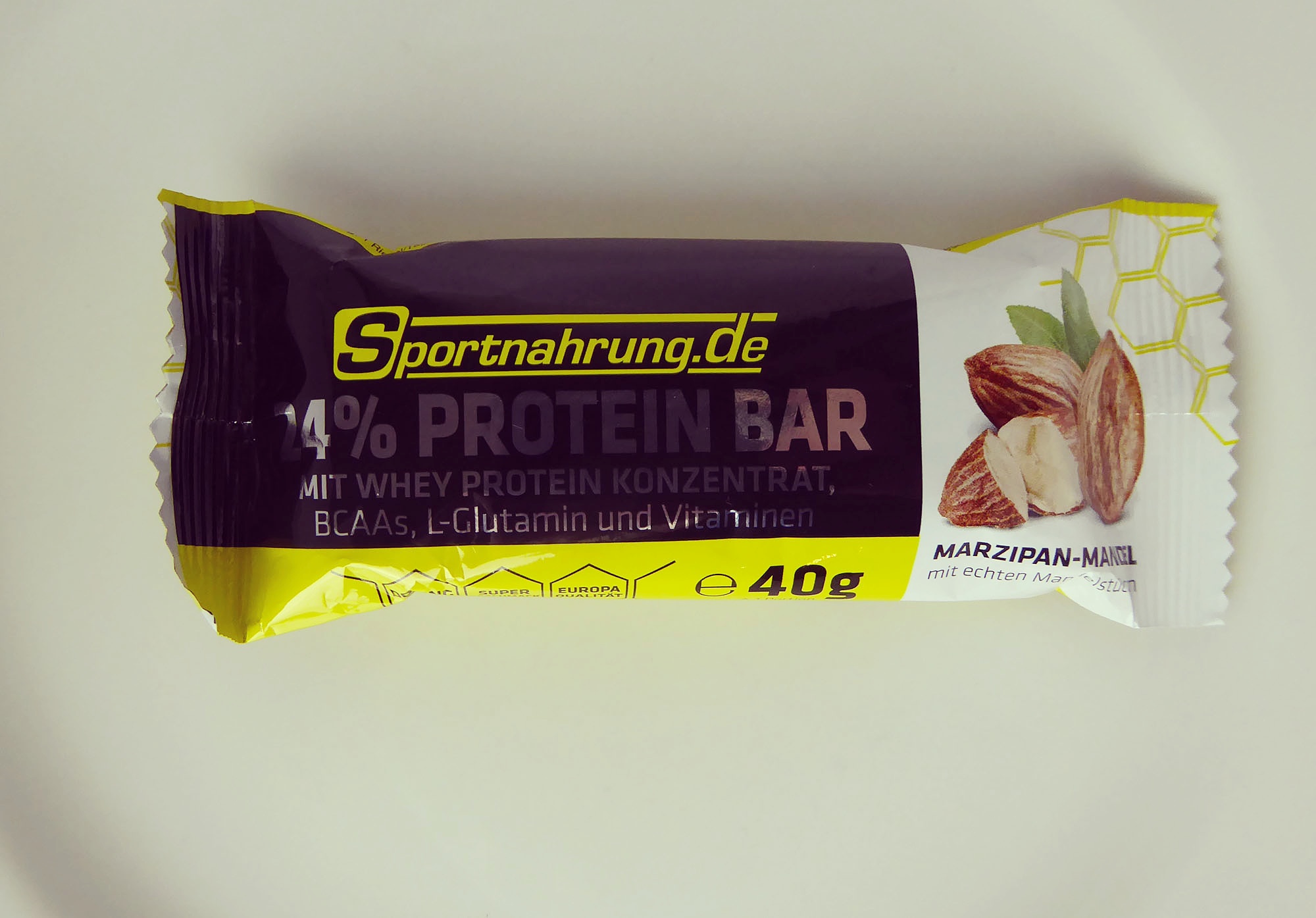 Manufactured in Austria by Sportnahrung Mitteregger from Graz.
Shelf Life when purchase: 3 months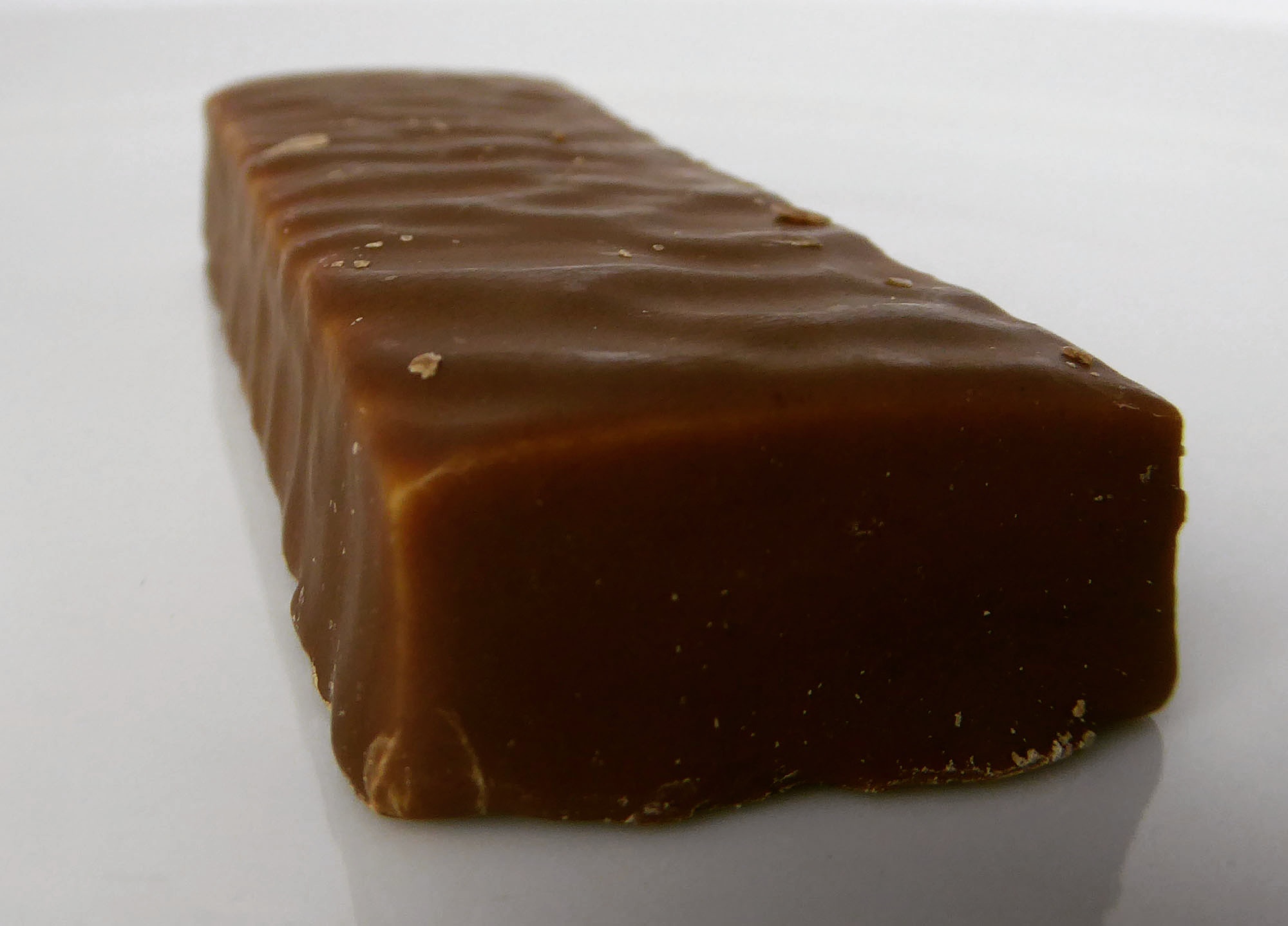 Coated with milk chocolate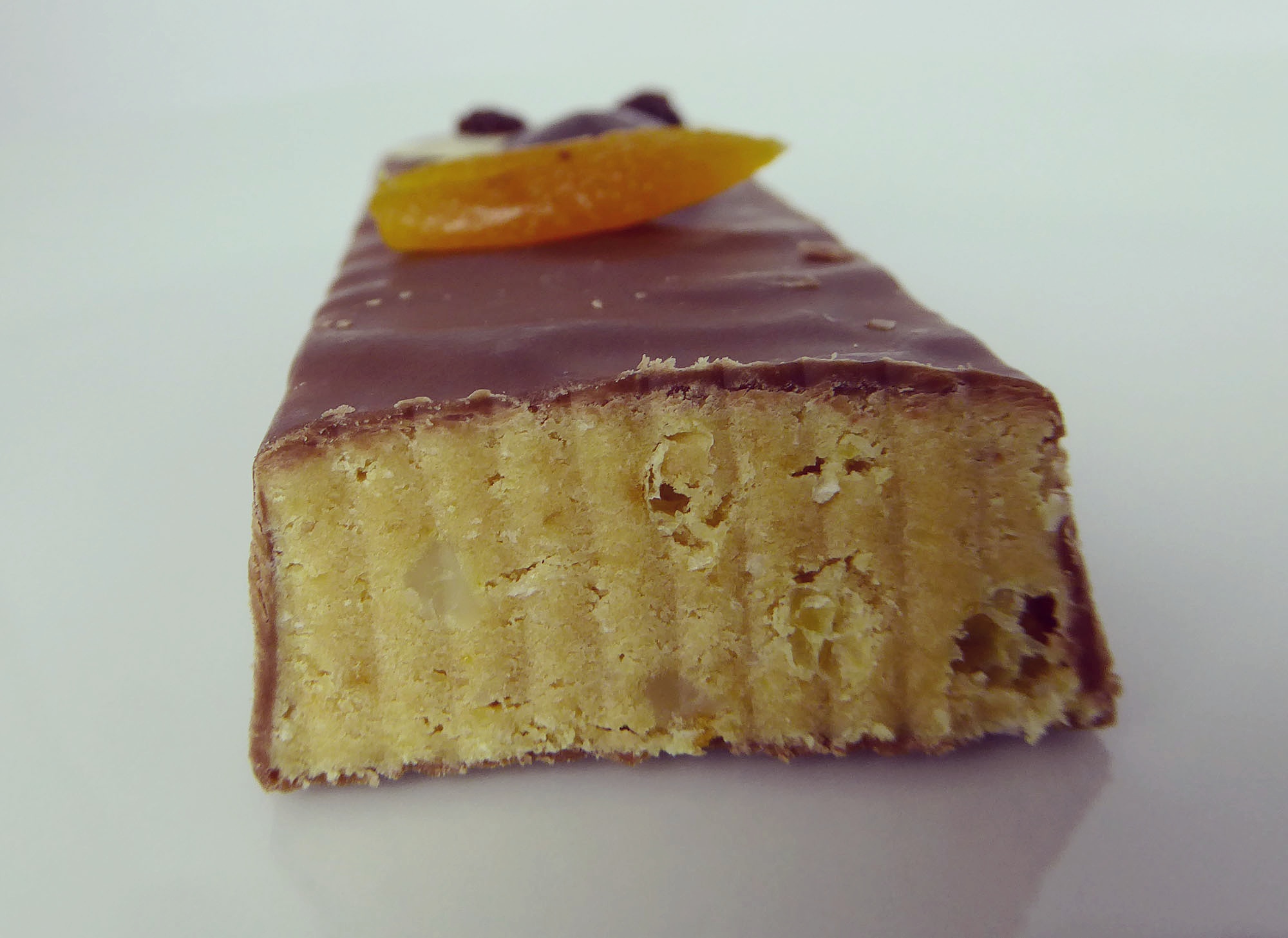 A look at the filling: marzipan and almond. Some small crunchy parts in it.
Supplement Facts per 100g
Energy 1.863 kJ, 444 kcal
Total Fat 19,8g (13g Saturated Fatty Acids)
Total Carbohydrats 41,5g
Sugar 28,2g
Protein 24g
Supplement Facts per 40g
Energy 745 kJ, 178 kcal
Total Fat 7,9g (5,2g Saturated Fatty Acids)
Total Carbohydrats 16,6g
Sugar 11,3g
Protein 9,6g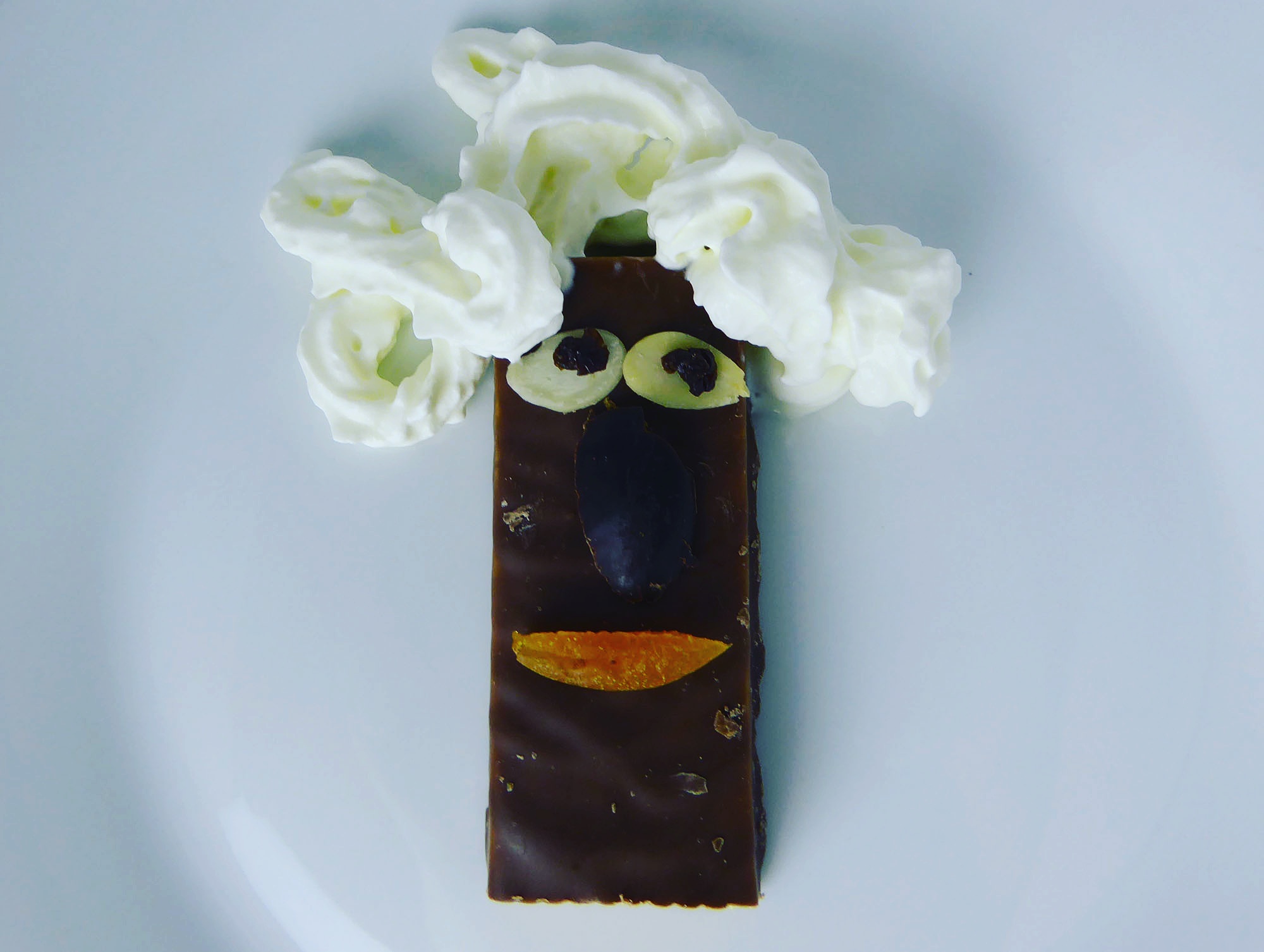 This is an African granny made out of this protein bar with almond, raisin, apricot, gingerbread, and cream for the white hair.