The filling of the OhYeah! One Birthday Cake Flavor protein bar is a soft and tough mass, which indeed has the flavour of a cake.
Biting is not so pleasant, but the taste is rather ok for sucking.
But if we keep in mind that this bar only has 1g of sugar in the bar, the sweet natural taste is rather impressing.
60g bar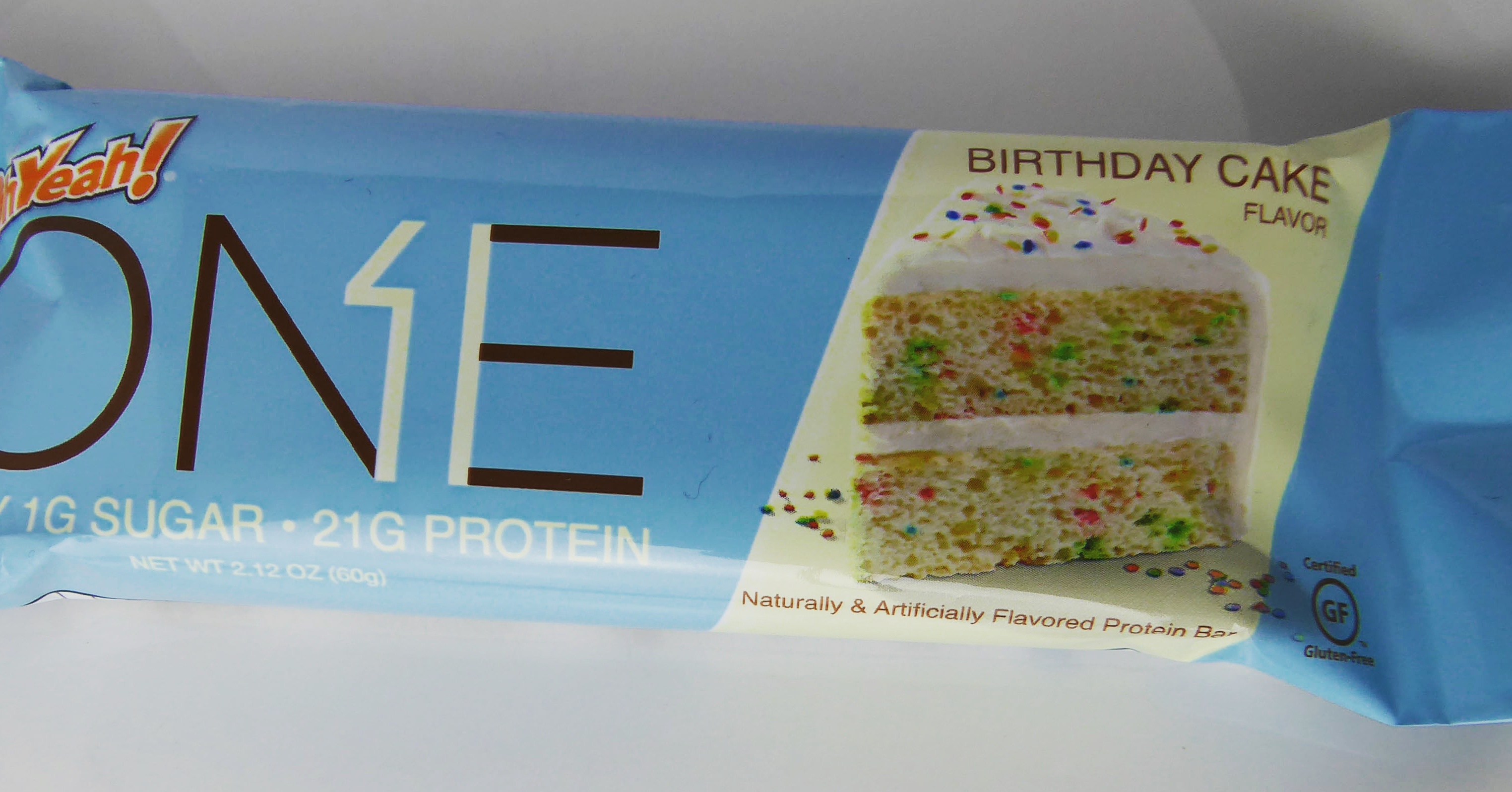 Only 1g sugar – 21g Protein
Distributed by: Integrated Sports Science in Charlotte NC, USA.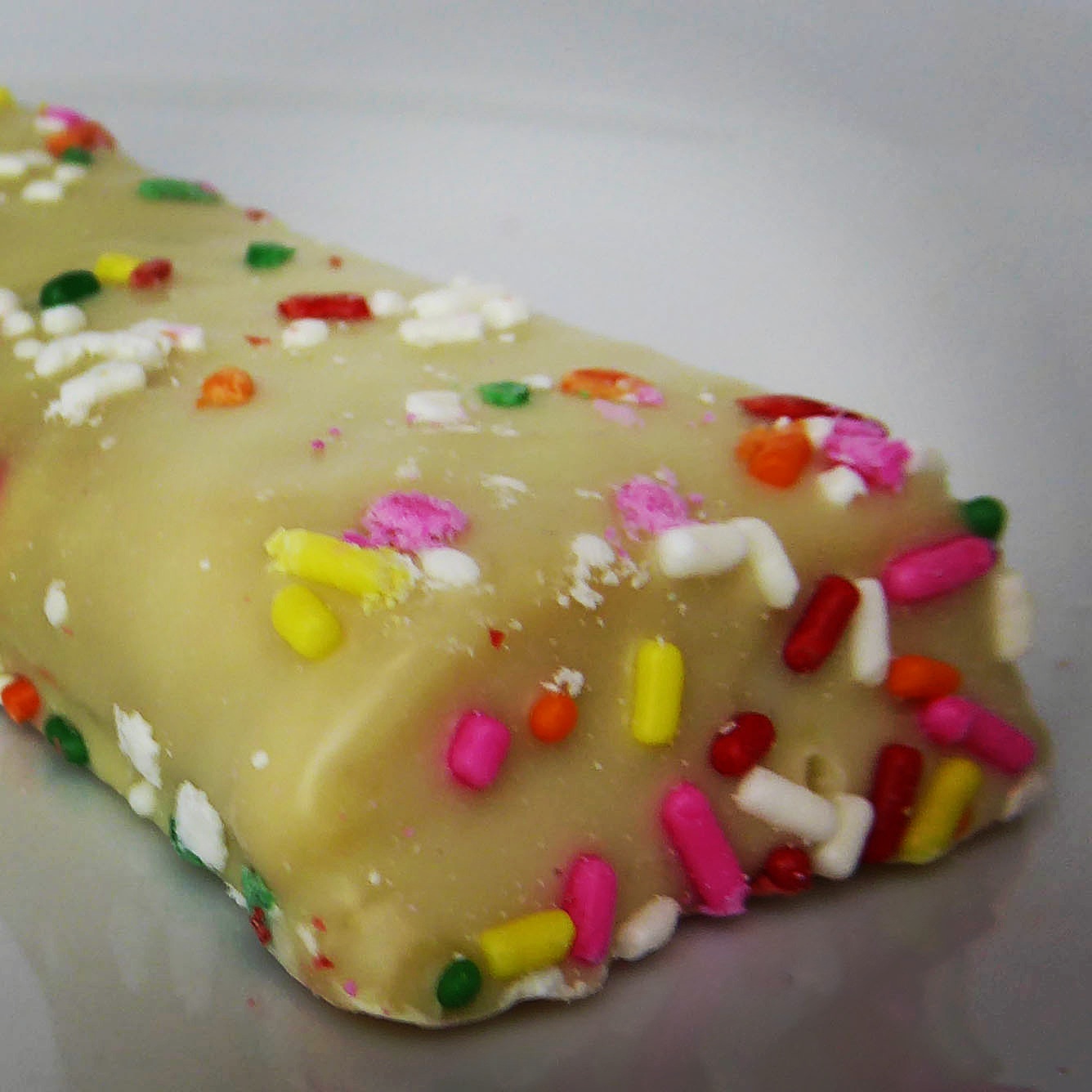 Shelf Life when purchase: 6 months
Ingredients: Whey Protein Isolate and Milk Protein Isolate
Nutrition Facts for one bar (60g)
Total Fat 7g (5g Saturated Fatty Acids)
Total Carbohydrats 24g
Sugar 1g
Protein 21g
Energy 920kJ, 220kcal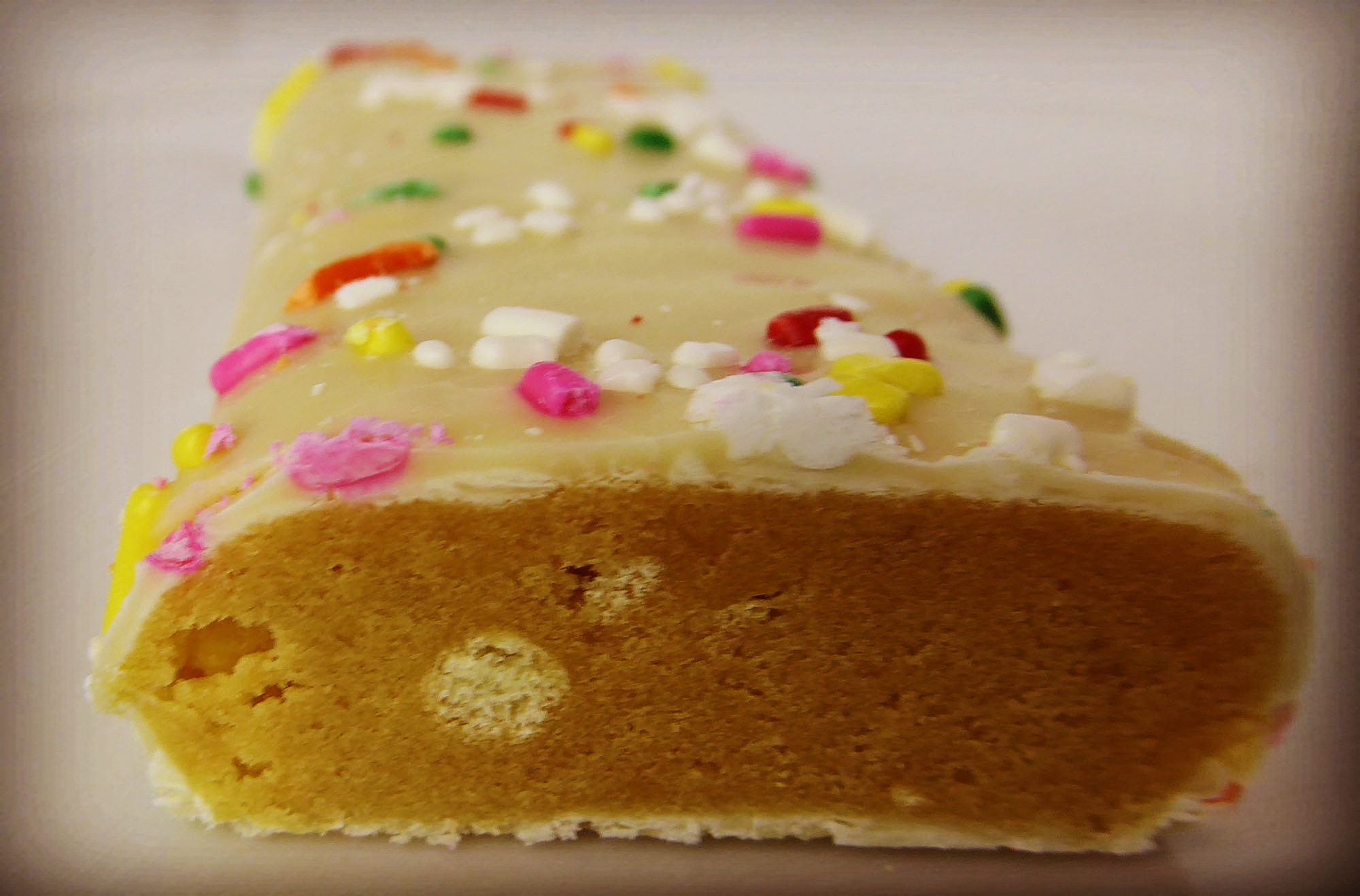 Supplement Facts per 100g
Energy 1.533kJ, 366kcal
Total Fat 11,7g (8,3g Saturated Fatty Acids)
Total Carbohydrats 40g
Sugar 1,7g
Protein 35g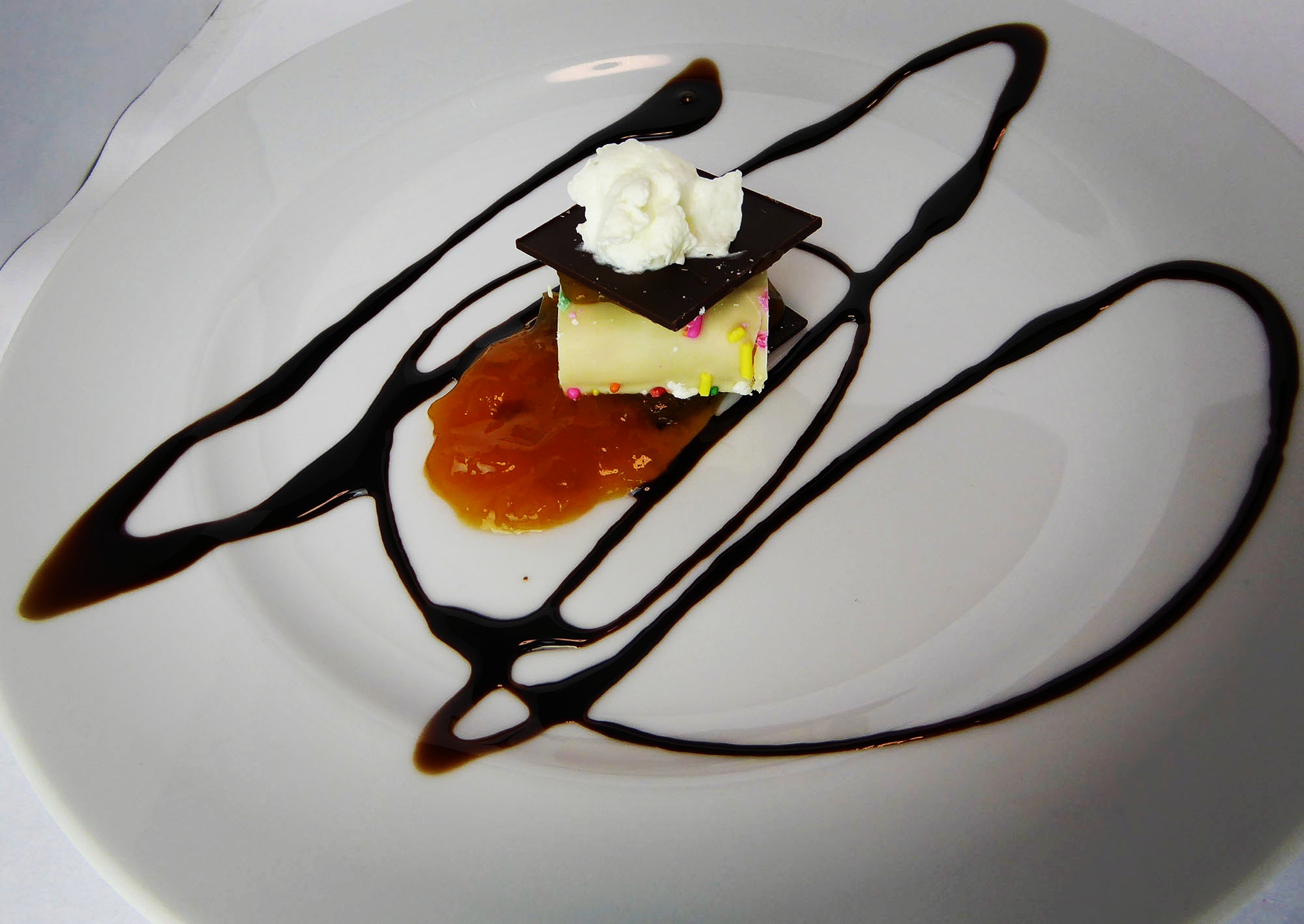 This protein bar was served with apriciot jam, a thin chocolate slice, chocolate sauce, and whipped cream on the top.