GOOD
BAD
Total Fat
Taste
Sugar
Carbohydrats
Inkospor X-treme Protein Flash Strawberry Vanilla Protein Bar
65g bar
When I opened the package I immediately experienced a very stong stawberry flavour in my nose.
The filling is soft and extremly tender. More tender as all the other soft protein bars. The dark bitter chocolate is superb and gives the flavour a real boost to the maximum. Inkospor X-treme Protein Flash Strawberry Vanilla is a real top product! Congratulations to the producer!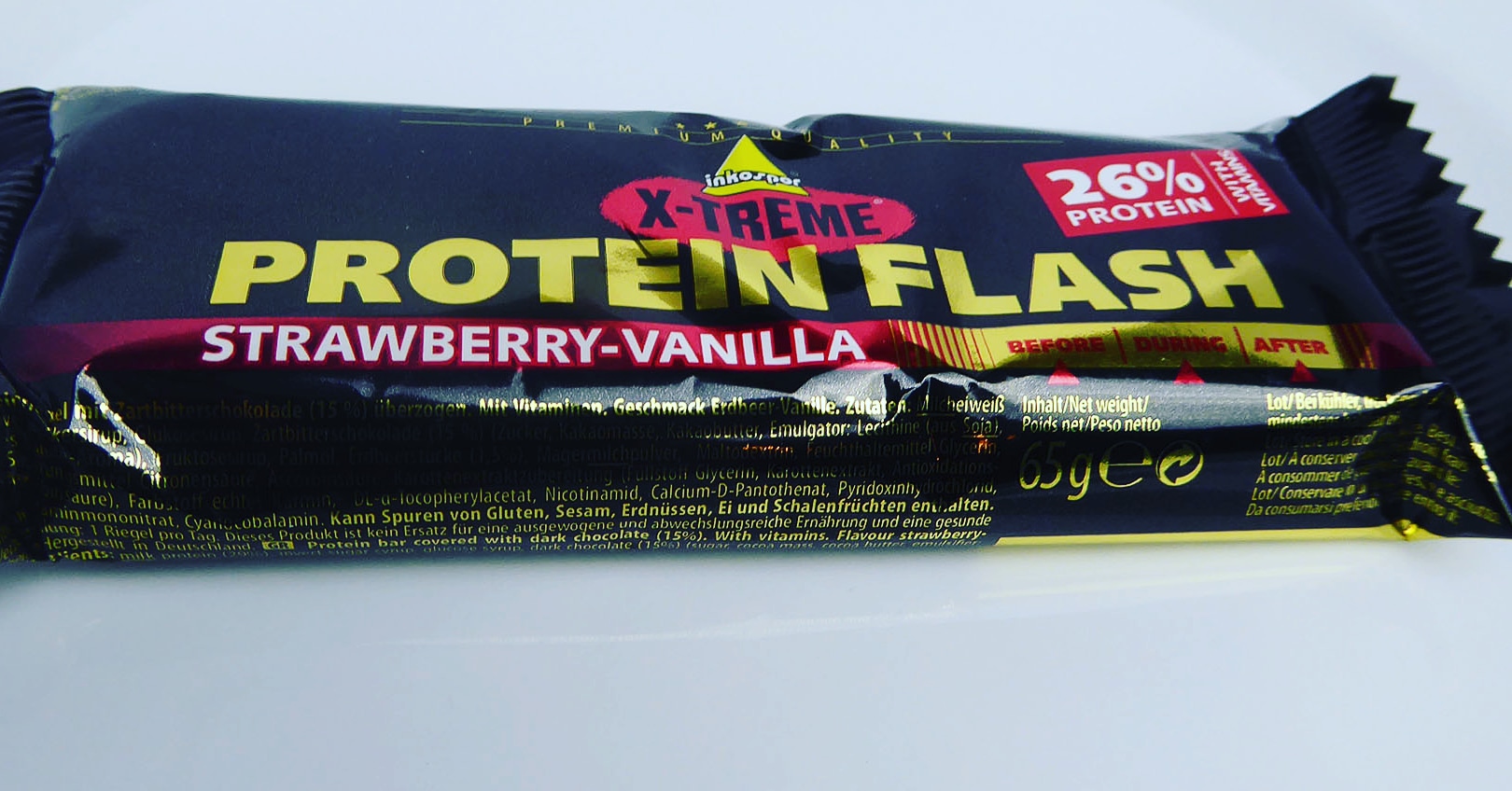 Manufactured in Nuremberg, Germany.
Shelf Life when purchase: 8 months
The impressive bitter chocolate coating of the bar. I must say it is the best chocolate coating I have ever tried around a protein bar. In combination with the soft tender strawberry filling, a real treat.
Supplement Facts per 100g
Energy 1.563 kJ, 370 kcal
Total Fat 8,4g (5,1g Saturated Fatty Acids)
Total Carbohydrats 47g
Sugar 37g
Protein 26g
Supplement Facts per 65g
Energy 1.016 kJ, 241 kcal
Total Fat 5,5g (3,3g Saturated Fatty Acids)
Total Carbohydrats 31g
Sugar 24g
Protein 17g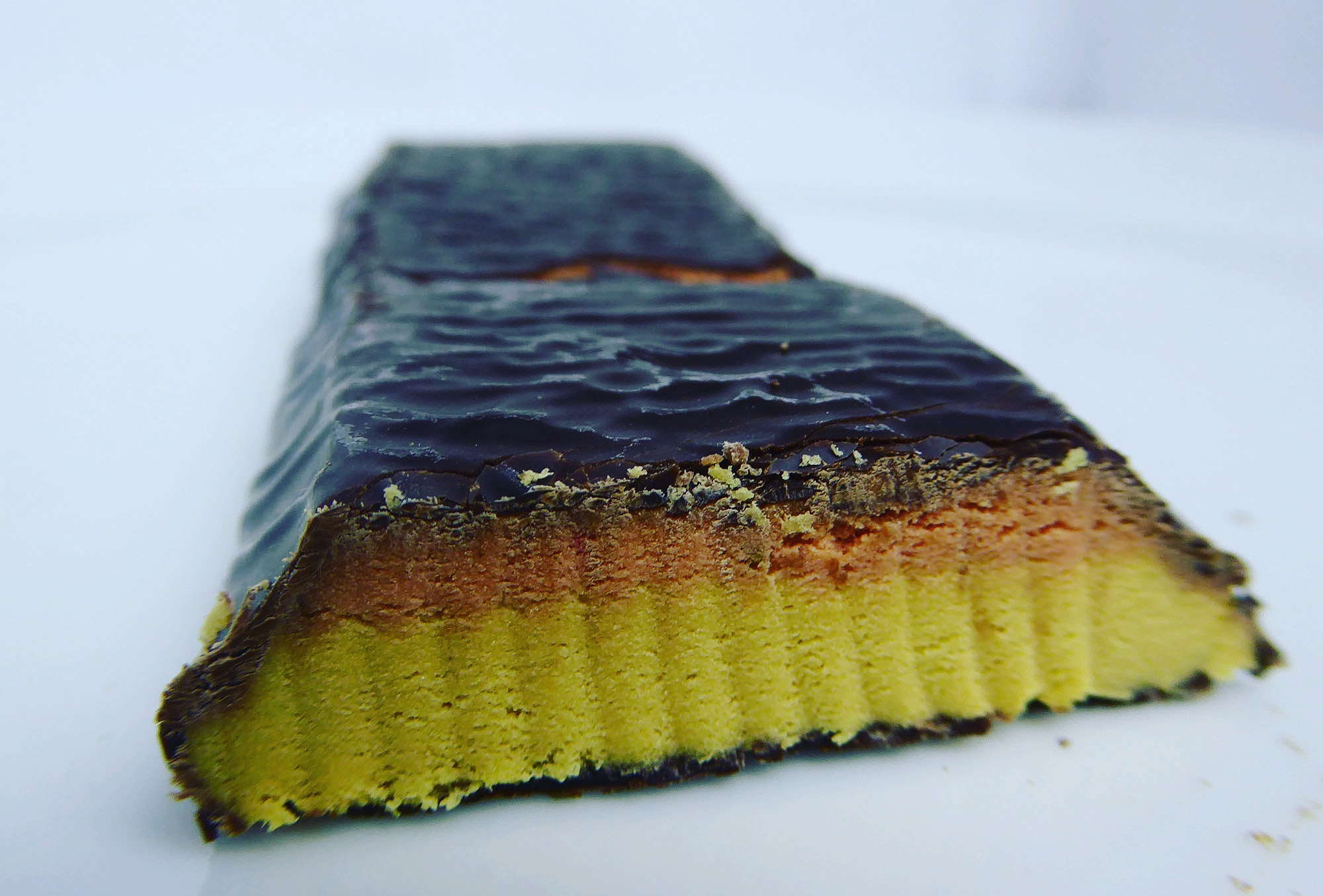 Strawberry and vanilla filling