GOOD
BAD
Total Fat
Energy
–
Turboslim Protein Bar Strawberry Cheesecake
Tastes like a cake or soft cookie
The flavour is quite good.
Extra Plus: dark chocolate covering.
50g bar
Taste: 79/100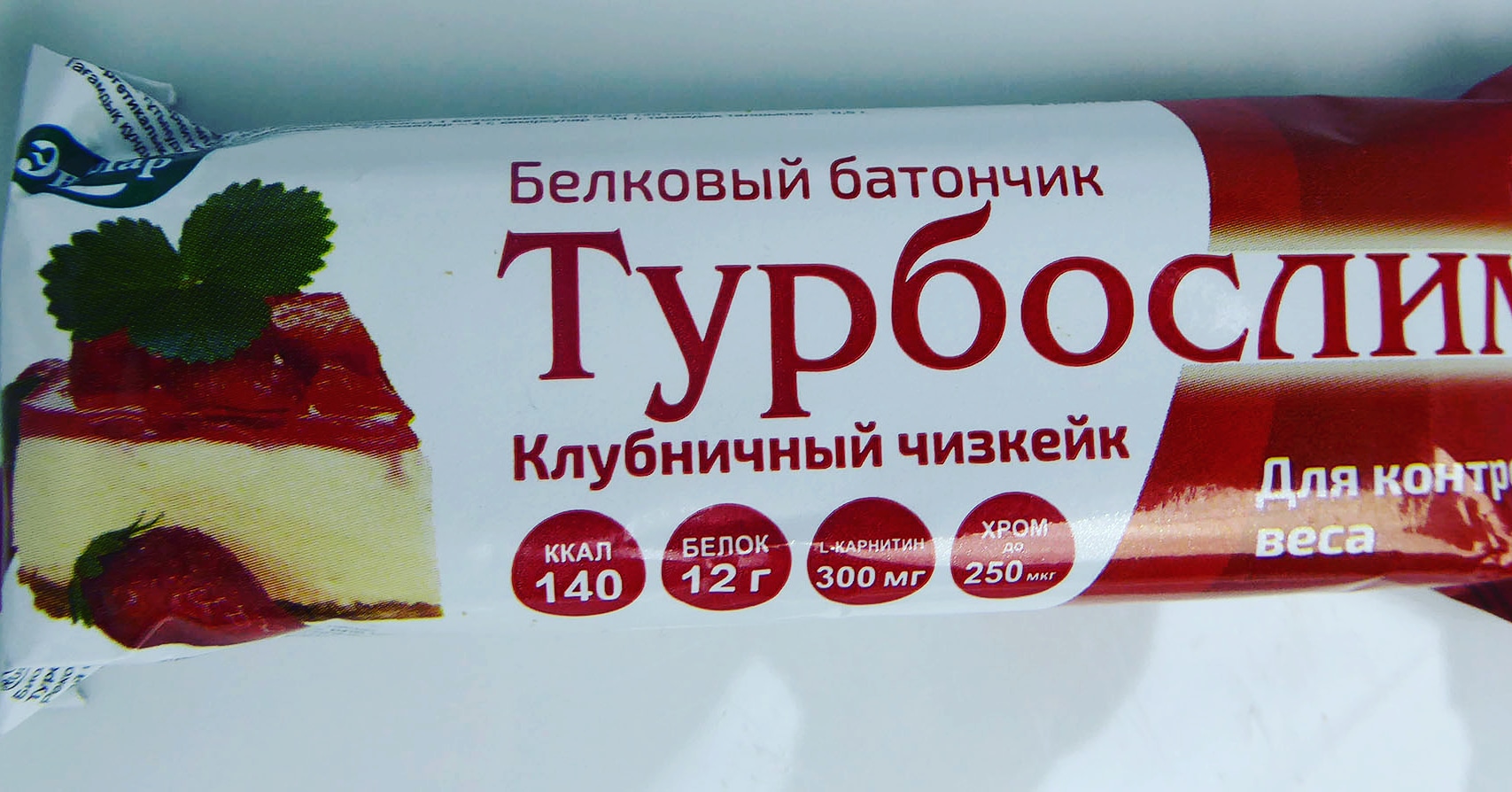 Made in Russia
Shelf life when purchase: 6 months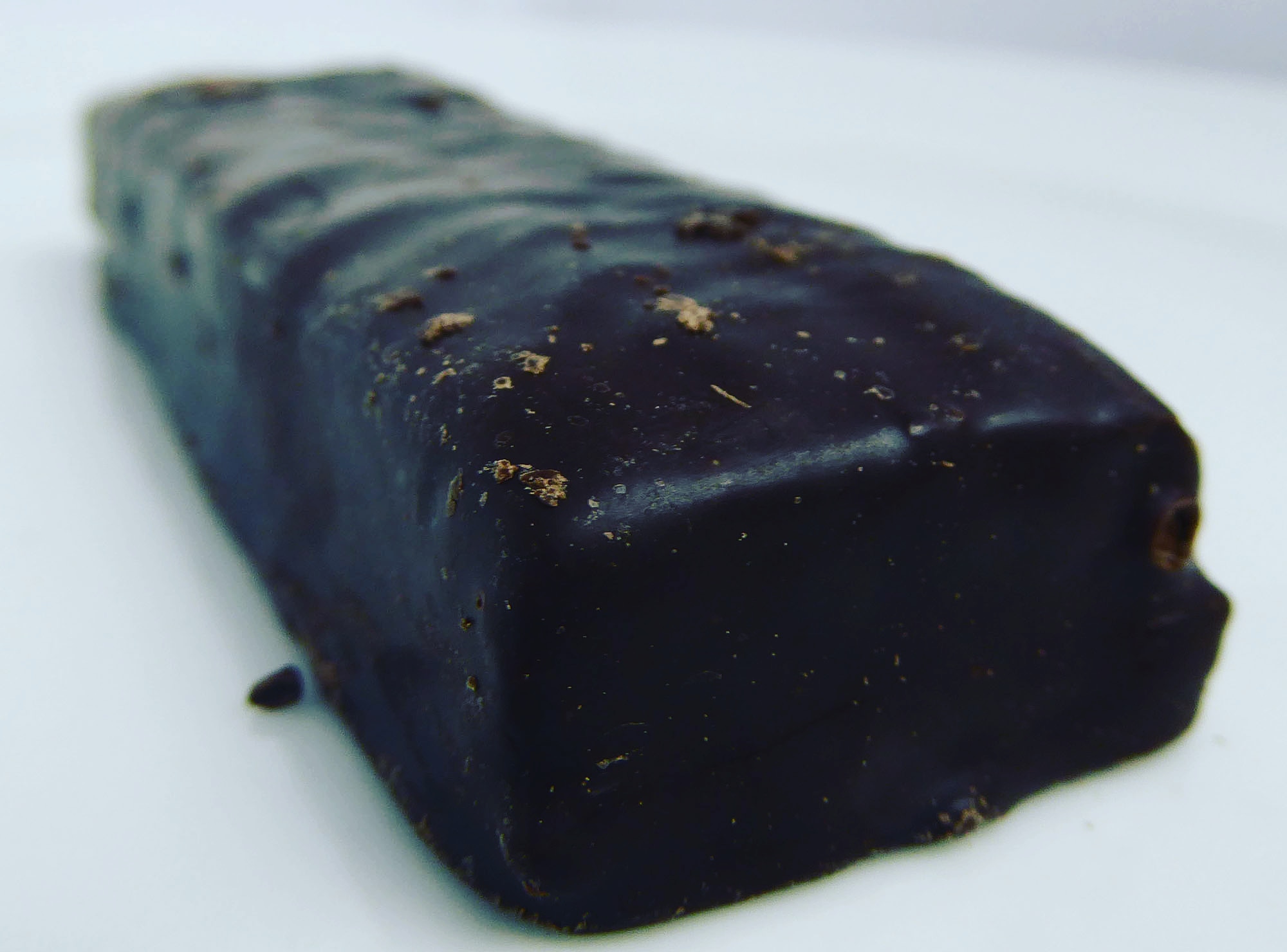 Supplement Facts per 100g
Energy 1.180 kJ, 280 kcal
Total Fat 8g (Saturated Fatty Acids n/a)
Carbohydrates 28g
Sugar n/a
Protein 24g
Supplement Facts per 50g
Energy 590 kJ, 140 kcal
Total Fat 4g (Saturated Fatty Acids n/a)
Carbohydrates 14g
Sugar n/a
Protein 12g
Dietary food supplement
Turboslim protein bar for people who control body weight with taste of strawberry cheese cake.
Recommended as a dietary food supplement – a source of L-carnitine, chrome, containing protein, for those who control body weight.
Ingredients: starch syrup (filler), confectionery coating (lauric cocoa butter substitute, sugar, cocoa powder, lecithin (emulsifier), flavor identical to natural "Vanilin", soy protein isolate, pea protein isolate, glycerol (water-retaining agent), wheat protein, maltodextrin (filler), chromium picolinate, complex food supplement "Ekasia" (acacia fibers and wheat fibers), L-carnitine, simethicone, citric acid (acidity regulator), natural flavors "Strawberry" and "Vanilla creamy", sucralose (sweetener), potassium sorbate (preserving agent).
Recommendations for use: adults – 1 bar per day. Taking of 1 protein bar provides the recommended level of daily intake (adequate level): protein (not less than 12 g) – 16%, L-carnitine (not less than 300 mg) – 100%, chrome (200-250 mg) – 400-500%, which does not exceed the upper permissible level of daily intake.
Energy value per 1 bar 590 kJ/140 kcal. Nutritional value (50 g): protein – 12 g, fat – 4 g, carbohydrates – 14 g, fibers – 0,5 g.
Contraindications: individual intolerance of components, pregnancy, lactation.
Is not a remedy. Before use it is recommended to take doctor's advice.