Best Protein Bars: Review & Photos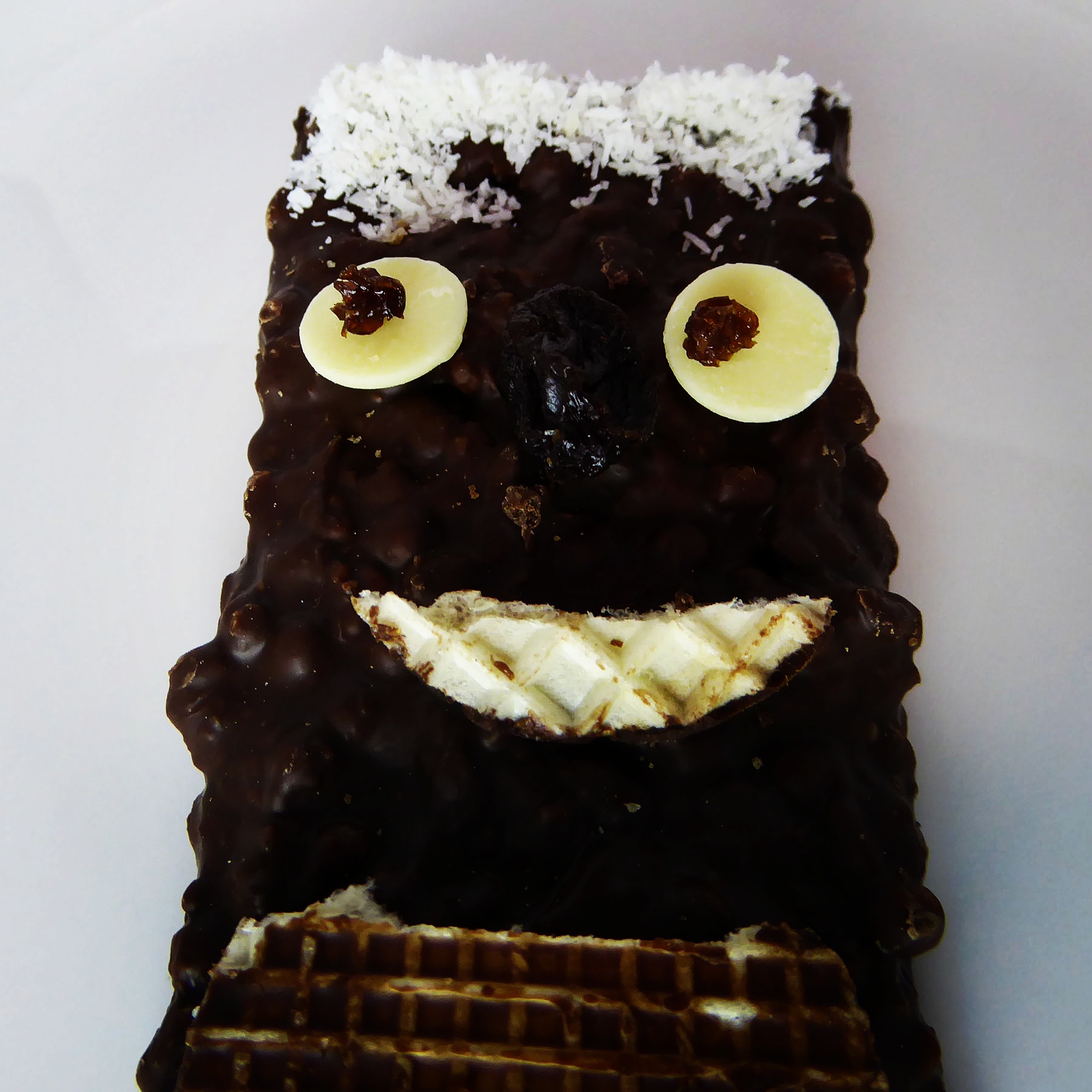 iloveproteinbars.com is the review portal for the best protein bars with photos and rankings for the supplement facts
iloveproteinbars.com reviews the best and most important protein bars of the world. There is the opportunity to see them reviewed, categorized, and presented in specified rankings like sugar, saturated fatty acids, fat, carbohydrates, protein content, and calories rankings.
Back to the question:
How to find the best protein bar?
Answer: Everybody has to know her or himself what is important. iloveproteinbars.com only provides the data so everybody is able to to choose her or his "best proteinbar". Is the plan to lose weight? To gain weight? To build muscles? An alternative for sweet treats? Or only as enjoyment  with lower sugar and calory content? Everybody has different wishes and demands to protein bars. iloveproteinbars.com only collects data, classifies, and publishes.
General Protein Bar Info
The most valueable protein bars have a low content of sugar and their protein source is whey.
On this website I am going to review all possible protein bars I can get in their contents, supplement facts, origins, and tastes. I want to make it easier for you to find the perfect protein bar!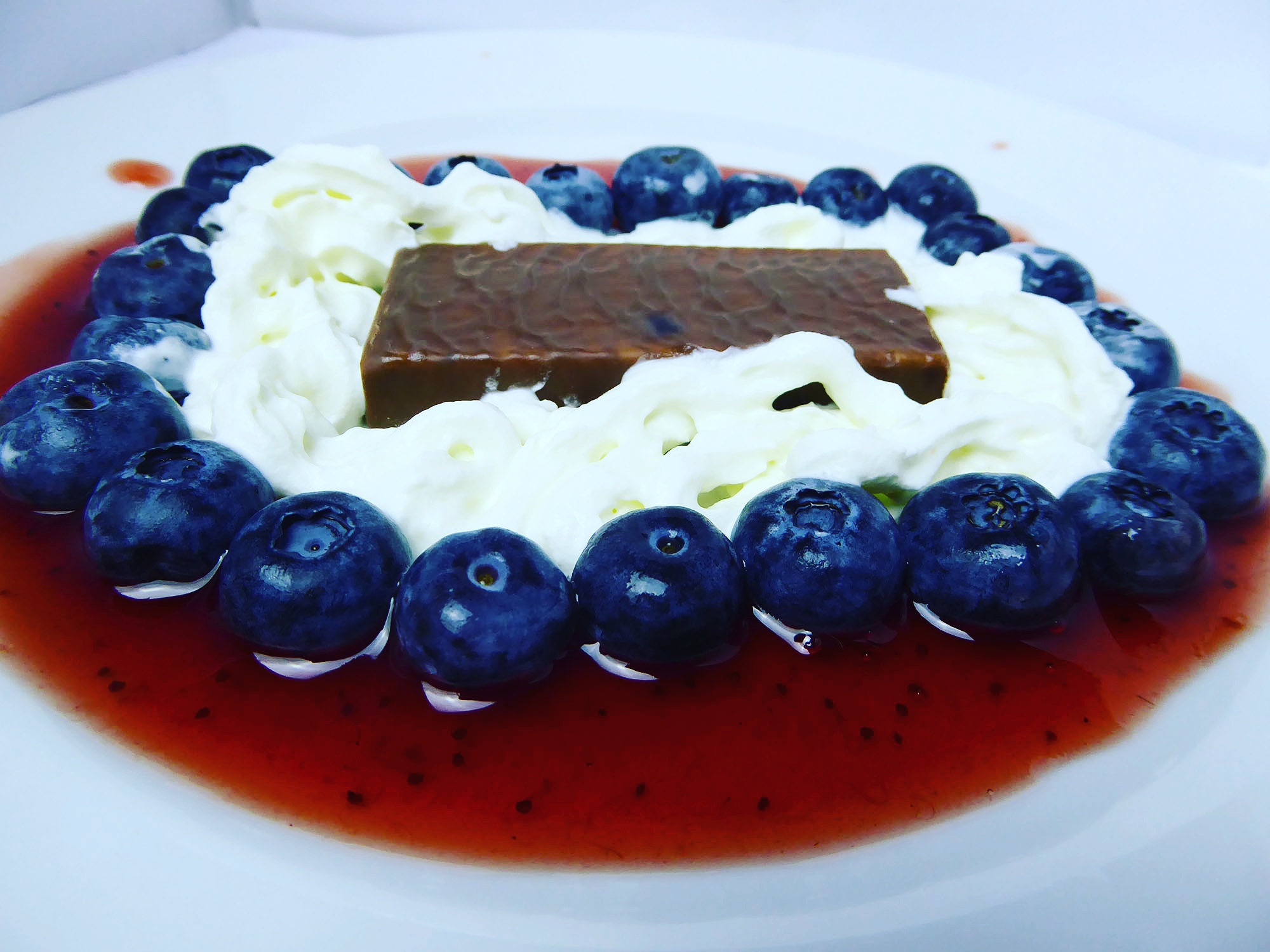 The Rankings
Following protein bars I have tested so far:
Protein Bar Sugar Ranking
| Nr | Name Of Protein Bar | Sugar Content Per 100g |
| --- | --- | --- |
| 1 | BioTech USA Zero Bar Cappuccino Flavoured | 0g |
| 2 | Weider 60% Protein Bar Salted Peanut Caramel | 0,8g |
| 3 | Carb Control Protein Bar Banana Nuts | 1,6g |
| 4 | OhYeah! One Chocolate Birthday Cake Protein Bar | 1,66g |
| | OhYeah! One Cinnamon Roll Protein Bar | 1,66g |
| | OhYeah! One Birthday Cake Flavor | 1,66g |
| | One Salted Caramel Protein Bar | 1,66g |
| 8 | Questbar Mocha Chocolate Chip Protein Bar | 1,7g |
| | BBN Hardcore Protein Block Berries & Cream | 1,7g |
|  10 | Maxim Protein Bar Soft Raspberry | 1,8g |
| 11 | BBN Hardcore Proteinblock Macadamia Nut | 1,9g |
| 12 | Questbar Protein Bar Cinnamon Roll | 2g |
|  13 | Multipower Protein Fit Chocolate Almond | 2g |
|  14 | Questbar Protein Bar Cookies & Cream | 2g |
| 15 | Multipower Protein Fit Bar Peach Yoghurt | 2,3g |
| 16 | Multipower Protein Bar Blueberry Vanilla | 2,4g |
| 17 | Grenade Carb Killa High Protein Bar Cookies & Cream | 2,5g |
| 18 | Barebells Protein Bar Coconut Choco | 2,8g |
| 19 | Body Attack Carb Control Blueberry Yoghurt | 2,8g |
| 20 | AllStars Cleanbar Double Chocolate Chunk | 3g |
| 21 | Barebells Protein Bar Cookies & Cream | 3,1g |
| 22 | FitSpo Crunchy Chocolate Brownie | 3,1g |
| 23 | Barebells Caramel Cashew Protein Bar | 3,2g |
| 24 | Crunch Warrior Protein Bar Raspberry Lemon Cheesecake | 3,2g |
| 25 | Weider High Protein Strawberry | 3,2g |
| 26 | Grenade Carb Killa White Chocolate Cookie | 3,3g |
|  27 | Weider High Protein Bar Red Fruits | 3,3g |
| 28 | Questbar Blueberry Muffin Protein Bar | 3,33g |
| 29 | Weider Yippie Protein Bar Strawberry Almond | 3,5g |
| 30 | Cleanbar Protein Cinnamon | 3,9g |
| 31 | Got7 Nutrition Dark Chocolate Strawberry | 4,5g |
| 32 | Neoh Raspberry Crossbar | 5g |
| 33 | MyCookie Soft Baked Chocolate Chip | 8,75g |
| 34 | OhYeah! Peanut Butter & Caramel Protein Bar | 9,4g |
| 35 | OhYeah! Peanut Butter Crunch Protein Bar | 9,4g |
| 36 | OhYeah! Chocolate & Caramel Protein Bar | 9,4g |
| 37 | OhYeah! Cookie Caramel Crunch Protein Bar | 11,76g |
| 38 | Protein Cookie Madness Choc-Fudge Brownie Beast | 13,72g |
| 39 | Tri-O-Plex Peanut Butter Chocolate Chip Cookies | 15,3g |
| 40 | Nature Valley Protein Peanut Chocolate | 15,5g |
| 41 | Protein Cookie Madness Birthday Cake | 15,82g |
| 42 | Bounty Protein Bar | 17g |
|  43 | Power System Professional Protein Bar Nougat Crunch | 18g |
| 44 | Snickers Protein Bar | 18,6g |
| 45 | Peeroton Powerpack Oatmeal Bar Banana Bread | 18,8g |
| 46 | Weider Protein Cookie Vegan | 19g |
| 47 | Milky Way Protein Bar | 19,9g |
| 48 | All Stars Whey Crisp Protein Bar White Chocolate Raspberry Crunch | 20g |
| 49 | Maxsports Protein Bar Vanilla | 21g |
| | AllStars Hy-Pro Deluxe White Chocolate Crunch | 21g |
| 51 | Whey Crisp Protein Bar Pure Milk Chocolate | 22g |
| 52 | Weider Whey Wafer Chocolate | 22g |
| 53 | Whey Crisp White Chocolate Protein Bar | 23g |
| 54 | Power System Protein Bar Raspberry Biscuit | 23g |
| 55 | Mars Protein Bar | 23g |
| 56 | BioTechUSA Oat Bar Oat & Fruits Blueberries | 24g |
| 57 | All Stars All Natural Oatcake Coconut | 24g |
| 58 | All Stars Muscle Protein Bar Caramel Chocolate Chunk | 24g |
| 59 | All Stars Muscle Protein Bar Crunchy Caramel Hazelnut | 26g |
| 60 | Multipower Power Pack XXL Classic Dark | 27g |
| 61 | GymPro Protein Crossies Milk Chocolate | 27g |
| 62 | Energy Cake Chocolate | 27,1g |
| 63 | GymPro Protein Crossies Yoghurt Cranberry | 28g |
| 64 | Sportnahrung Protein Bar Chocolate Nut | 28g |
| 65 | Sportnahrung Protein Bar Marzipan Almond | 28,2g |
| 66 | Go Protein Bar Raspberry | 28,8g |
| 67 | Nutrend Excelent Pineapple Protein Bar | 29,7g |
| 68 | Nutrend Excelent Protein Bar Cranberry | 29,7g |
| 69 | X-treme Protein Flash Banana | 30g |
| 70 | Roobar High Protein Cherry & Maca | 30g |
| 71 | Inkospor X-Treme Protein Flash Chocolate | 30g |
| 72 | Weider White Classic Pack Protein Bar | 30g |
| 73 | PowerBar Orange Jaffa Cake | 30,1g |
| 74 | Multipower Power Pack Vanilla Flavour | 31g |
| 75 | Nutrend Powerbike Bar Mix Berry | 31,4g |
| 76 | Multipower Classic Milk Power Pack | 34g |
| 77 | Multipower Multicarbo Banana Protein Bar | 34g |
| 78 | High5 Sports Nutrition Energy Bar Coconut | 35g |
| 79 | Inkospor X-treme Protein Flash Strawberry Vanilla | 37g |
| 80 | The Protein Ball Co. | 38,28g |
| 81 | Isostar Powerplay High Protein Bar Yoghurt | 41g |
| 82 | Weider Protein Bar Strawberry Vanilla | 41g |
| 83 | Weider Yoghurt Muesli Protein Bar | 46g |
Protein Bar Taste Ranking
Protein Bar Protein Content Ranking
| Nr | Name Of Protein Bar | Protein Content Per 100g |
| --- | --- | --- |
| 1 | Weider 60% Protein Bar Salted Peanut Caramel | 60g |
| 2 | BBN Hardcore Proteinblock Macadamia Nut | 51g |
| 3 | BBN Hardcore Protein Block Berries & Cream | 50g |
| 4 | BioTech USA Zero Bar Cappuccino Flavoured | 45g |
| | Carb Control Protein Bar Banana Nuts | 45g |
| | Body Attack Carb Control Blueberry Yoghurt | 45g |
| 7 | Multipower Protein Fit Chocolate Almond | 40g |
| | Multipower Protein Fit Bar Peach Yoghurt | 40g |
| | Maxim Protein Bar Soft Raspberry | 40g |
| | Power System Professional Protein Bar Nougat Crunch | 40g |
| | Weider High Protein Bar Red Fruits | 40g |
| | Weider High Protein Strawberry | 40g |
| | Multipower Protein Bar Blueberry Vanilla | 40g |
| 14 | Grenade Carb Killa High Protein Bar Cookies & Cream | 38,9g |
| 15 | Milky Way Protein Bar | 37,6g |
| 16 | Bounty Protein Bar | 37,4g |
| 17 | Grenade Carb Killa White Chocolate Cookie | 37,4g |
| 18 | OhYeah! One Chocolate Birthday Cake Protein Bar | 37g |
| 19 | All Stars Muscle Protein Bar Caramel Chocolate Chunk | 37g |
| 20 | Barebells Protein Bar Coconut Choco | 36g |
| 21 | Weider Yippie Protein Bar Strawberry Almond | 36g |
| 22 | Barebells Caramel Cashew Protein Bar | 36g |
| 23 | Barebells Protein Bar Cookies & Cream | 36g |
| 24 | Snickers Protein Bar | 35,6g |
| 25 | OhYeah! One Birthday Cake Flavor | 35g |
| 26 | Power System Protein Bar Raspberry Biscuit | 35g |
| 27 | Questbar Protein Bar Cookies & Cream | 35g |
| 28 | Questbar Blueberry Muffin Protein Bar | 35g |
| 29 | All Stars Muscle Protein Bar Crunchy Caramel Hazelnut | 34g |
| 30 | Got7 Nutrition Dark Chocolate Strawberry | 33,4g |
|  31 | AllStars Cleanbar Double Chocolate Chunk | 33,4g |
| 32 | OhYeah! One Cinnamon Roll Protein Bar | 33,3g |
| 33 | One Salted Caramel Protein Bar | 33,3g |
| 34 | Cleanbar Protein Cinnamon | 33,3g |
| 35 | Mars Protein Bar | 33g |
| 36 | Questbar Protein Bar Cinnamon Roll | 33g |
| 37 | OhYeah! Cookie Caramel Crunch Protein Bar | 33g |
| 38 | Questbar Mocha Chocolate Chip Protein Bar | 33g |
| 39 | Weider Whey Wafer Chocolate | 32g |
| 40 | OhYeah! Peanut Butter & Caramel Protein Bar | 31,8g |
| 41 | PowerBar Orange Jaffa Cake | 31,2g |
| 42 | Multipower Power Pack XXL Classic Dark | 31g |
| 43 | Crunch Warrior Protein Bar Raspberry Lemon Cheesecake | 31g |
| 44 | FitSpo Crunchy Chocolate Brownie | 31g |
| 45 | OhYeah! Chocolate & Caramel Protein Bar | 30,58g |
| 46 | Whey Crisp White Chocolate Protein Bar | 30g |
| 47 | Whey Crisp Protein Bar Pure Milk Chocolate | 30g |
| 48 | All Stars Whey Crisp Protein Bar White Chocolate Raspberry Crunch | 30g |
| 49 | GymPro Protein Crossies Yoghurt Cranberry | 30g |
| 50 | GymPro Protein Crossies Milk Chocolate | 30g |
| 51 | OhYeah! Peanut Butter Crunch Protein Bar | 29g |
| 52 | AllStars Hy-Pro Deluxe White Chocolate Crunch | 29g |
| 53 | Multipower Power Pack Vanilla Flavour | 28g |
| 54 | Multipower Classic Milk Power Pack | 27g |
| 55 | Weider White Classic Pack Protein Bar | 27g |
| 56 | Inkospor X-treme Protein Flash Strawberry Vanilla | 26g |
| 57 | Inkospor X-Treme Protein Flash Chocolate | 26g |
| 58 | X-treme Protein Flash Banana | 26g |
| 59 | Nature Valley Protein Peanut Chocolate | 25,5g |
| 60 | Roobar High Protein Cherry & Maca | 25g |
| | Maxsports Protein Bar Vanilla | 25g |
| 62 | Isostar Powerplay High Protein Bar Yoghurt | 25g |
| 63 | Sportnahrung Protein Bar Chocolate Nut | 24g |
| 64 | Nutrend Excelent Protein Bar Cranberry | 24g |
| 65 | Weider Protein Cookie Vegan | 24g |
| 66 | Turboslim Protein Bar Strawberry Cheesecake | 24g |
| 67 | Nutrend Excelent Pineapple Protein Bar | 24g |
| 68 | Sportnahrung Protein Bar Marzipan Almond | 24g |
| 69 | Go Protein Bar Raspberry | 23,5g |
| 70 | MyCookie Soft Baked Chocolate Chip | 22,5g |
| 71 | Neoh Raspberry Crossbar | 22g |
| 72 | Tri-O-Plex Peanut Butter Chocolate Chip Cookies | 21,18g |
| 73 | The Protein Ball Co. | 15g |
| 74 | Protein Cookie Madness Choc-Fudge Brownie Beast | 14,29g |
| 75 | Protein Cookie Madness Birthday Cake | 14,22g |
| 76 | Multipower Multicarbo Banana Protein Bar | 14g |
| 77 | Weider Yoghurt Muesli Protein Bar | 13g |
| 78 | Weider Protein Bar Strawberry Vanilla | 13g |
| 79 | OhYeah! Peanut Butter & Caramel Protein Bar | 12,5g |
| 80 | Nutrend Powerbike Bar Mix Berry | 10,2g |
| 81 | Energy Cake Chocolate | 6,4g |
| 82 | Peeroton Powerpack Oatmeal Bar Banana Bread | 6,4g |
| 83 | All Stars All Natural Oatcake Coconut | 6,1g |
| 84 | BioTechUSA Oat Bar Oat & Fruits Blueberries | 5,9g |
| 85 | High5 Sports Nutrition Energy Bar Coconut | 3,7g |
Protein Bar Total Fat Rankings
| Nr | Name Of Protein Bar | Total Fat Per 100g |
| --- | --- | --- |
| 1 | Multipower Multicarbo Banana Protein Bar | 4,2g |
| 2 | Got7 Nutrition Dark Chocolate Strawberry | 4,4g |
| 3 | Nutrend Powerbike Bar Mix Berry | 6g |
| | PowerBar Orange Jaffa Cake | 7,4g |
| 5 | High5 Sports Nutrition Energy Bar Coconut | 7,9g |
| 6 | Milky Way Protein Bar | 8g |
| | Turboslim Protein Bar Strawberry Cheesecake | 8g |
| 8 | Mars Protein Bar | 8,1g |
| | X-treme Protein Flash Banana | 8,1g |
| 10 | Inkospor X-Treme Protein Flash Chocolate | 8,3g |
| 11 | Inkospor X-treme Protein Flash Strawberry Vanilla | 8,4g |
| 12 | Weider High Protein Strawberry | 8,7g |
| 13 | Weider High Protein Bar Red Fruits | 9,1g |
| 14 | Isostar Powerplay High Protein Bar Yoghurt | 9,2g |
| 15 | Weider 60% Protein Bar Salted Peanut Caramel | 9,4g |
| 16 | Cleanbar Protein Cinnamon | 9,9g |
| 17 | Multipower Power Pack Vanilla Flavour | 10g |
| 18 | Questbar Mocha Chocolate Chip Protein Bar | 10g |
| 19 | MyCookie Soft Baked Chocolate Chip | 10g |
| 20 | BBN Hardcore Proteinblock Macadamia Nut | 11g |
| 21 | Multipower Classic Milk Power Pack | 11g |
| 22 | Maxim Protein Bar Soft Raspberry | 11g |
|  23 | Power System Protein Bar Raspberry Biscuit | 11g |
| 24 | BBN Hardcore Protein Block Berries & Cream | 11g |
|  25 | Carb Control Protein Bar Banana Nuts | 11g |
| 26 | Weider White Classic Pack Protein Bar | 11,3g |
| 27 | Bounty Protein Bar | 11,4g |
| 28 | OhYeah! One Birthday Cake Flavor | 11,7g |
| 29 | AllStars Cleanbar Double Chocolate Chunk | 11,8g |
| 30 | Questbar Protein Bar Cinnamon Roll | 12g |
|  31 | AllStars Hy-Pro Deluxe White Chocolate Crunch | 12g |
| 32 | OhYeah! One Chocolate Birthday Cake Protein Bar | 12g |
| 33 | Barebells Protein Bar Cookies & Cream | 12g |
| 34 | Protein Cookie Madness Birthday Cake | 12,22g |
| 35 | Body Attack Carb Control Blueberry Yoghurt | 13g |
| 36 | Neoh Raspberry Crossbar | 13g |
| 37 | One Salted Caramel Protein Bar | 13,3g |
| 38 | Multipower Protein Fit Bar Peach Yoghurt | 13,5g |
| 39 | Grenade Carb Killa White Chocolate Cookie | 13,5g |
| 40 | Protein Cookie Madness Choc-Fudge Brownie Beast | 13,61g |
| 41 | Grenade Carb Killa High Protein Bar Cookies & Cream | 13,7g |
| 42 | OhYeah! Peanut Butter & Caramel Protein Bar | 13,75g |
| 43 | Snickers Protein Bar | 13,9g |
| 44 | Power System Professional Protein Bar Nougat Crunch | 14g |
| 45 | Barebells Protein Bar Coconut Choco | 14g |
| 46 | All Stars All Natural Oatcake Coconut | 14g |
| 47 | All Stars Muscle Protein Bar Caramel Chocolate Chunk | 14g |
| 48 | Multipower Protein Bar Blueberry Vanilla | 14g |
| 49 | Peeroton Powerpack Oatmeal Bar Banana Bread | 14,4g |
| 50 | OhYeah! One Cinnamon Roll Protein Bar | 15g |
| 51 | Multipower Power Pack XXL Classic Dark | 15g |
| 52 | Barebells Caramel Cashew Protein Bar | 15g |
| 53 | BioTech USA Zero Bar Cappuccino Flavoured | 15g |
| 54 | Questbar Protein Bar Cookies & Cream | 15g |
| 55 | OhYeah! Cookie Caramel Crunch Protein Bar | 15,3g |
| 56 | All Stars Muscle Protein Bar Crunchy Caramel Hazelnut | 16g |
| | Weider Protein Bar Strawberry Vanilla | 16g |
| | Maxsports Protein Bar Vanilla | 16g |
| 59 | Questbar Blueberry Muffin Protein Bar | 16,6g |
| 60 | FitSpo Crunchy Chocolate Brownie | 17g |
| 61 | Multipower Protein Fit Chocolate Almond | 17g |
| 62 | Crunch Warrior Protein Bar Raspberry Lemon Cheesecake | 17g |
| 63 | Weider Yoghurt Muesli Protein Bar | 18g |
| 64 | Go Protein Bar Raspberry | 18,2g |
| 65 | Nutrend Excelent Pineapple Protein Bar | 18,7g |
| 66 | Nutrend Excelent Protein Bar Cranberry | 18,7g |
| 67 | Tri-O-Plex Peanut Butter Chocolate Chip Cookies | 18,8g |
| 68 | Weider Yippie Protein Bar Strawberry Almond | 19g |
| 69 | Energy Cake Chocolate | 19,1g |
| 70 | Sportnahrung Protein Bar Chocolate Nut | 19,8g |
| 71 | Sportnahrung Protein Bar Marzipan Almond | 19,8g |
| 72 | The Protein Ball Co. | 19,98g |
| 73 | BioTechUSA Oat Bar Oat & Fruits Blueberries | 20g |
| 74 | OhYeah! Peanut Butter Crunch Protein Bar | 22g |
| 75 | OhYeah! Peanut Butter & Caramel Protein Bar | 22,3g |
| 76 | OhYeah! Chocolate & Caramel Protein Bar | 22,35g |
| 77 | Roobar High Protein Cherry & Maca | 24g |
| 78 | Weider Protein Cookie Vegan | 25g |
| 79 | Weider Whey Wafer Chocolate | 27g |
| 80 | Whey Crisp Protein Bar Pure Milk Chocolate | 28g |
| 81 | GymPro Protein Crossies Milk Chocolate | 28g |
| 82 | Nature Valley Protein Peanut Chocolate | 30g |
| 83 | GymPro Protein Crossies Yoghurt Cranberry | 31g |
| 84 | All Stars Whey Crisp Protein Bar White Chocolate Raspberry Crunch | 32g |
| 85 | Whey Crisp White Chocolate Protein Bar | 33g |
Protein Bar Saturated Fatty Acid Rankings
| Nr | Name Of Protein Bar | Saturated Fatty Acid Per 100g |
| --- | --- | --- |
| 1 | Questbar Protein Bar Cinnamon Roll | 2g |
| | Multipower Multicarbo Banana Protein Bar | 2g |
| 3 | Got7 Nutrition Dark Chocolate Strawberry | 2,5g |
| 4 | Cleanbar Protein Cinnamon | 3g |
| 5 | Questbar Mocha Chocolate Chip Protein Bar | 3,33g |
| 6 | Protein Cookie Madness Birthday Cake | 3,4g |
| 7 | MyCookie Soft Baked Chocolate Chip | 3,75g |
| 8 | Nutrend Powerbike Bar Mix Berry | 3,9g |
| 9 | Questbar Protein Bar Cookies & Cream | 4g |
| 10 | Questbar Blueberry Muffin Protein Bar | 4,16g |
| 11 | Milky Way Protein Bar | 4,2g |
| 12 | Multipower Power Pack Vanilla Flavour | 4,3g |
| 13 | Mars Protein Bar | 4,5g |
| 14 | Isostar Powerplay High Protein Bar Yoghurt | 4,5g |
| 15 | Weider High Protein Strawberry | 4,6g |
| 16 | Weider High Protein Bar Red Fruits | 4,6g |
| 17 | PowerBar Orange Jaffa Cake | 4,6g |
| 18 | Peeroton Powerpack Oatmeal Bar Banana Bread | 4,7g |
| 19 | Weider 60% Protein Bar Salted Peanut Caramel | 4,8g |
| 20 | X-treme Protein Flash Banana | 4,9g |
| 21 | Protein Cookie Madness Choc-Fudge Brownie Beast | 4,98g |
| 22 | BioTech USA Zero Bar Cappuccino Flavoured | 5g |
| 23 | Inkospor X-treme Protein Flash Strawberry Vanilla | 5,1g |
| 24 | Inkospor X-Treme Protein Flash Chocolate | 5,1g |
| 25 | Maxim Protein Bar Soft Raspberry | 5,2g |
| 26 | Snickers Protein Bar | 5,3g |
| 27 | Roobar High Protein Cherry & Maca | 5,3g |
| 28 | High5 Sports Nutrition Energy Bar Coconut | 5,7g |
| 29 | Carb Control Protein Bar Banana Nuts | 6g |
| 30 | All Stars Muscle Protein Bar Crunchy Caramel Hazelnut | 6g |
| 31 | Power System Protein Bar Raspberry Biscuit | 6,2g |
| 32 | BBN Hardcore Protein Block Berries & Cream | 6,3g |
| 33 | BBN Hardcore Proteinblock Macadamia Nut | 6,3g |
| 34 | The Protein Ball Co. | 6,38g |
| 35 | Multipower Classic Milk Power Pack | 6,4g |
| 36 | OhYeah! One Chocolate Birthday Cake Protein Bar | 6,7g |
| 37 | Weider White Classic Pack Protein Bar | 6,7g |
| 38 | AllStars Cleanbar Double Chocolate Chunk | 6,8g |
| 39 | Grenade Carb Killa White Chocolate Cookie | 6,9g |
| 40 | Multipower Protein Fit Chocolate Almond | 7g |
| 41 | Tri-O-Plex Peanut Butter Chocolate Chip Cookies | 7,05g |
| 42 | Body Attack Carb Control Blueberry Yoghurt | 7,2g |
| 43 | Grenade Carb Killa High Protein Bar Cookies & Cream | 7,3g |
| 44 | AllStars Hy-Pro Deluxe White Chocolate Crunch | 7,4g |
| 45 | Multipower Protein Fit Bar Peach Yoghurt | 7,4g |
| 46 | Barebells Protein Bar Cookies & Cream | 7,5g |
| 47 | Barebells Caramel Cashew Protein Bar | 7,6g |
| 48 | Power System Professional Protein Bar Nougat Crunch | 7,6g |
| 49 | BioTechUSA Oat Bar Oat & Fruits Blueberries | 7,9g |
| 50 | Bounty Protein Bar | 8g |
| 51 | Multipower Protein Bar Blueberry Vanilla | 8g |
| 52 | Neoh Raspberry Crossbar | 8g |
| 53 | Energy Cake Chocolate | 8,1g |
| 54 | OhYeah! Chocolate & Caramel Protein Bar | 8,24g |
| 55 | OhYeah! One Birthday Cake Flavor | 8,3g |
| 56 | Multipower Power Pack XXL Classic Dark | 8,4g |
| | Maxsports Protein Bar Vanilla | 8,4g |
| 58 | All Stars All Natural Oatcake Coconut | 8,7g |
| 59 | Nature Valley Protein Peanut Chocolate | 8,8g |
| 60 | Barebells Protein Bar Coconut Choco | 9,2g |
| 61 | OhYeah! Cookie Caramel Crunch Protein Bar | 9,4g |
| 62 | OhYeah! Peanut Butter & Caramel Protein Bar | 9,4g |
| 63 | All Stars Muscle Protein Bar Caramel Chocolate Chunk | 9,7g |
| 64 | Weider Protein Bar Strawberry Vanilla | 9,8g |
| 65 | Weider Yippie Protein Bar Strawberry Almond | 9,8g |
| 66 | Crunch Warrior Protein Bar Raspberry Lemon Cheesecake | 9,9g |
| 67 | OhYeah! One Cinnamon Roll Protein Bar | 10g |
| 68 | One Salted Caramel Protein Bar | 10g |
| 69 | OhYeah! Peanut Butter Crunch Protein Bar | 10g |
| 70 | Weider Yoghurt Muesli Protein Bar | 10,6g |
| 71 | FitSpo Crunchy Chocolate Brownie | 11g |
| 72 | Go Protein Bar Raspberry | 12g |
| 73 | Sportnahrung Protein Bar Chocolate Nut | 12,6g |
| 74 | Whey Crisp Protein Bar Pure Milk Chocolate | 13g |
| 75 | Sportnahrung Protein Bar Marzipan Almond | 13g |
| 76 | Nutrend Excelent Pineapple Protein Bar | 13,7g |
| 77 | Nutrend Excelent Protein Bar Cranberry | 13,7g |
| 78 | Weider Whey Wafer Chocolate | 16g |
| 79 | GymPro Protein Crossies Milk Chocolate | 17g |
| 80 | Weider Protein Cookie Vegan | 17g |
| 81 | Whey Crisp White Chocolate Protein Bar | 18g |
| 82 | GymPro Protein Crossies Yoghurt Cranberry | 19g |
| 83 | All Stars Whey Crisp Protein Bar White Chocolate Raspberry Crunch | 20g |
Protein Bar Total Carbohydrats Rankings
| Nr | Name Of Protein Bar | Total Carbohydrats Per 100g |
| --- | --- | --- |
| 1 | AllStars Cleanbar Double Chocolate Chunk | 4,3g |
| 2 | Cleanbar Protein Cinnamon | 4,5g |
| 3 | BioTech USA Zero Bar Cappuccino Flavoured | 12g |
| | Questbar Protein Bar Cookies & Cream | 12g |
| 5 | Weider 60% Protein Bar Salted Peanut Caramel | 15g |
| 6 | Questbar Protein Bar Cinnamon Roll | 16g |
| | Weider Whey Wafer Chocolate | 16g |
| | Got7 Nutrition Dark Chocolate Strawberry | 16g |
| 9 | BBN Hardcore Protein Block Berries & Cream | 21g |
| 10 | Weider High Protein Strawberry | 22g |
| | BBN Hardcore Proteinblock Macadamia Nut | 22g |
| | Maxim Protein Bar Soft Raspberry | 22g |
| 13 | Grenade Carb Killa High Protein Bar Cookies & Cream | 22,7g |
| 14 | Weider High Protein Bar Red Fruits | 23g |
| 15 | Nature Valley Protein Peanut Chocolate | 23,9g |
| 16 | Multipower Protein Fit Chocolate Almond | 24g |
| 17 | Multipower Protein Bar Blueberry Vanilla | 24g |
| 18 | Body Attack Carb Control Blueberry Yoghurt | 25g |
| 19 | Grenade Carb Killa White Chocolate Cookie | 25,4g |
| 20 | Barebells Caramel Cashew Protein Bar | 26g |
| 21 | Whey Crisp White Chocolate Protein Bar | 27g |
| 22 | Barebells Protein Bar Coconut Choco | 27g |
| 23 | Carb Control Protein Bar Banana Nuts | 27g |
| 24 | Multipower Protein Fit Bar Peach Yoghurt | 27g |
| 25 | Whey Crisp Protein Bar Pure Milk Chocolate | 28g |
| 26 | Turboslim Protein Bar Strawberry Cheesecake | 28g |
| 27 | Barebells Protein Bar Cookies & Cream | 30g |
| 28 | All Stars Whey Crisp Protein Bar White Chocolate Raspberry Crunch | 30g |
| 29 | GymPro Protein Crossies Milk Chocolate | 30g |
| 30 | AllStars Hy-Pro Deluxe White Chocolate Crunch | 31g |
| | Maxsports Protein Bar Vanilla | 31g |
| 32 | All Stars Muscle Protein Bar Crunchy Caramel Hazelnut | 32g |
| 33 | GymPro Protein Crossies Yoghurt Cranberry | 32g |
| 34 | All Stars Muscle Protein Bar Caramel Chocolate Chunk | 33g |
| 35 | Roobar High Protein Cherry & Maca | 33g |
| 36 | PowerBar Orange Jaffa Cake | 33,7g |
| 37 | Weider Yippie Protein Bar Strawberry Almond | 34g |
| 38 | Bounty Protein Bar | 34,6g |
| 39 | OhYeah! Peanut Butter & Caramel Protein Bar | 35,3g |
| 40 | Snickers Protein Bar | 36,1g |
| 41 | Milky Way Protein Bar | 36,5g |
| 42 | OhYeah! Chocolate & Caramel Protein Bar | 36,5g |
| 43 | Questbar Blueberry Muffin Protein Bar | 36,7g |
| 44 | Power System Professional Protein Bar Nougat Crunch | 37g |
| 45 | FitSpo Crunchy Chocolate Brownie | 37g |
| 46 | OhYeah! Cookie Caramel Crunch Protein Bar | 37,65g |
| 47 | Tri-O-Plex Peanut Butter Chocolate Chip Cookies | 37,65g |
| 48 | Multipower Power Pack XXL Classic Dark | 38g |
| 49 | Crunch Warrior Protein Bar Raspberry Lemon Cheesecake | 38g |
| 50 | Mars Protein Bar | 39g |
| 51 | OhYeah! One Cinnamon Roll Protein Bar | 40g |
|  52 | OhYeah! One Birthday Cake Flavor | 40g |
| 53 | One Salted Caramel Protein Bar | 40g |
| 54 | Power System Protein Bar Raspberry Biscuit | 40g |
| 55 | Sportnahrung Protein Bar Chocolate Nut | 41g |
| 56 | Sportnahrung Protein Bar Marzipan Almond | 41,5g |
| 57 | Go Protein Bar Raspberry | 41,6g |
| 58 | OhYeah! Peanut Butter Crunch Protein Bar | 42g |
| 59 | Weider Protein Cookie Vegan | 42g |
| 60 | OhYeah! One Chocolate Birthday Cake Protein Bar | 42g |
| 61 | Nutrend Excelent Pineapple Protein Bar | 42,6g |
| 62 | Nutrend Excelent Protein Bar Cranberry | 42,6g |
| 63 | Protein Cookie Madness Birthday Cake | 44,54g |
| 64 | Multipower Power Pack Vanilla Flavour | 45g |
| 65 | MyCookie Soft Baked Chocolate Chip | 45g |
| 66 | Multipower Classic Milk Power Pack | 46g |
| 67 | Protein Cookie Madness Choc-Fudge Brownie Beast | 46,4g |
| 68 | Inkospor X-treme Protein Flash Strawberry Vanilla | 47g |
| 69 | Inkospor X-Treme Protein Flash Chocolate | 47g |
| 70 | Neoh Raspberry Crossbar | 49g |
| 71 | X-treme Protein Flash Banana | 49g |
| 72 | Weider White Classic Pack Protein Bar | 49g |
| 73 | The Protein Ball Co. | 49,50g |
| 74 | Questbar Mocha Chocolate Chip Protein Bar | 50g |
| 75 | Isostar Powerplay High Protein Bar Yoghurt | 51g |
| 76 | Peeroton Powerpack Oatmeal Bar Banana Bread | 51,6g |
| 77 | OhYeah! Peanut Butter & Caramel Protein Bar | 52,5g |
| 78 | Weider Yoghurt Muesli Protein Bar | 56g |
| 79 | Weider Protein Bar Strawberry Vanilla | 57g |
| 80 | BioTechUSA Oat Bar Oat & Fruits Blueberries | 59g |
| 81 | Energy Cake Chocolate | 59g |
| 82 | All Stars All Natural Oatcake Coconut | 60g |
| 83 | Multipower Multicarbo Banana Protein Bar | 68g |
| 84 | Nutrend Powerbike Bar Mix Berry | 68,6g |
| 85 | High5 Sports Nutrition Energy Bar Coconut | 69g |
Protein Bar Energy Rankings in kj
Protein Bar Energy Rankings in kcal