GOOD
BAD
Saturated Fatty Acids
Total Fat
Calories
Taste
–
Mars Protein Bar tastes even better than the original chocolate bar. The only difference which is better in the original: the thick chocolate coating.
I thing I do not like on this bar is the soya protein source. But the taste is really great!
57g bar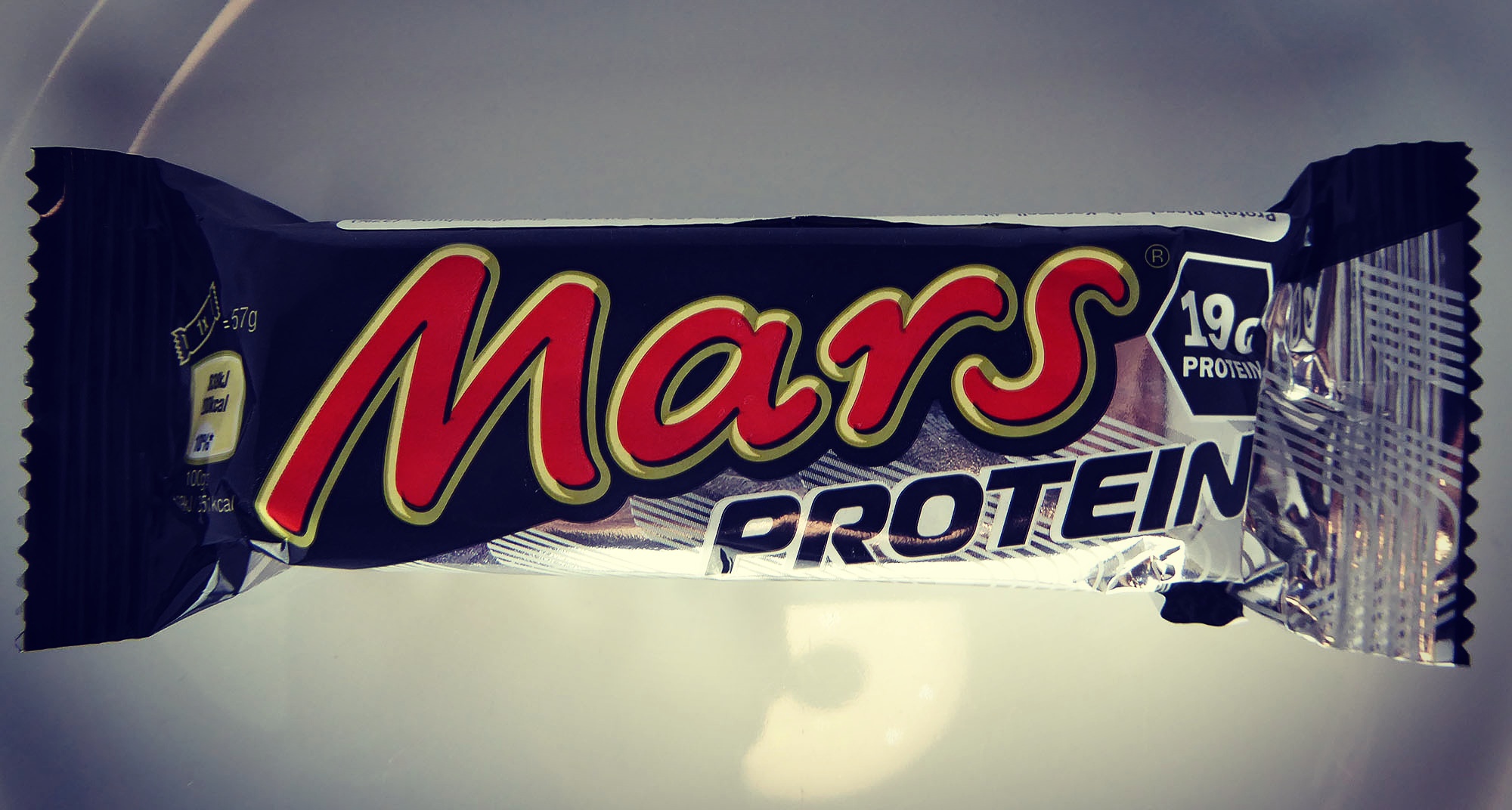 Manufactured by MARS CHOCOLATE DRINKS AND TREATS, Maidenhead, United Kingdom.
Shelf Life when purchase: 5 months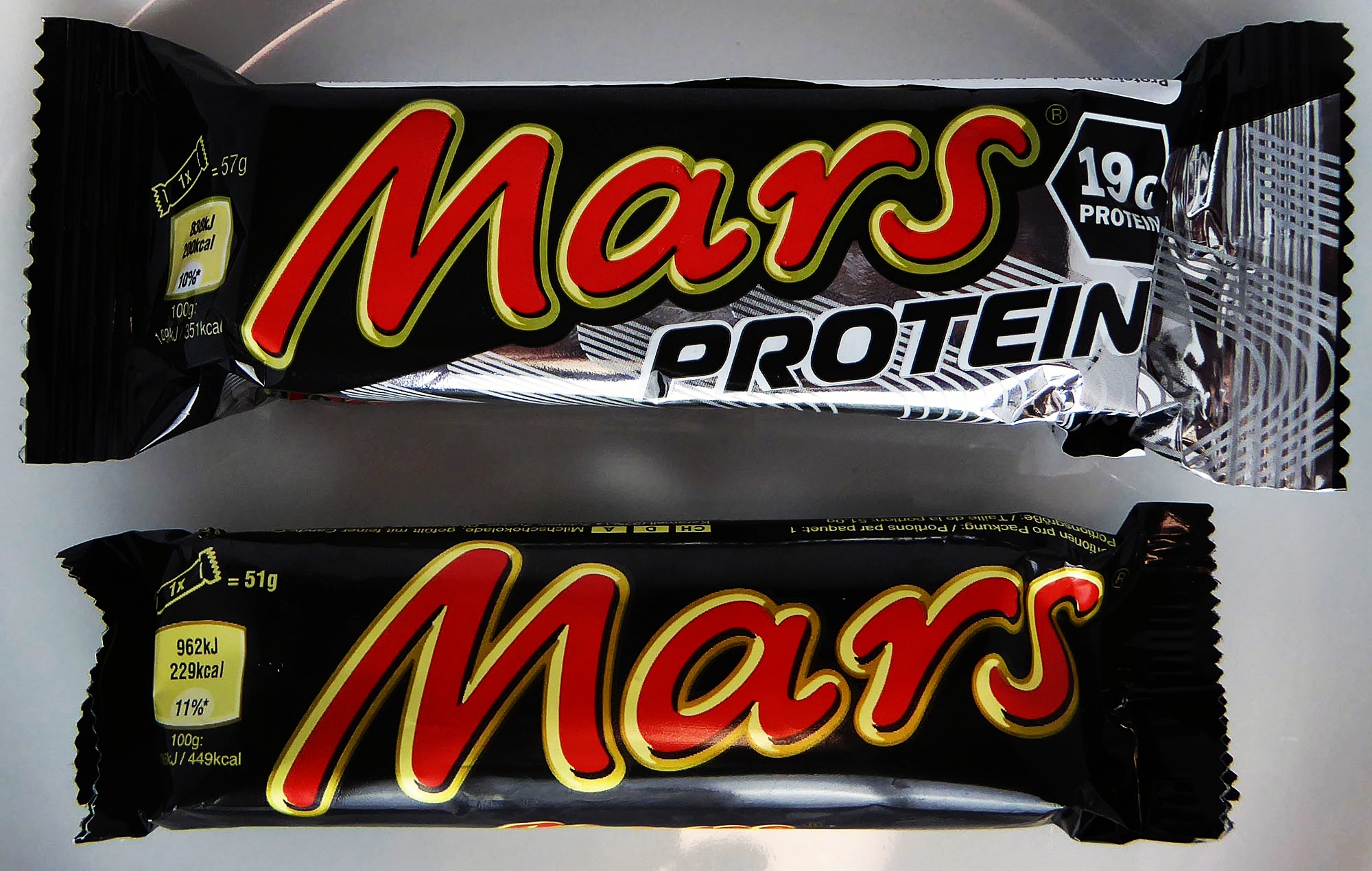 I tried the Mars protein bar with the original chocolate bar.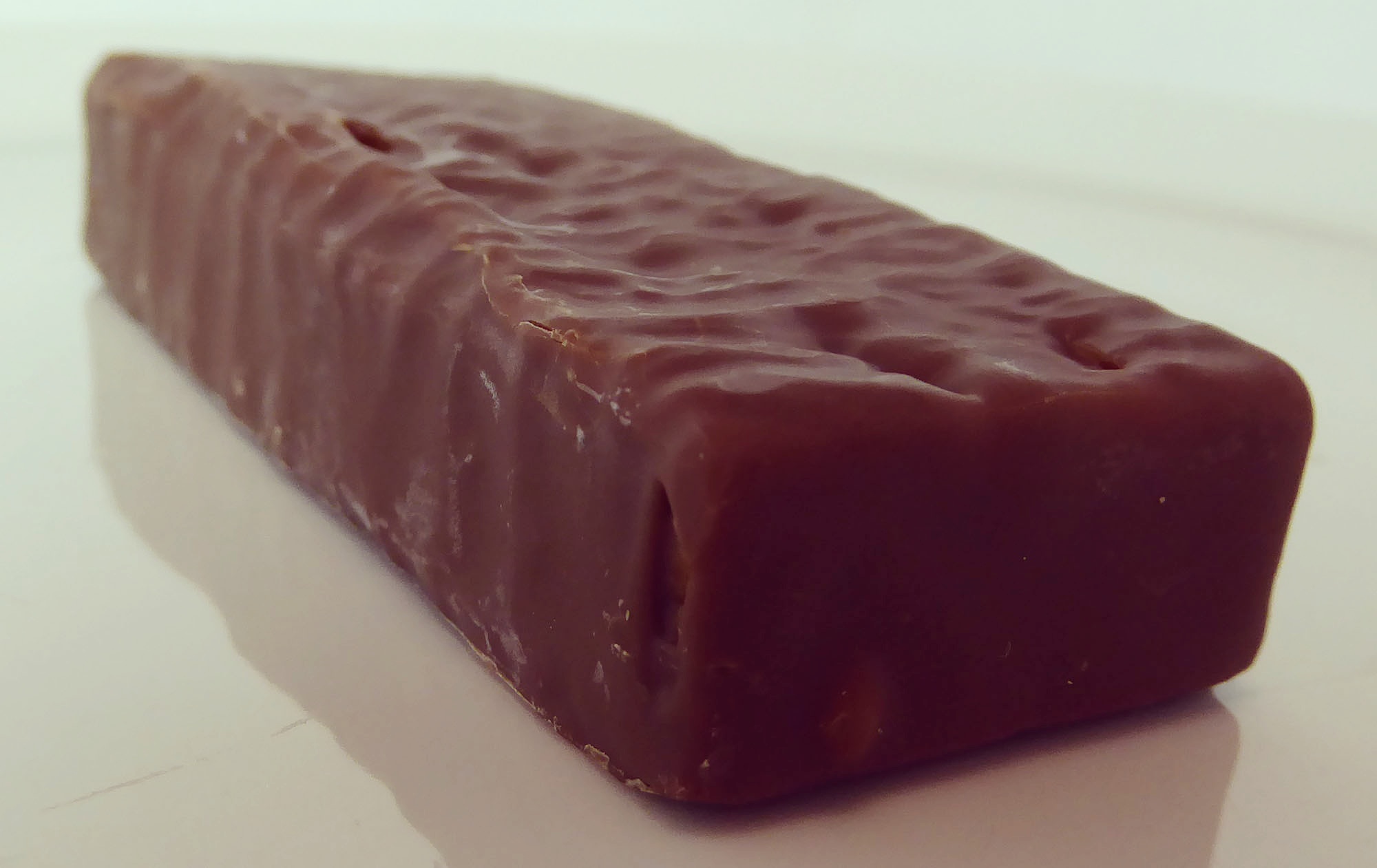 This is how the Mars protein bar looks without wrapping.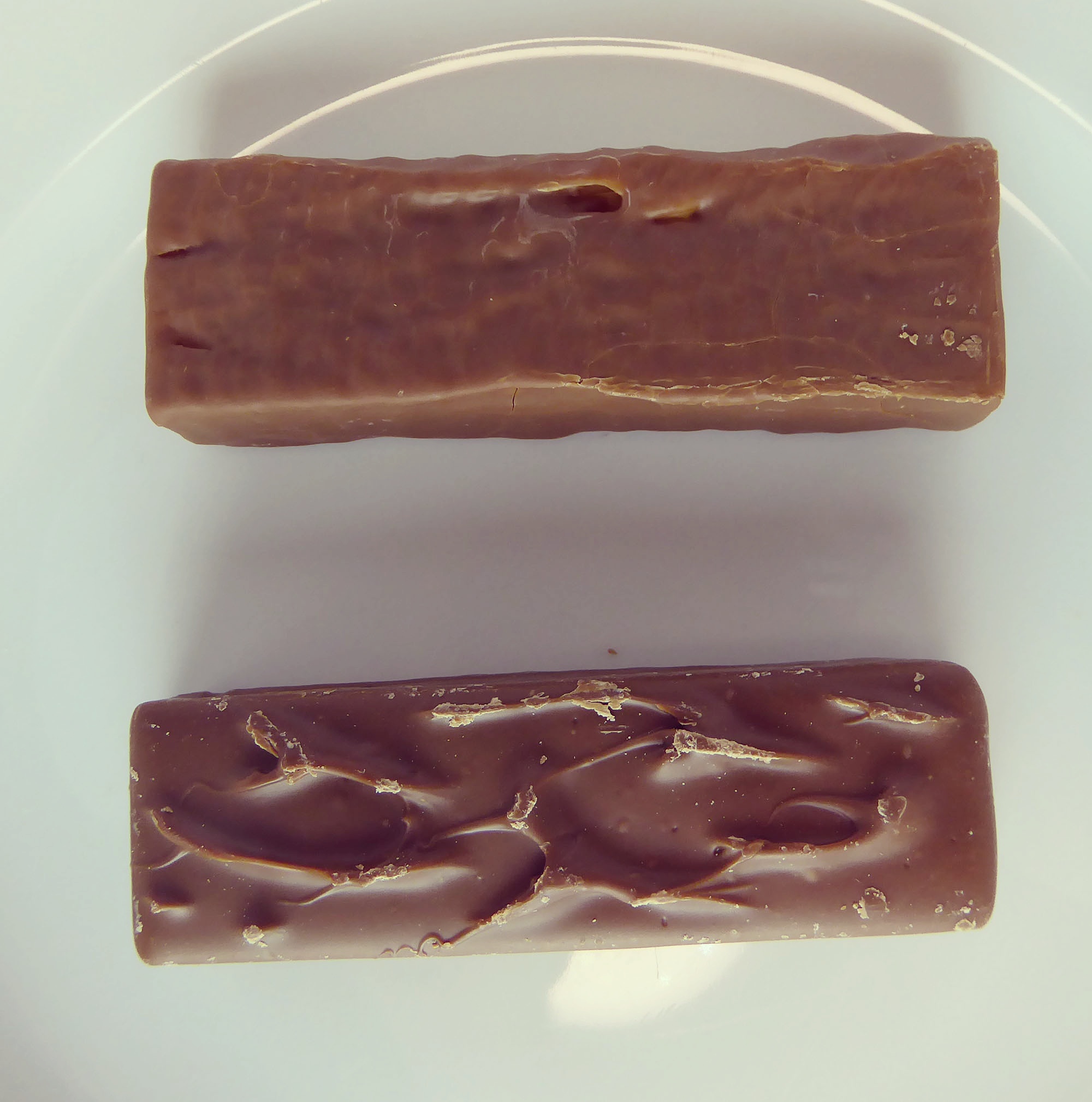 And this is the difference between original chocolate bar and protein bar.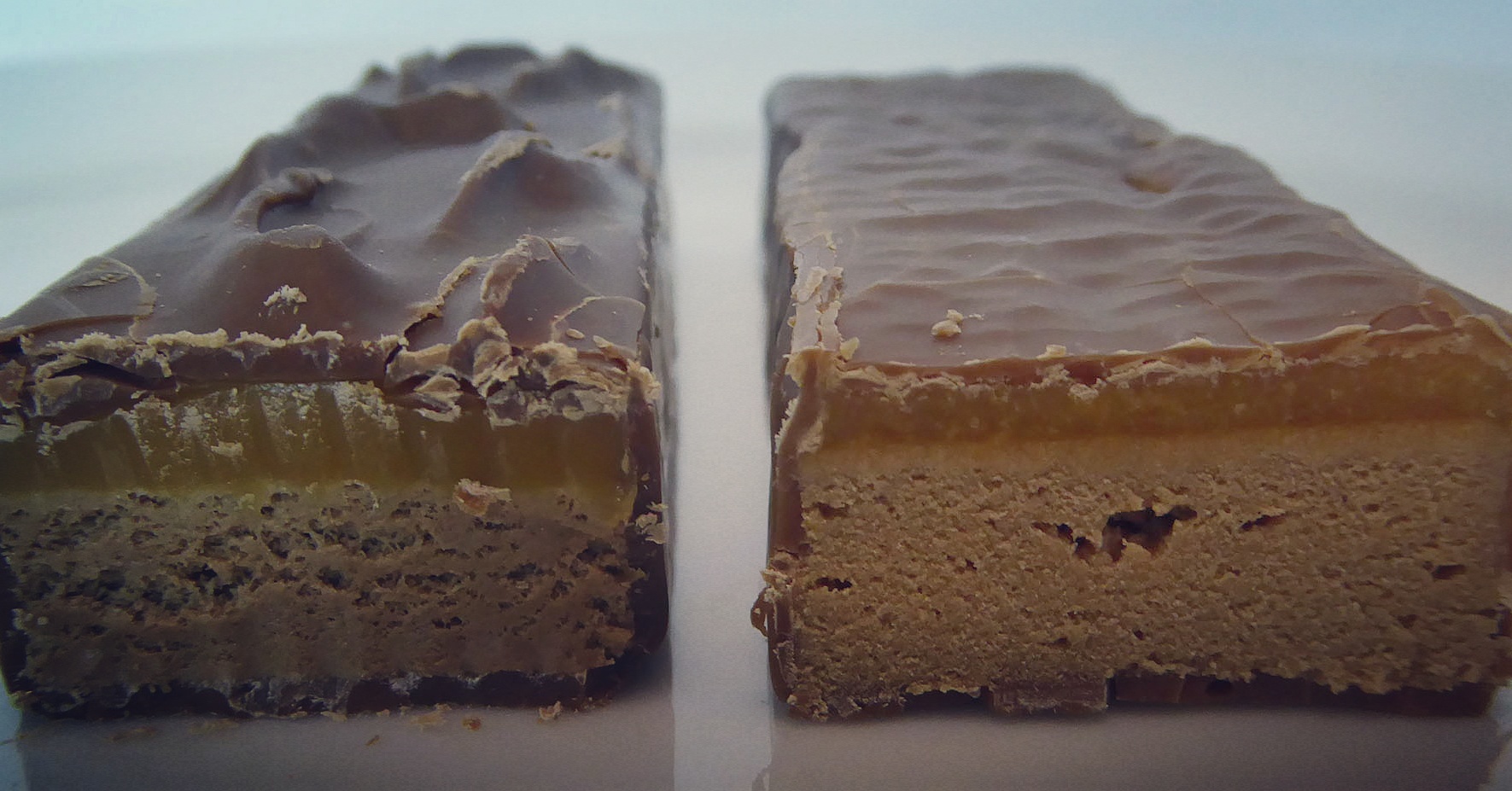 The difference inside.
Supplement Facts per 100g
Energy 1.469 kJ, 351 kcal
Total Fat 8,1g (4,5g Saturated Fatty Acids)
Total Carbohydrats 39g
Sugar 23g
Protein 33g
Supplement Facts per 57g
Energy 838 kJ, 200 kcal
Total Fat 4,6g (2,6g Saturated Fatty Acids)
Total Carbohydrats 22g
Sugar 13g
Protein 19g
I built a chocolate bar tower out of Mars protein bar and chocolate bar pieces.