Only 1g sugar – 20g protein
Sweet and soft bite. The cinnamon flavour is rather strong.
60g bar
Protein Blend consists of Why Protein Isolate and Milk Protein Isolate.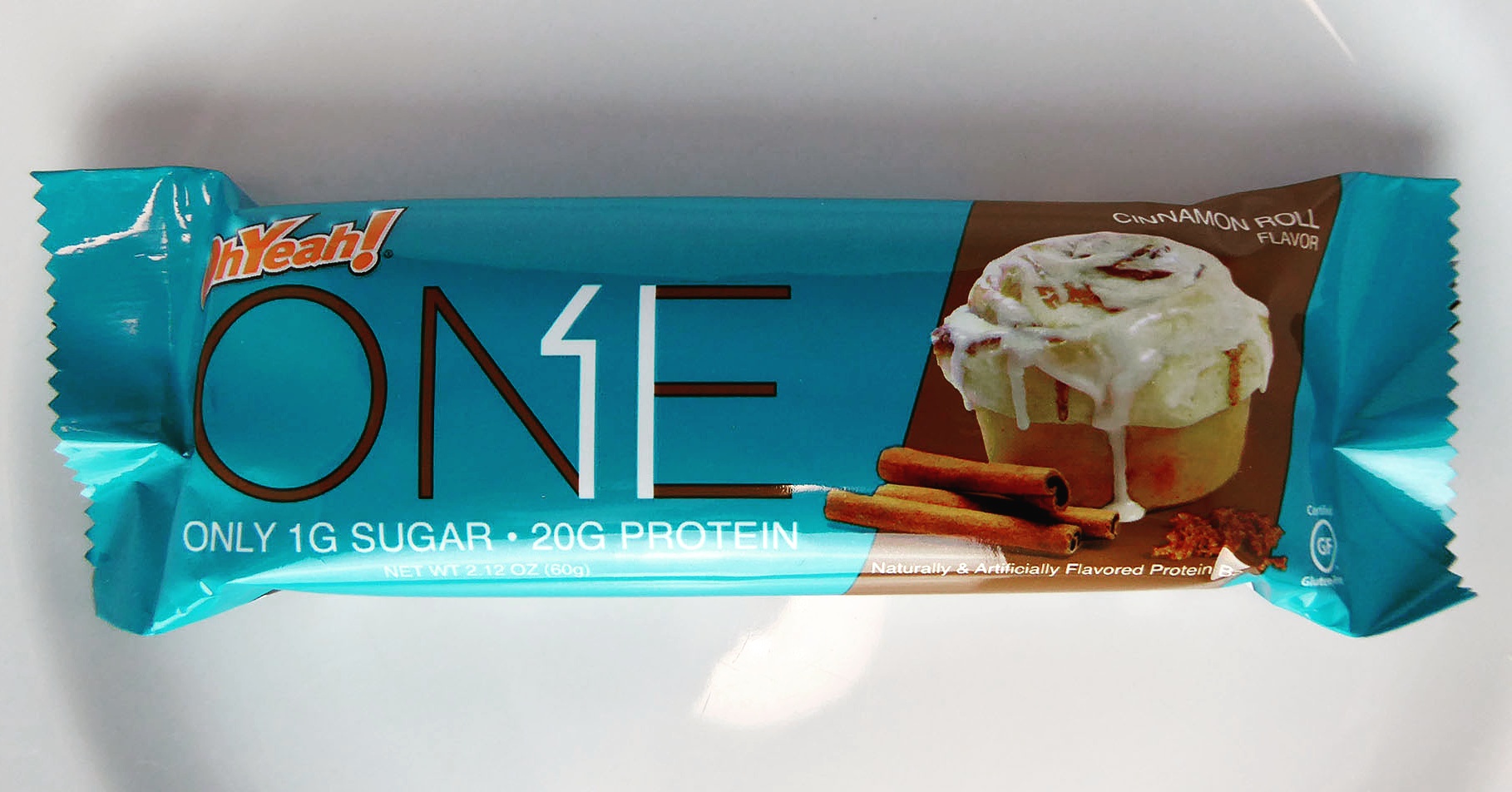 Distributed by: Integrated Sports Science Charlotte, NC. USA.
Shelf Life when purchase: 9 months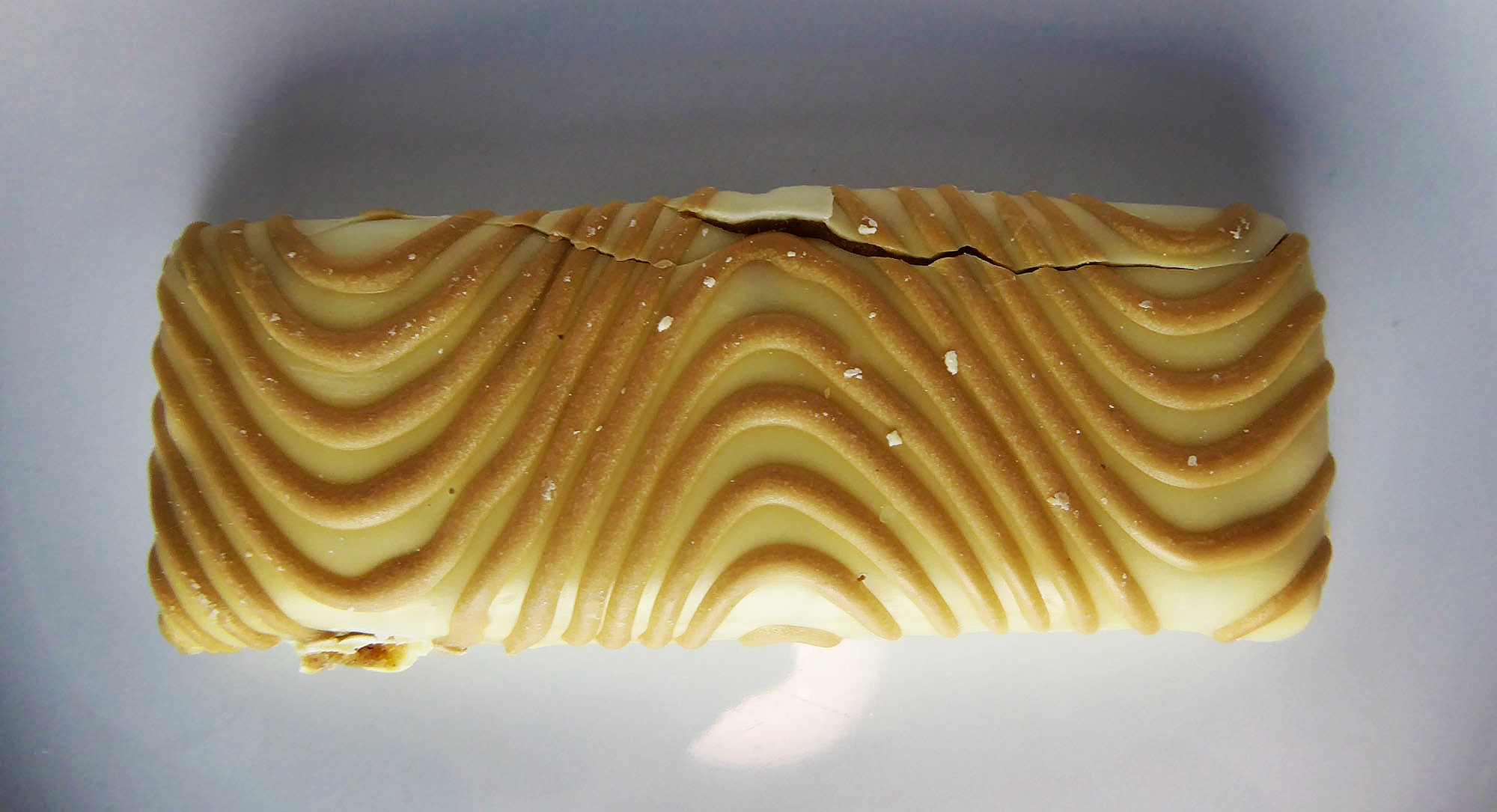 The bar uncovered. A bit broken from transport.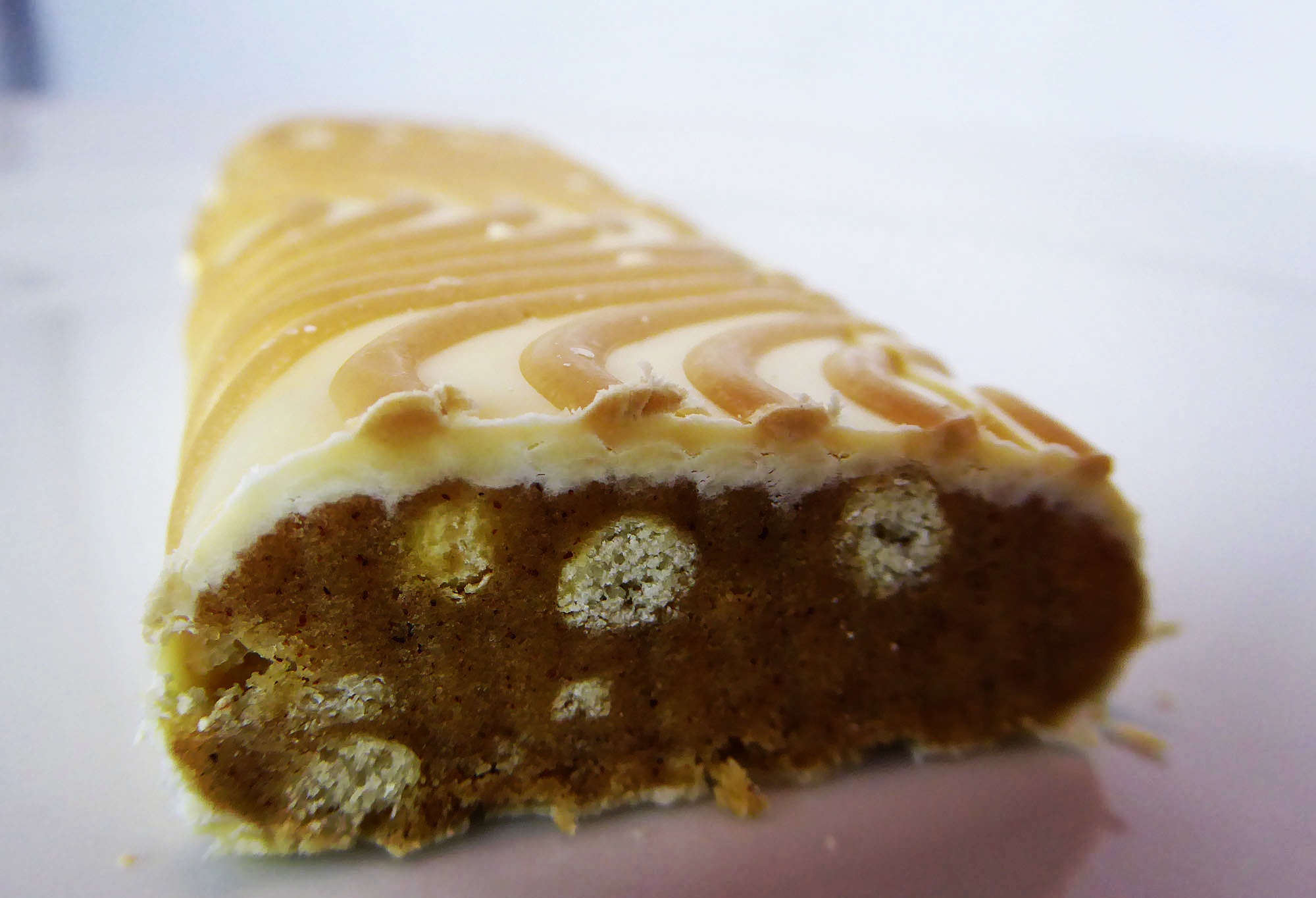 The inside. The typical soft consistence for protein bars with some crunchy elements.
Supplement Facts per 100g
Energy 1.603 kJ, 383 kcal
Total Fat 15g (10g Saturated Fatty Acids)
Total Carbohydrats 40g
Sugar 1,66g
Protein 33,3g
Supplement Facts per 60g (one bar)
Energy 962 kJ, 230 kcal
Total Fat 9g (6g Saturated Fatty Acids)
Total Carbohydrats 24g
Sugar 1g
Protein 20g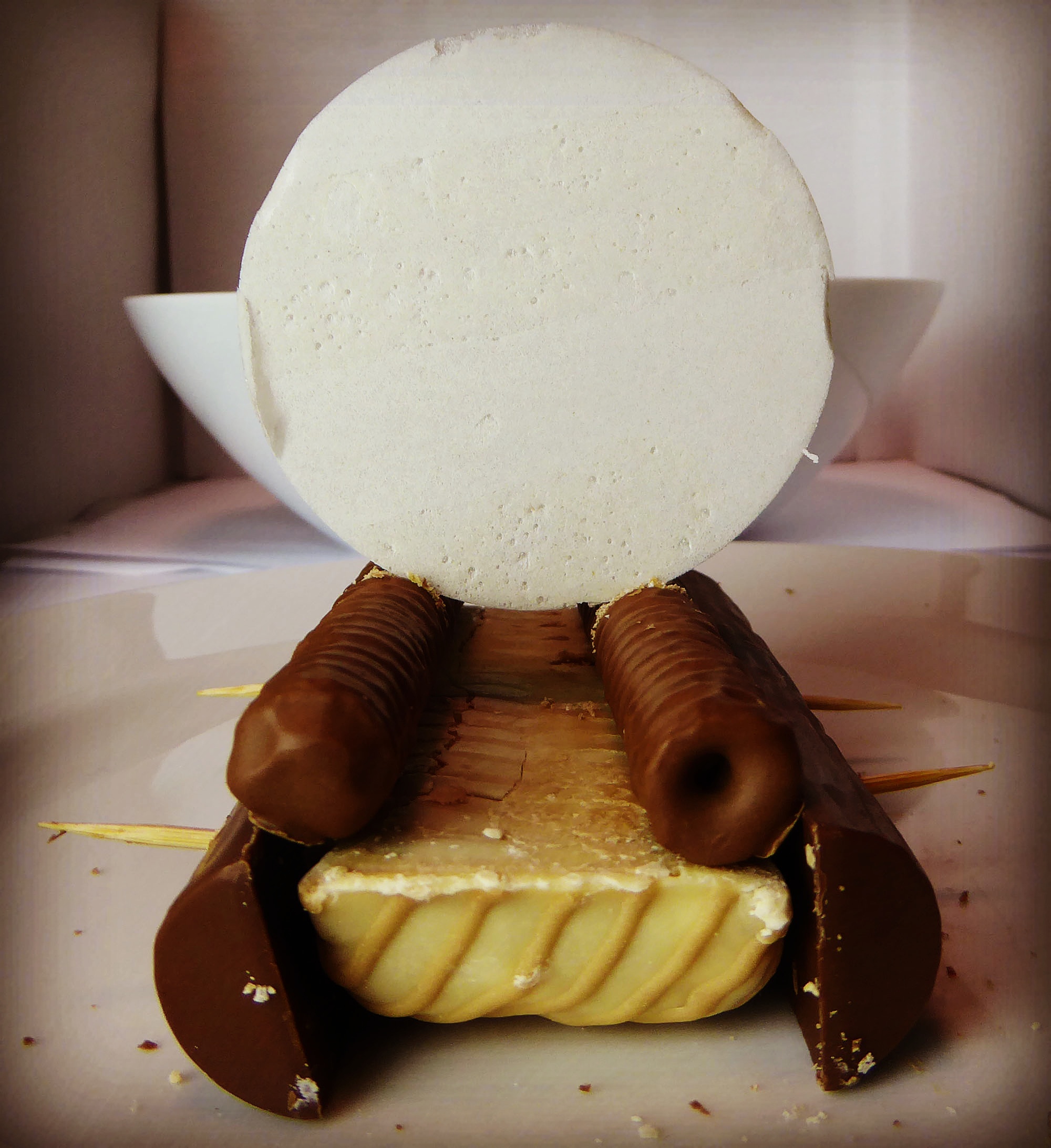 My plan was to make a candy boat out of this protein bar. It should swim in a bowl of milk.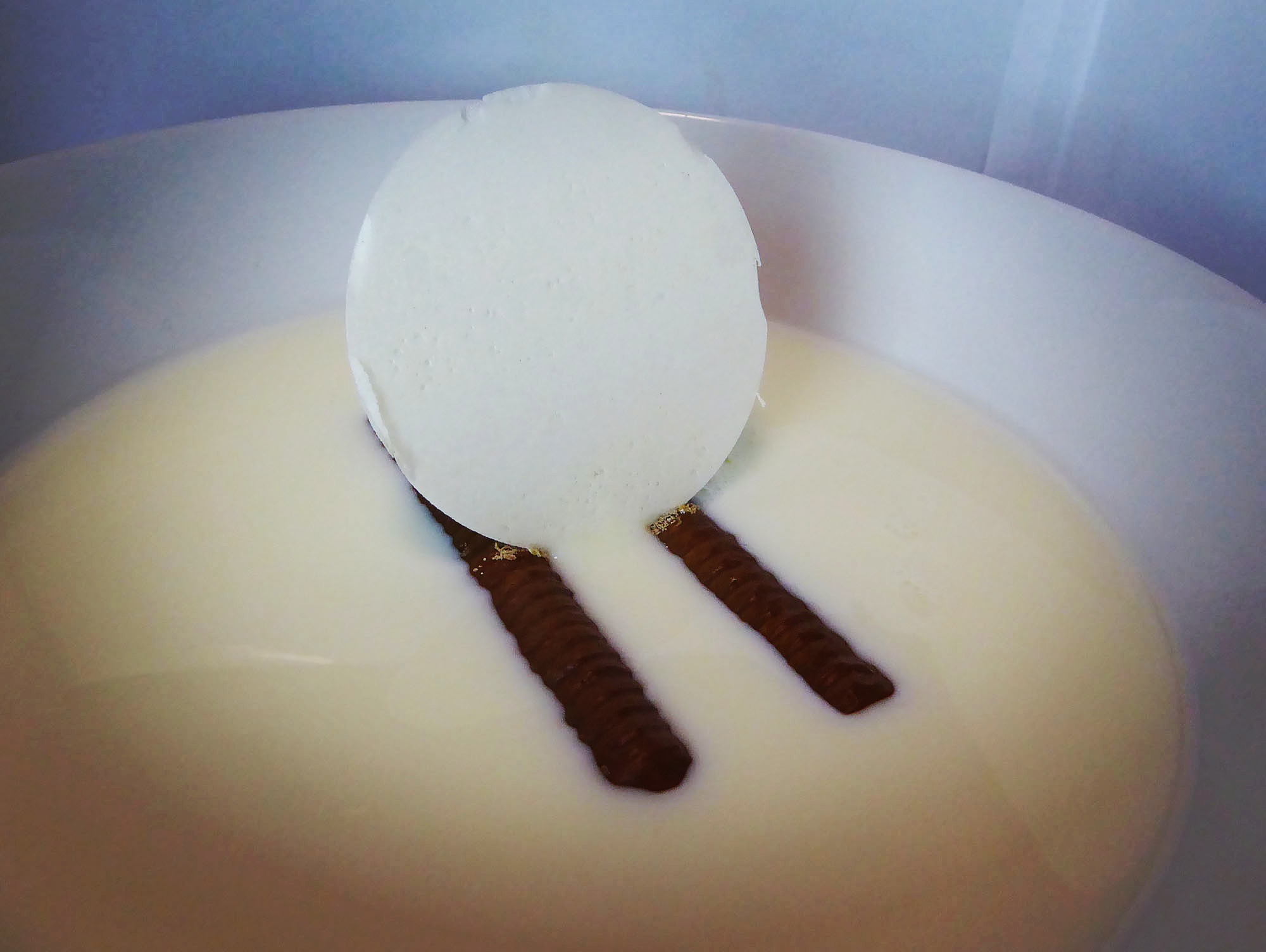 But the plan did not work. It was too heavy to swim. Went down to the ground.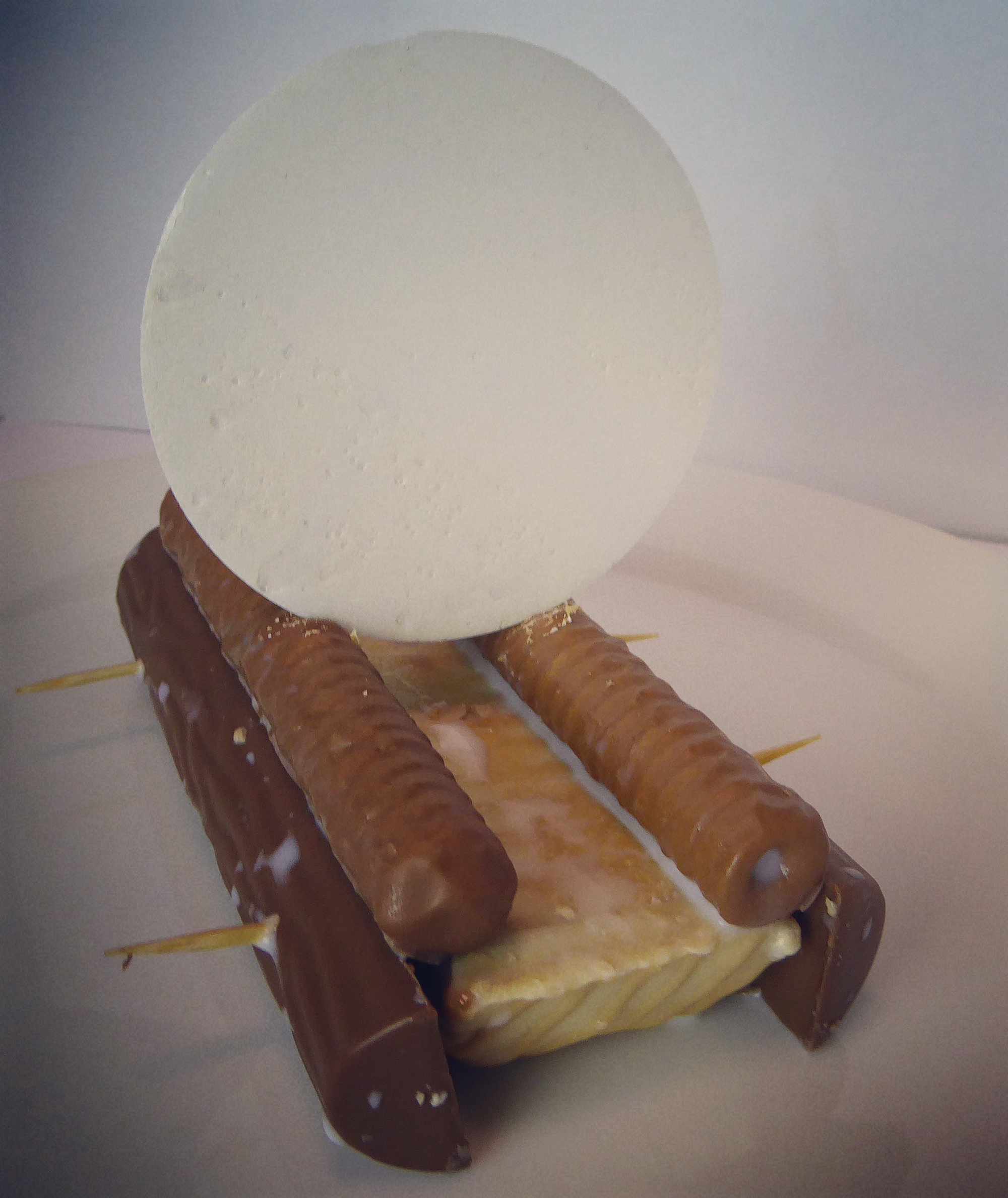 My candy boat after the rescue …