GOOD
BAD
–
Taste
Saturated Fatty Acids
Sugar
Not a very good flavour, soft consistence, and a soya protein isolate. A combination which does not excite me.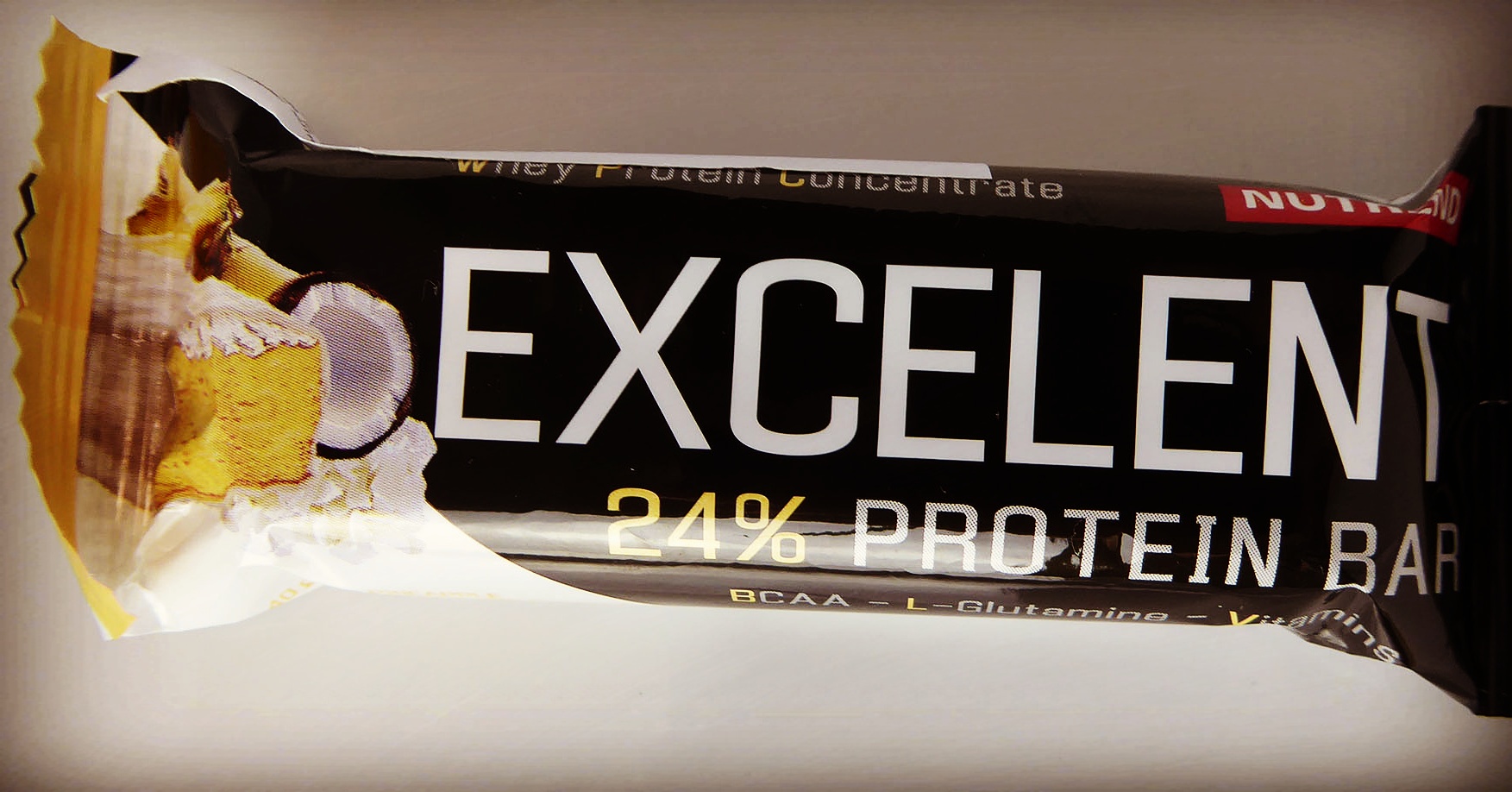 Manufactured by Nutrend in Olomouc, Czech Republic.
Shelf Life when purchase: 11 months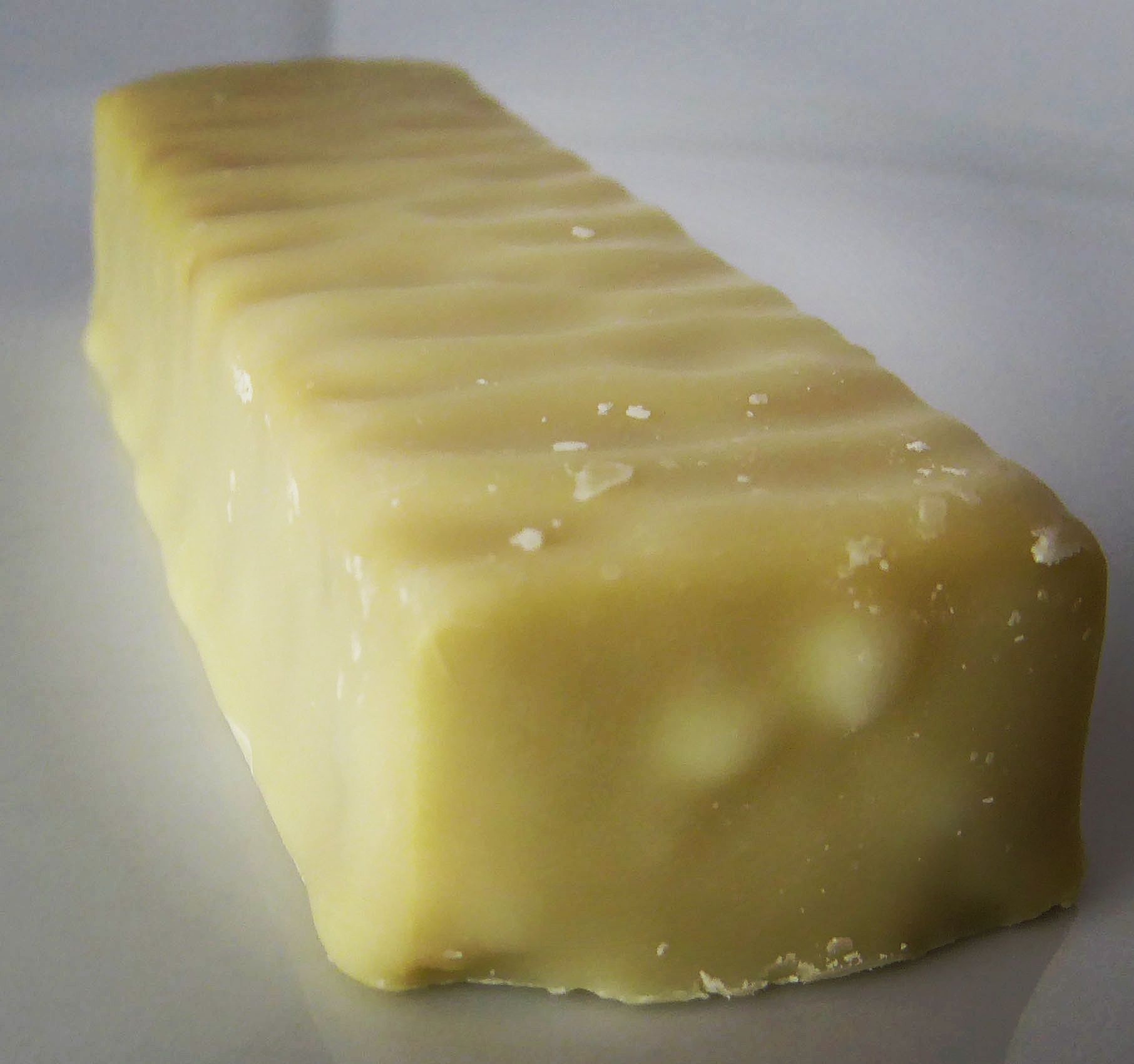 Uncovered: a white bar.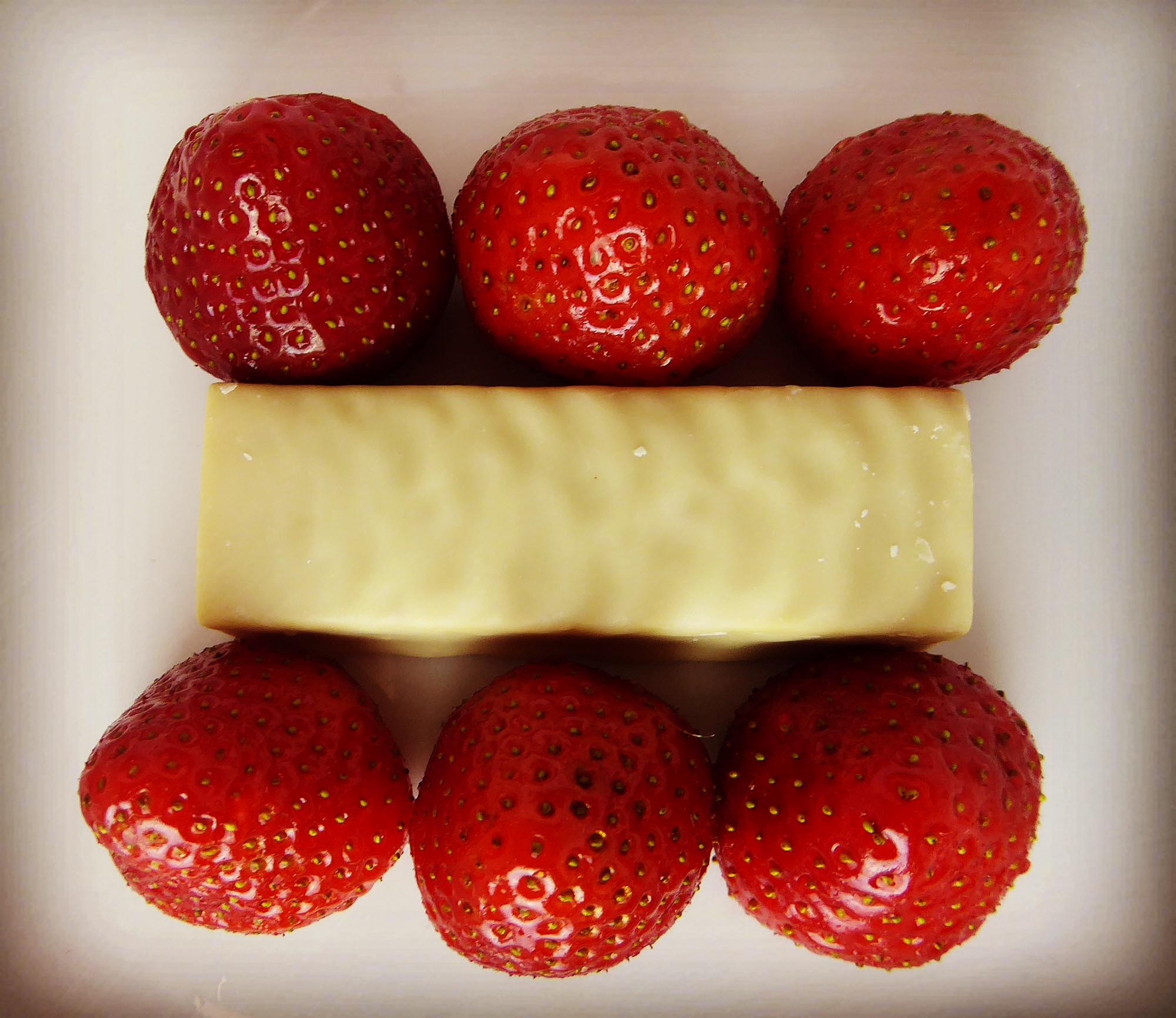 A white bar goes fine with red strawberries. Looks like the Austrian flag.
Supplement Facts per 100g
Energy 1.836 kJ, 438 kcal
Total Fat 18,7g (13,7g Saturated Fatty Acids)
Total Carbohydrats 42,6g
Sugar 29,7g
Protein 24g
First I add strawberry sauce on the strawberries.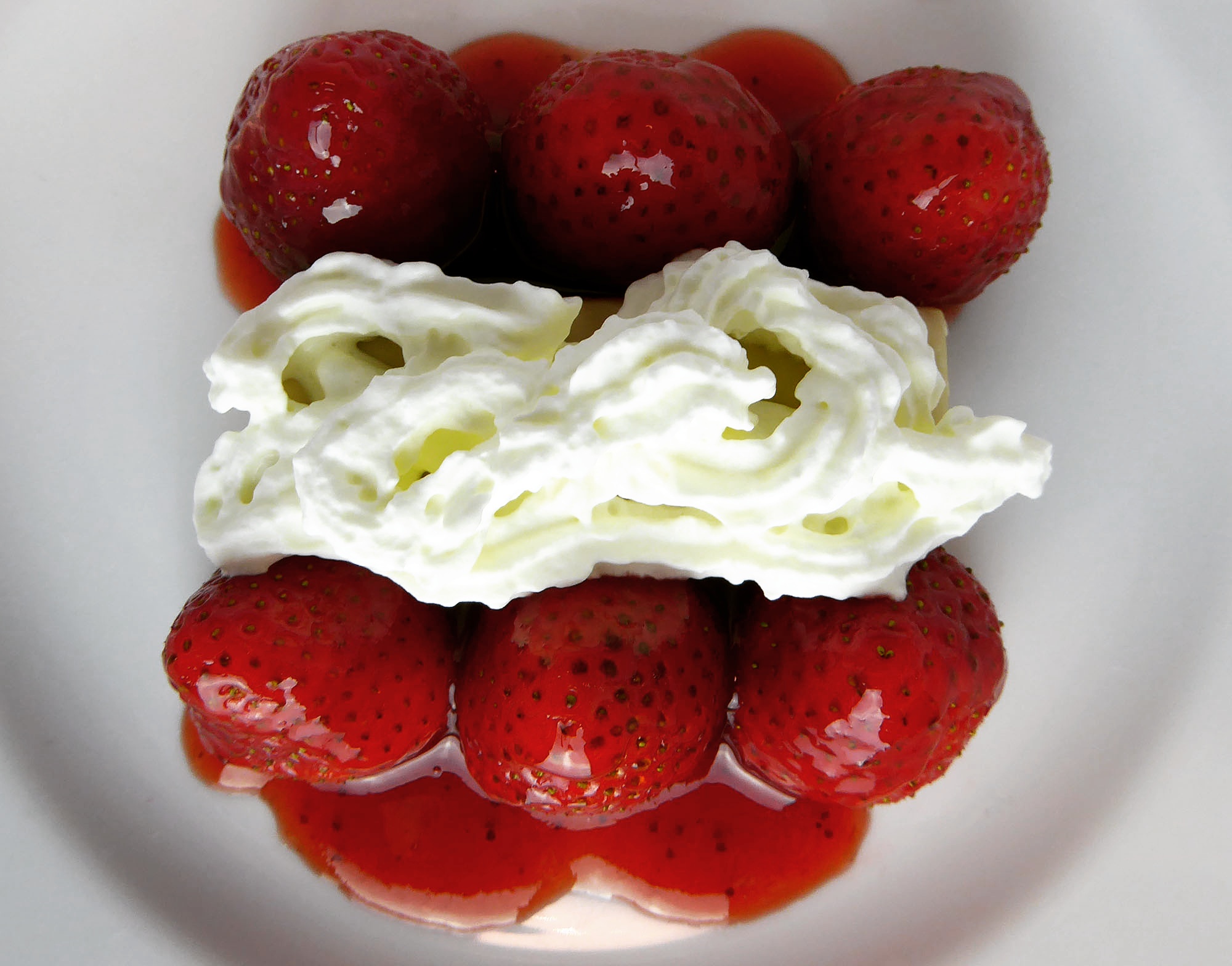 Then white cream on the white bar. RED – WHITE – RED. The Austrian flag.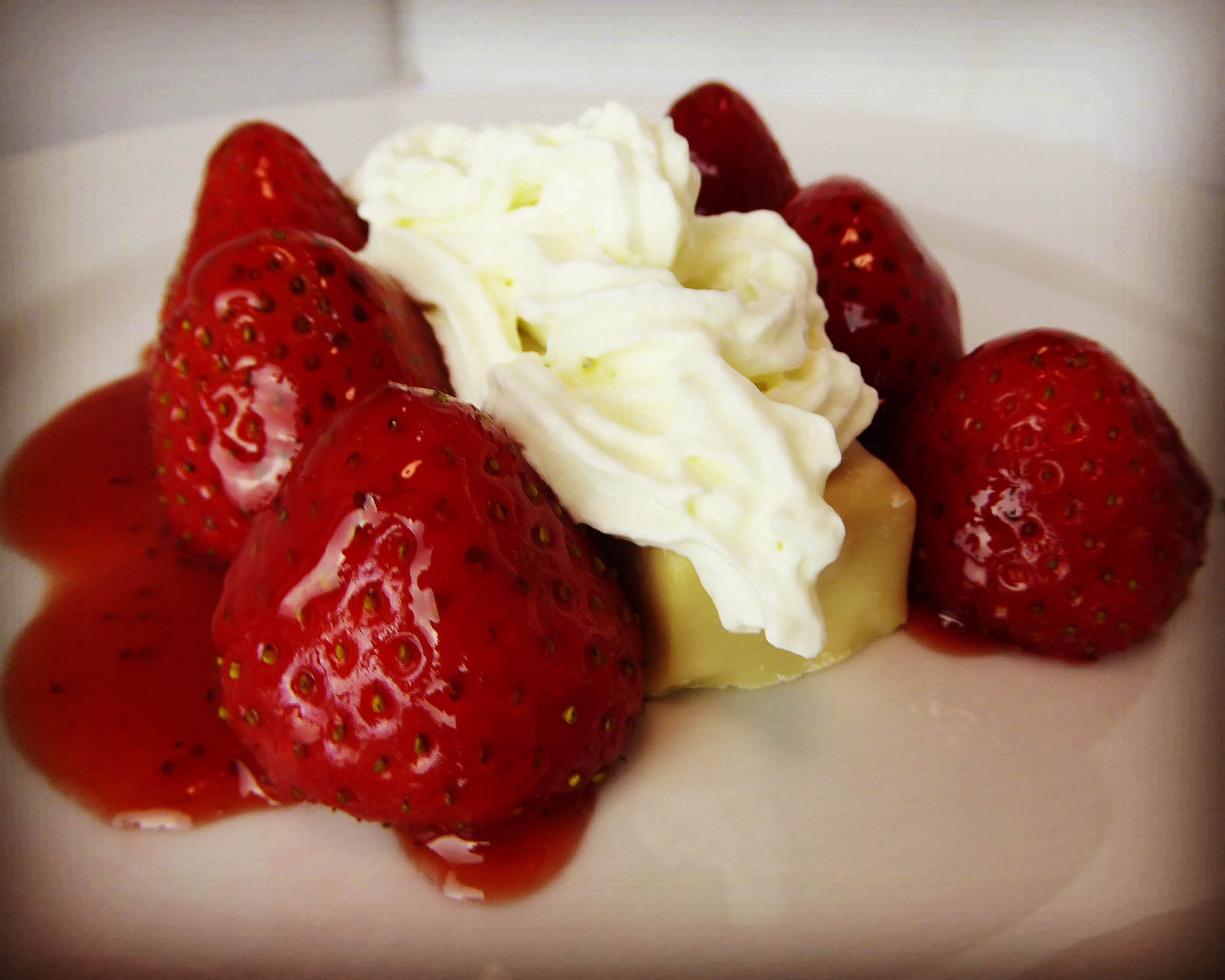 A view from the front.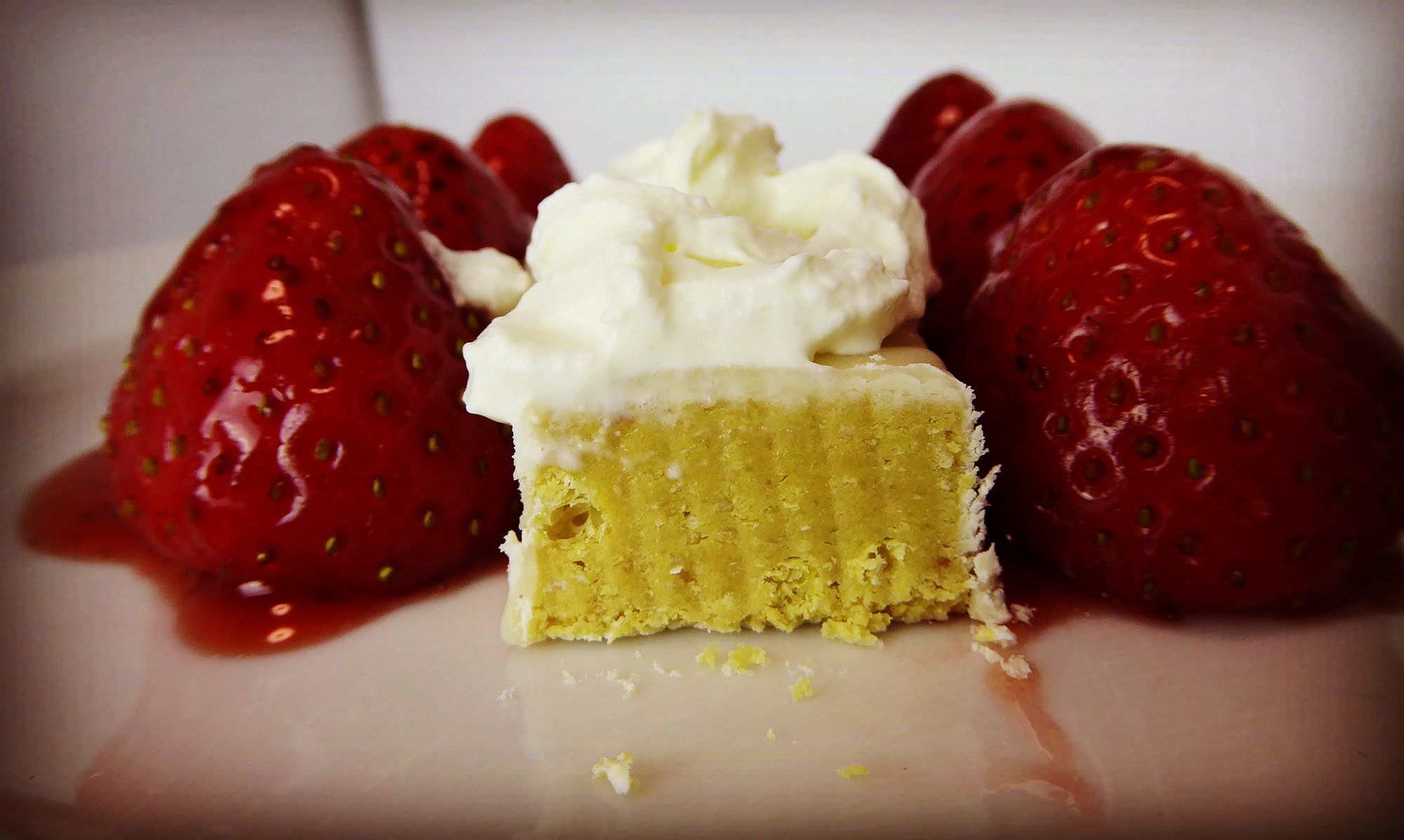 A look inside the bar. A mass of pineapples, coconut and yoghurt. But as I said. I did not like it.