25g Protein – Zero Trans Fat – Unprecedented Taste
If you like peanut butter and a crunchy bite, OhYeah! Peanut Butter Crunch Protein Bar is the thing for you!
85g bar
25% protein
Protein Blend consists of Why Protein Isolate, Soy Protein Isolate, Milk Protein Isolate, and Milk Protein Concentrate.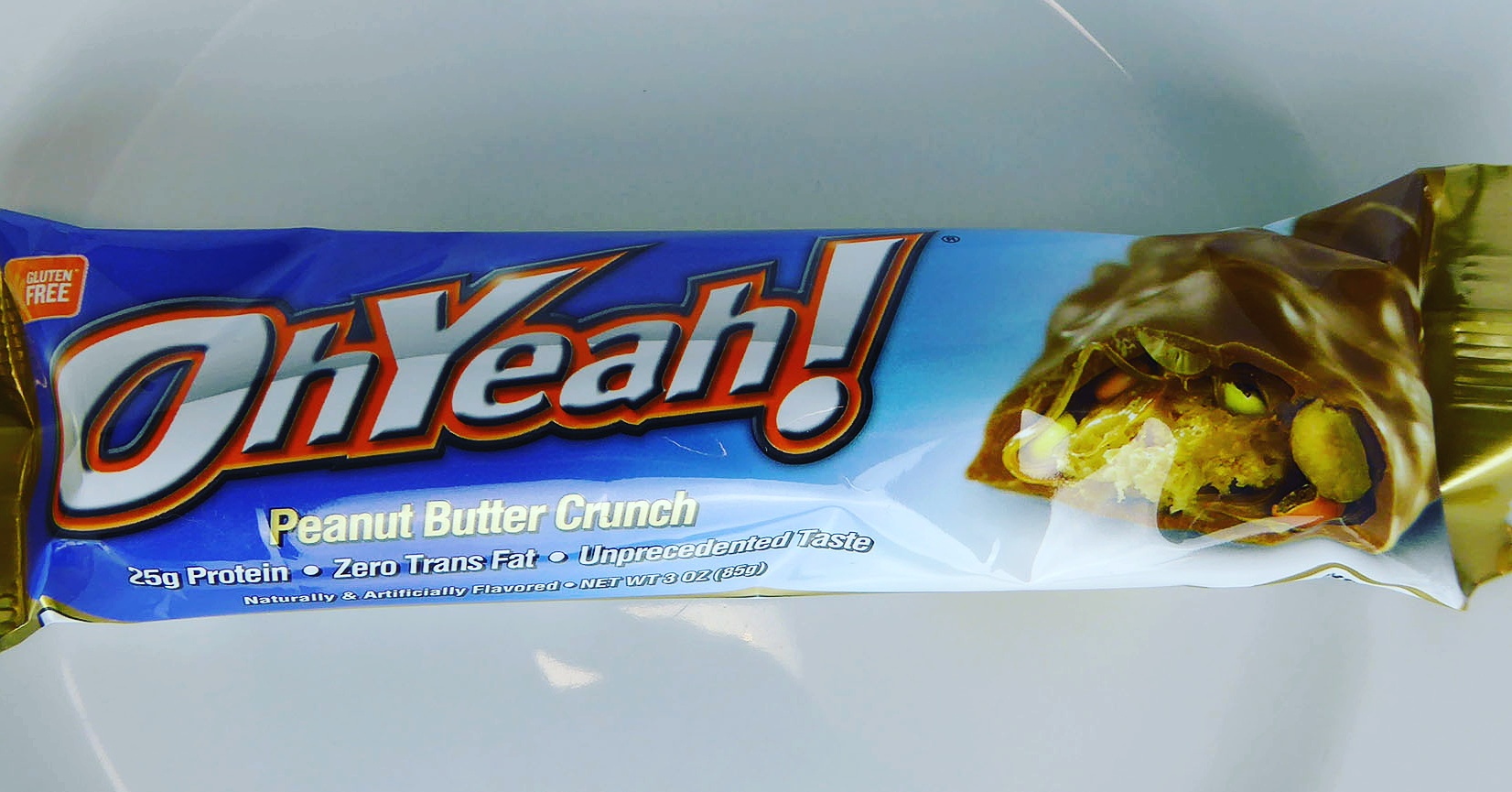 Distributed by: Integrated Sports Science Charlotte, NC
Shelf Life when purchase: 7 months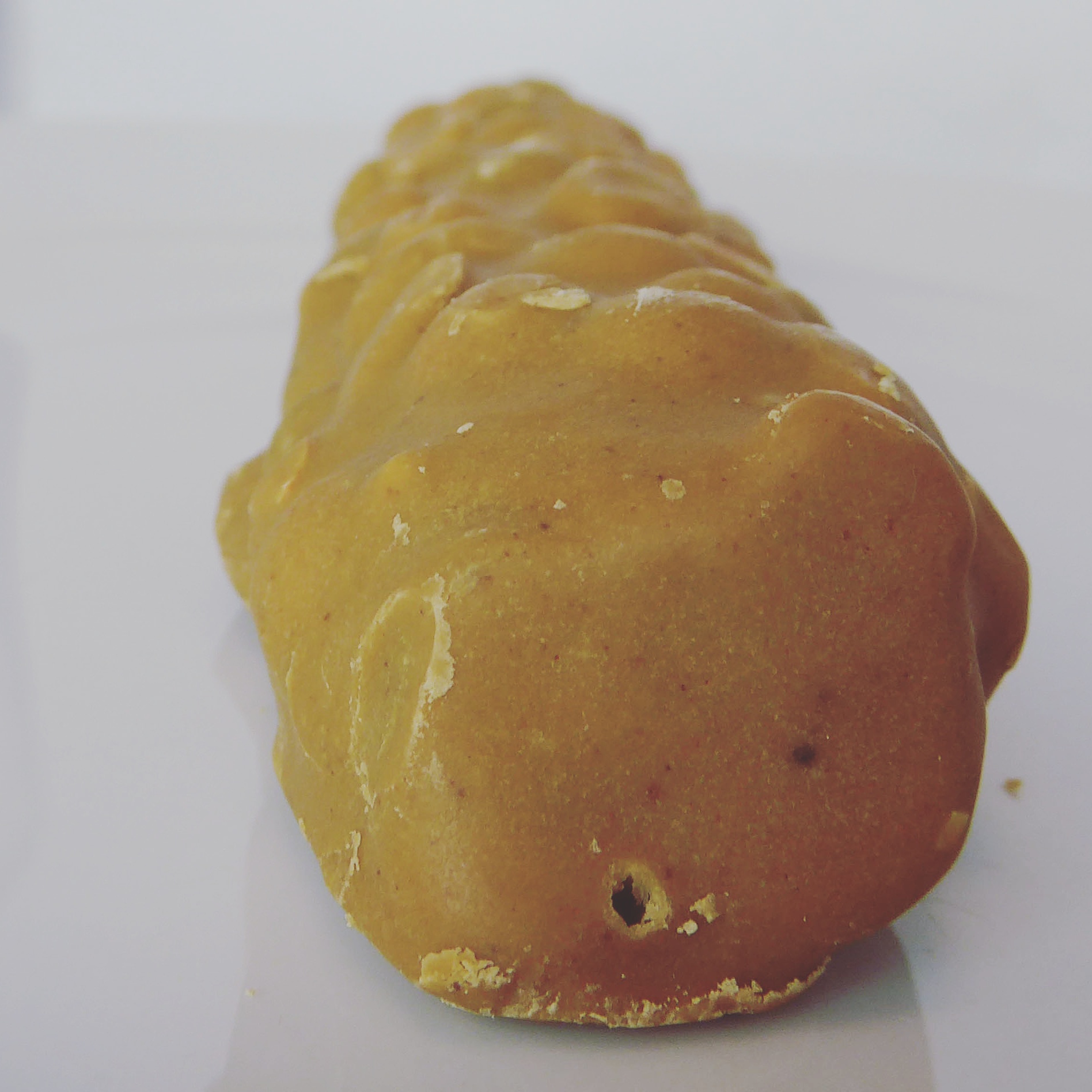 The naked bar.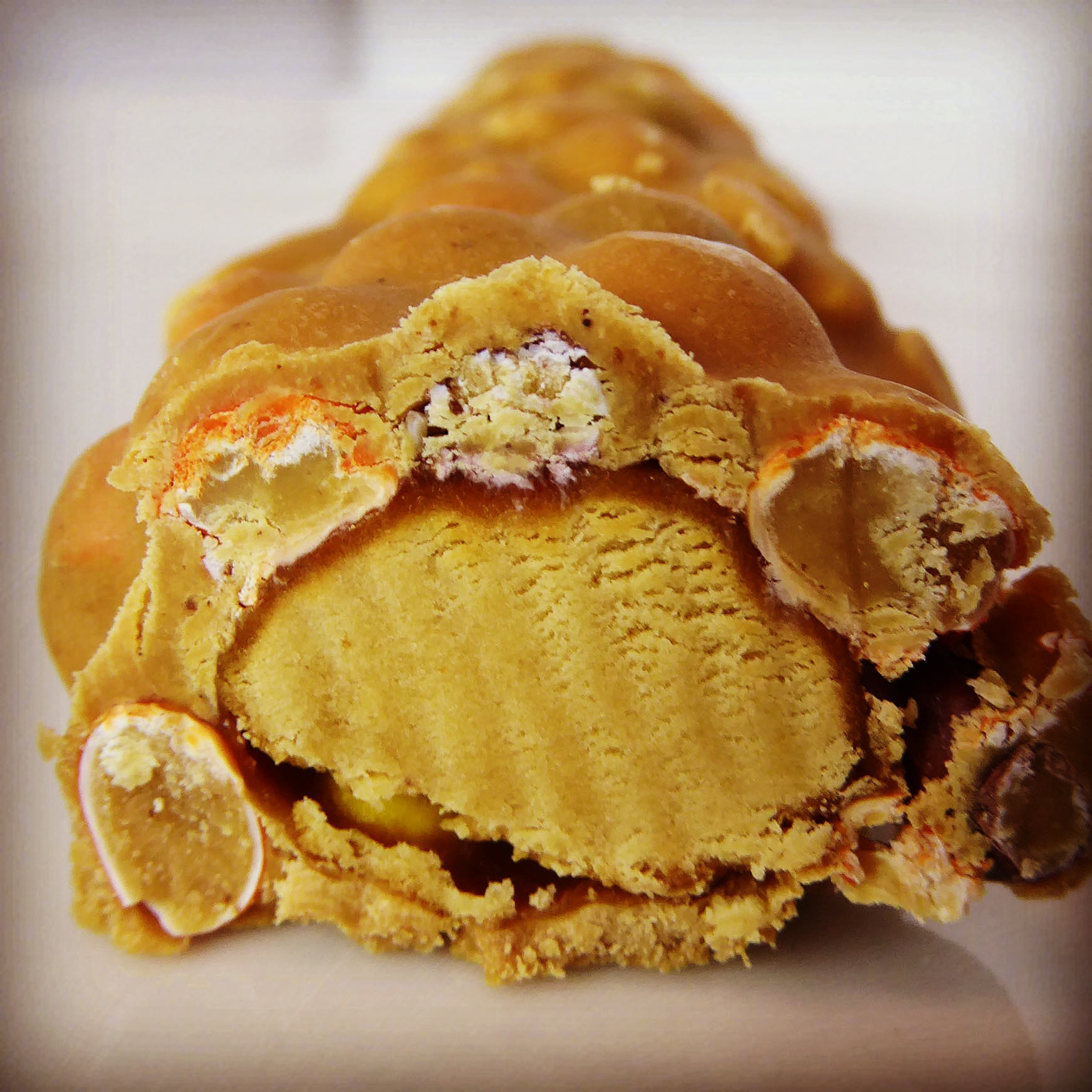 The inside of the bar.
Supplement Facts per 100g
Energy 1.772kJ, 424kcal
Total Fat 22g (10g Saturated Fatty Acids)
Total Carbohydrats 42g
Sugar 9,4g
Protein 29g
Supplement Facts per 85g (one bar)
Energy 1.506kJ, 360kcal
Total Fat 19g (8,5g Saturated Fatty Acids)
Total Carbohydrats 36g
Sugar 8g
Protein 25g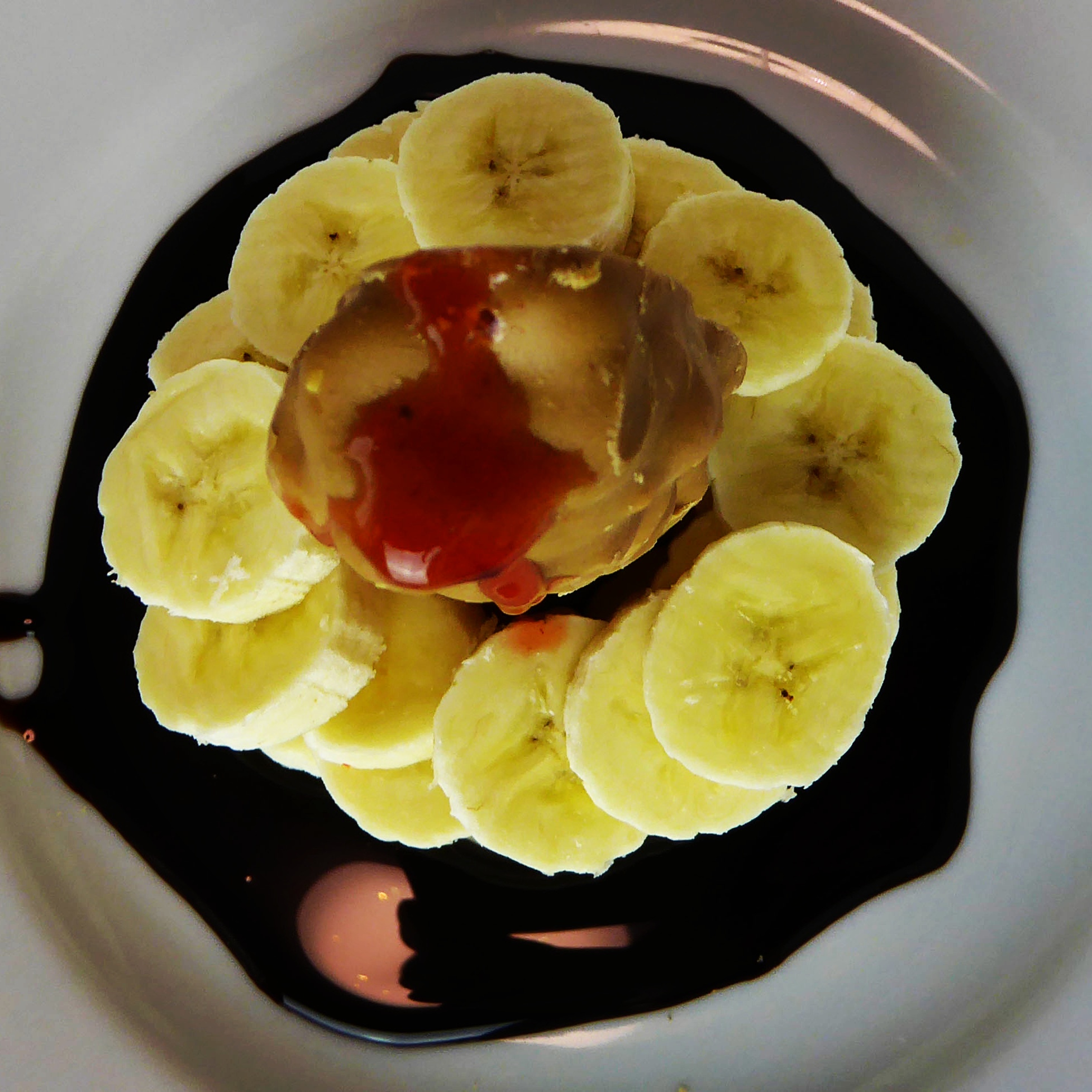 I ate with bananas, as well as chocolate and strawberry sauce.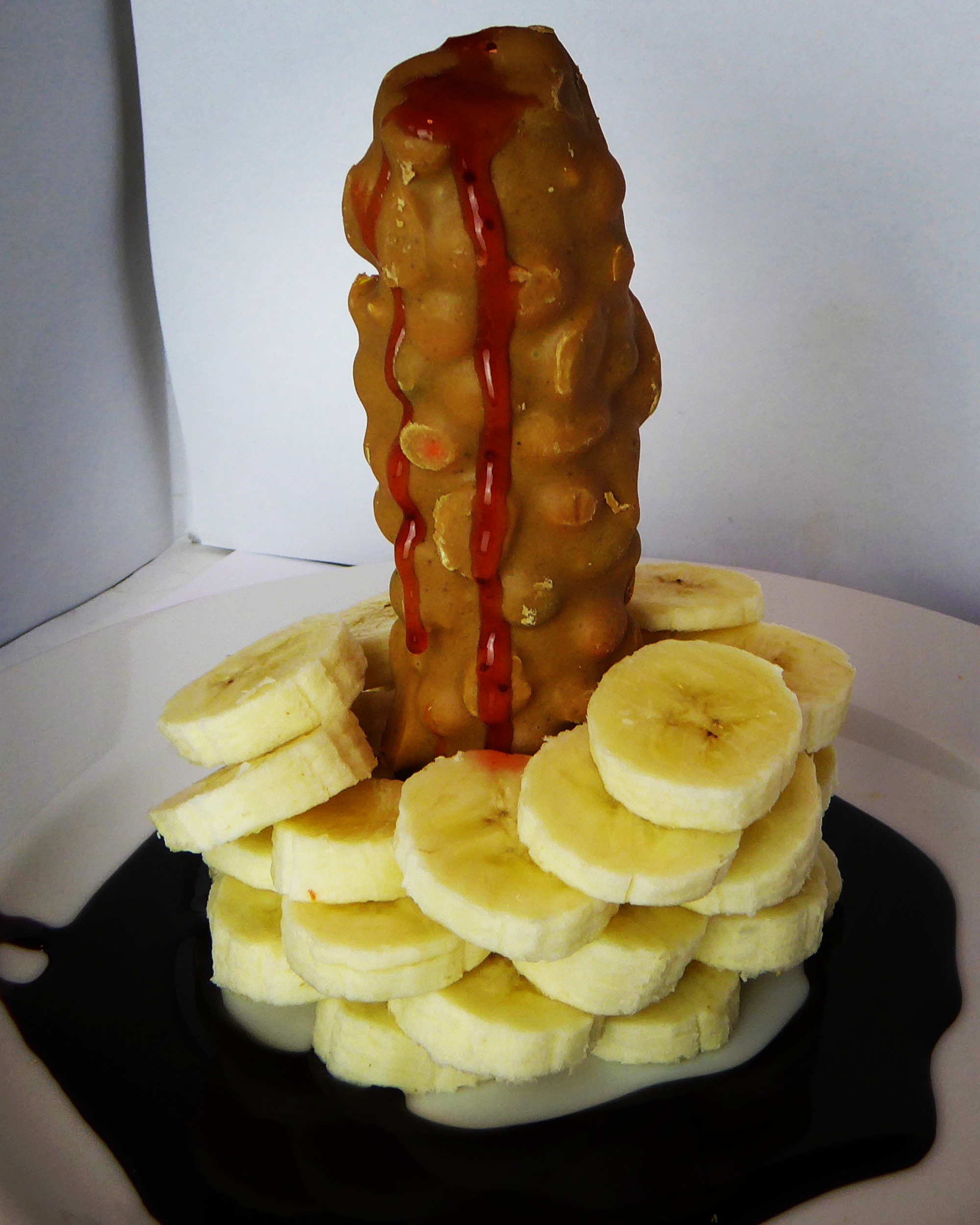 My "sculpture" from the side.