GOOD
BAD
Zucker
Protein
Total Fat
Carbohydrates
Energy
–
Maxim Protein Bar Soft Raspberry
Manufactured in cooperation with athletes and nutrition scientists
A sticky sauce run out when I opened the package. Not that exciting experience. But after the first bite I have to admit that this sticky red sauce raises the flavour. Withh out it, this protein bar would taste just average.
50g bar
Taste: 60/100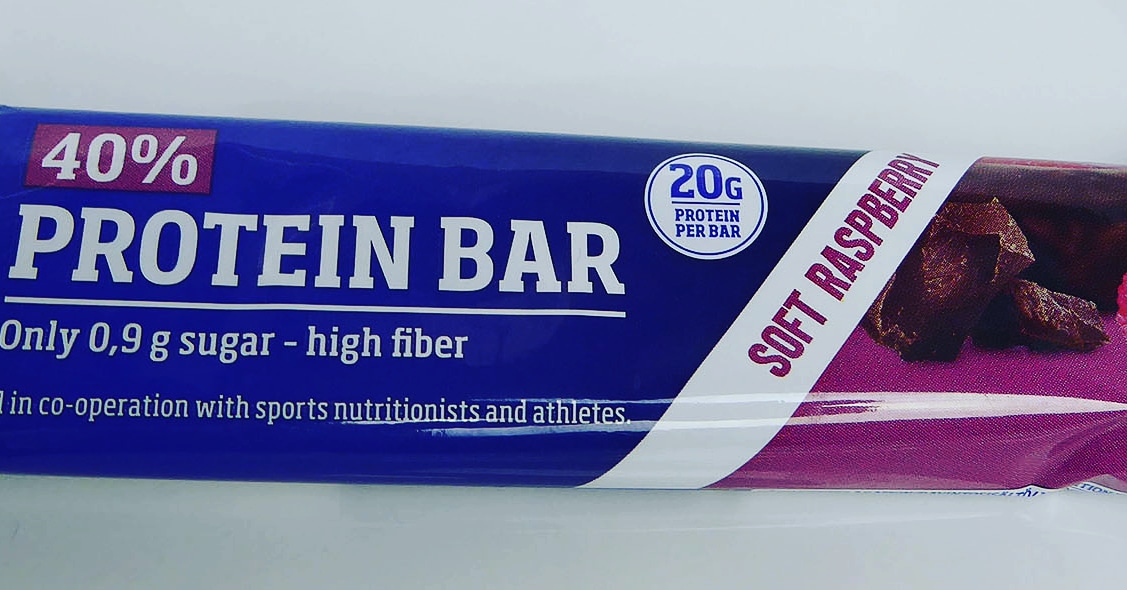 Manufactured by Orkla in Olso, the capital of Norway.
Shelf life when purchase: 2 months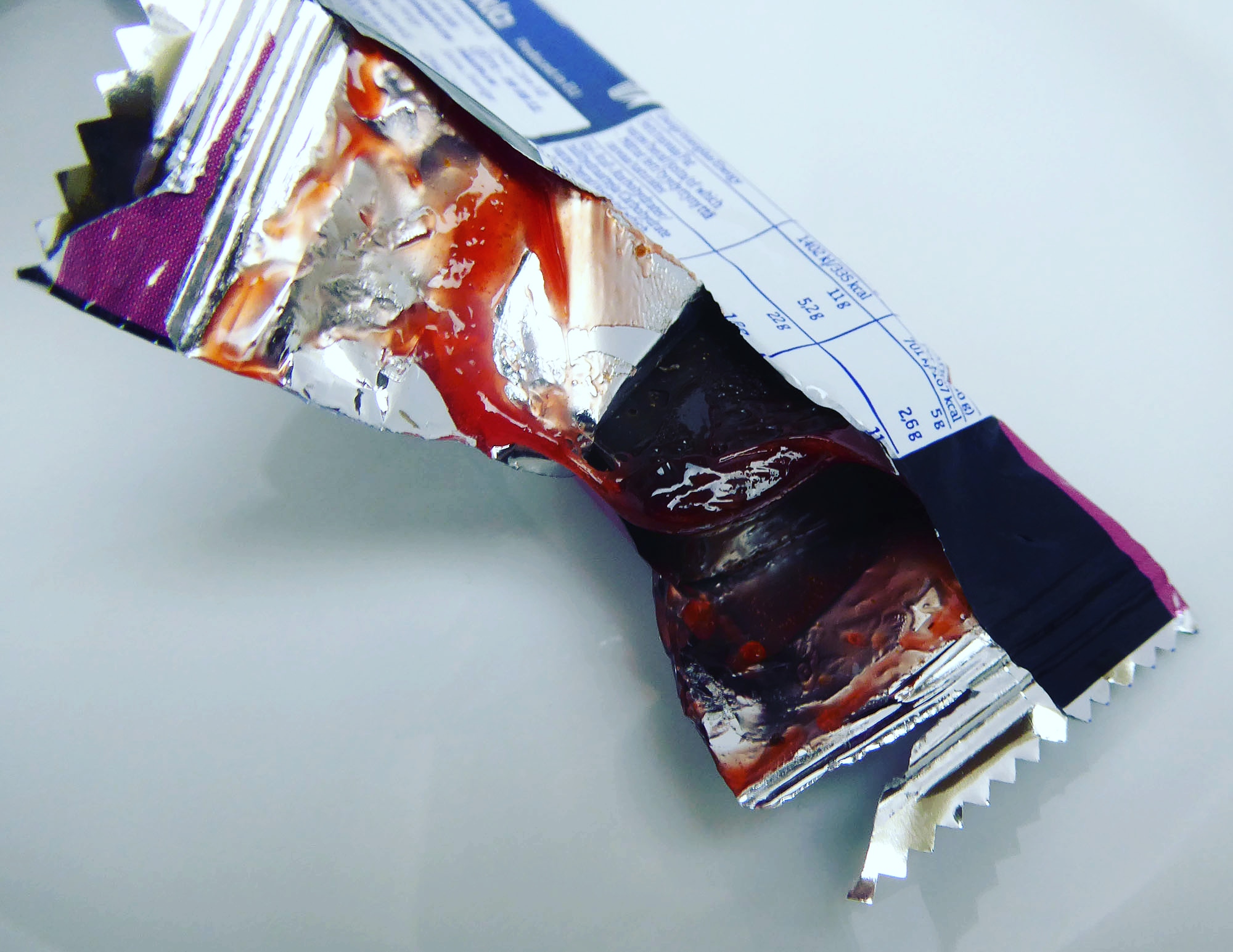 Yes, there was something running out …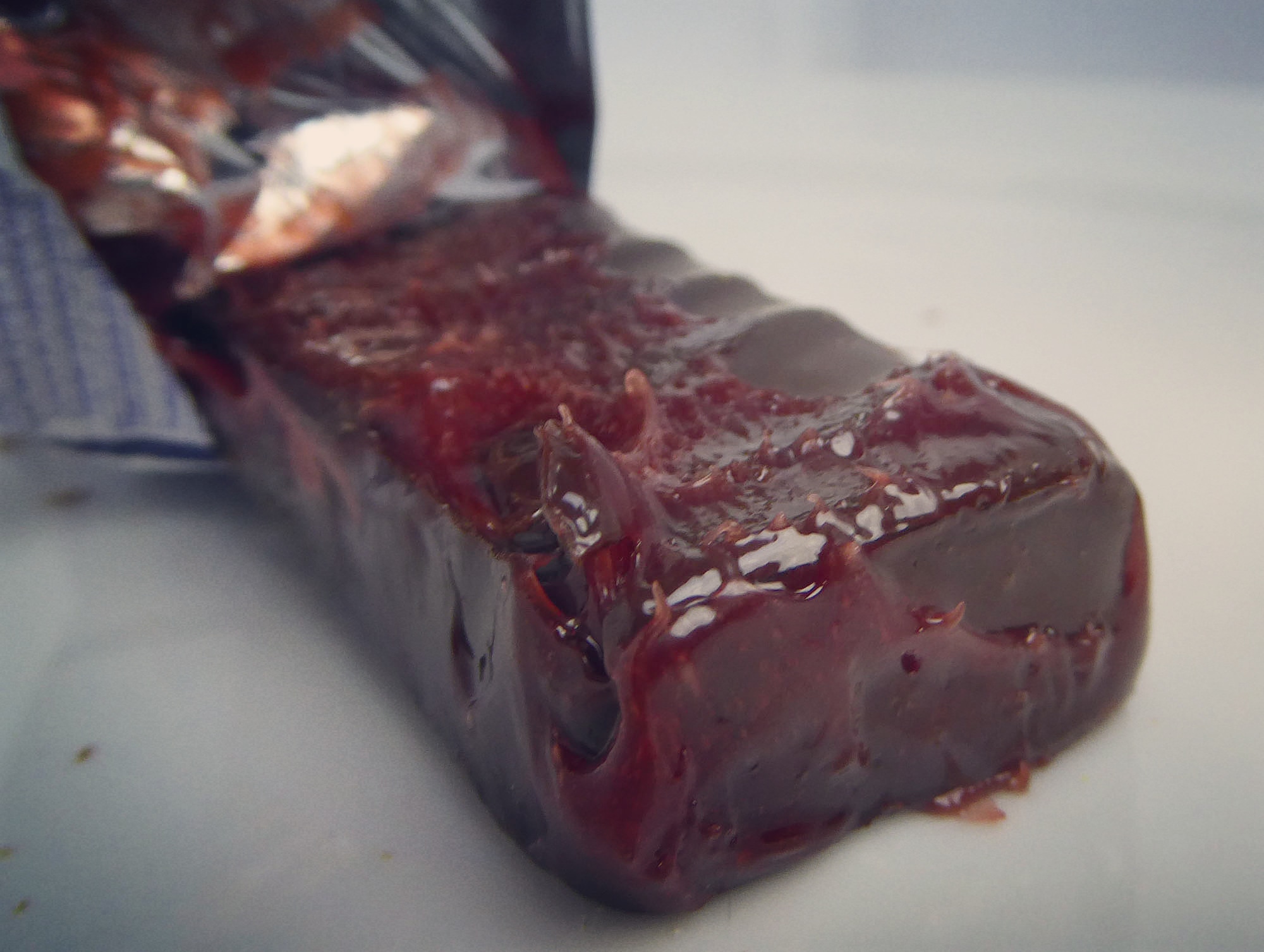 Looks like this protein bar is covered with such a red sauce.
Supplement Facts per 100g
Energy 1.402 kJ, 335 kcal
Total Fat 11g (5,2g Saturated Fatty Acids)
Carbohydrates 22g
Sugar 1,8g
Protein 40g
Supplement Facts per 50g
Energy 701 kJ, 167 kcal
Total Fat 5g (2,6g Saturated Fatty Acids)
Carbohydrates 11g
Sugar 0,9g
Protein 20g