GOOD
BAD
Total Fat
Saturated Fatty Acids
Sugar
Protein
Carbohydrats
Taste
Saturated Fatty Acids
Taste
This one is not a protein bar, but an energy bar. Anyway the first taste is rather disgusting. Like a medicine. After a while of chewing I get used to it, but I do not have the desire to buy one more bar.
45g bar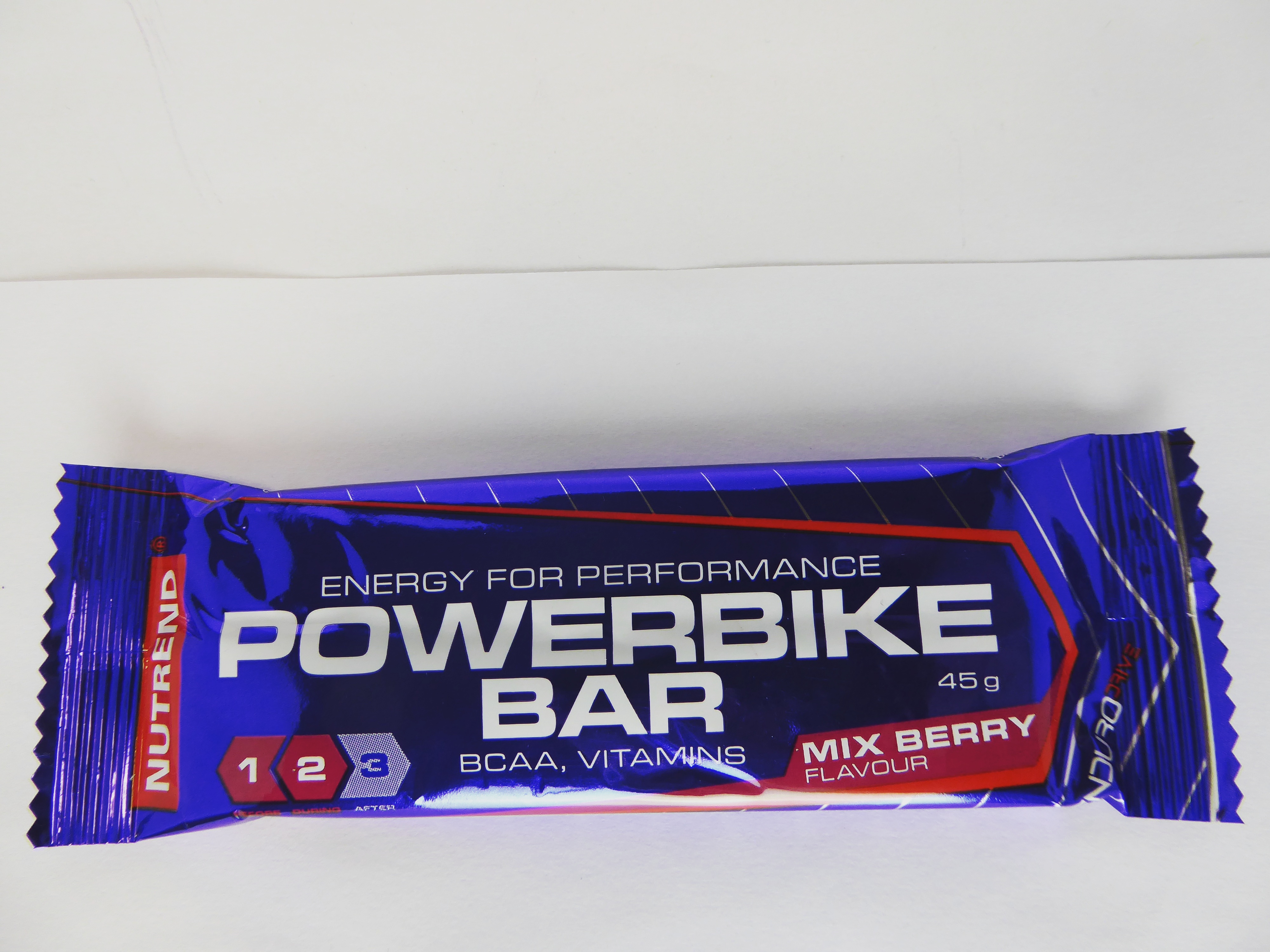 Manufacturer: Nutrend in Olomouc, Czech Republic.
Looks like this inside. A very soft and chewy mass.
Shelf Life when purchase: 9 months
Power Bike Bar, Mix Berry Flavour. Bar enriched with vitamines and BCAA. Formulated especially for athletes. Recommended dosage: 1-2 bars daily. Whey Protein Concentrate.
Supplement Facts per 100g
Energy 1.579kJ, 374kcal
Total Fat 6g (3,9g Saturated Fatty Acids)
Total Carbohydrats 68,6g
Sugar 31,4g
Protein 10,2g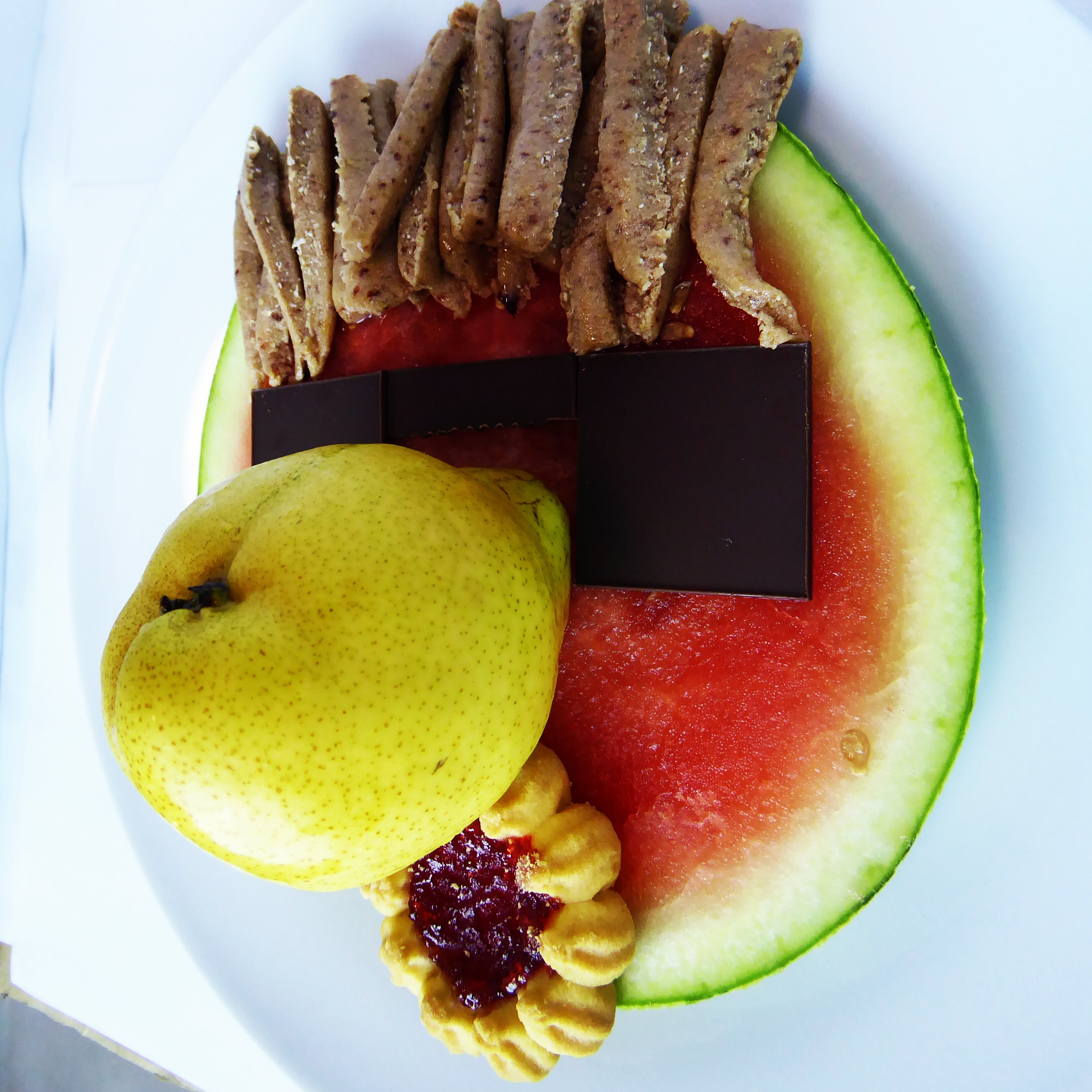 I ate this power bar with fruits, chocolate plates and cookies.
I call this creation: ROCK STAR WITH BIG NOSE.