GOOD
BAD
Taste
Sugar
Fat
Carbohydrates
The Protein Ball Co.
45g – 6 balls
Protein balls with pistachio and limes flavour. 6 balls in one package.
Ingredients: dates, cashew nuts, coconut pieces, grape juice.
– no gluten
– no milk
– pure nature
– no soy
– vegan
– no wheat
– no added sugar
– no GMO
There was a strong scent of lemon in the air when I opened the package.
The first bite revealed a fruity flavour with strong lemon note. Very refreshing. Flavour: very good! 90/100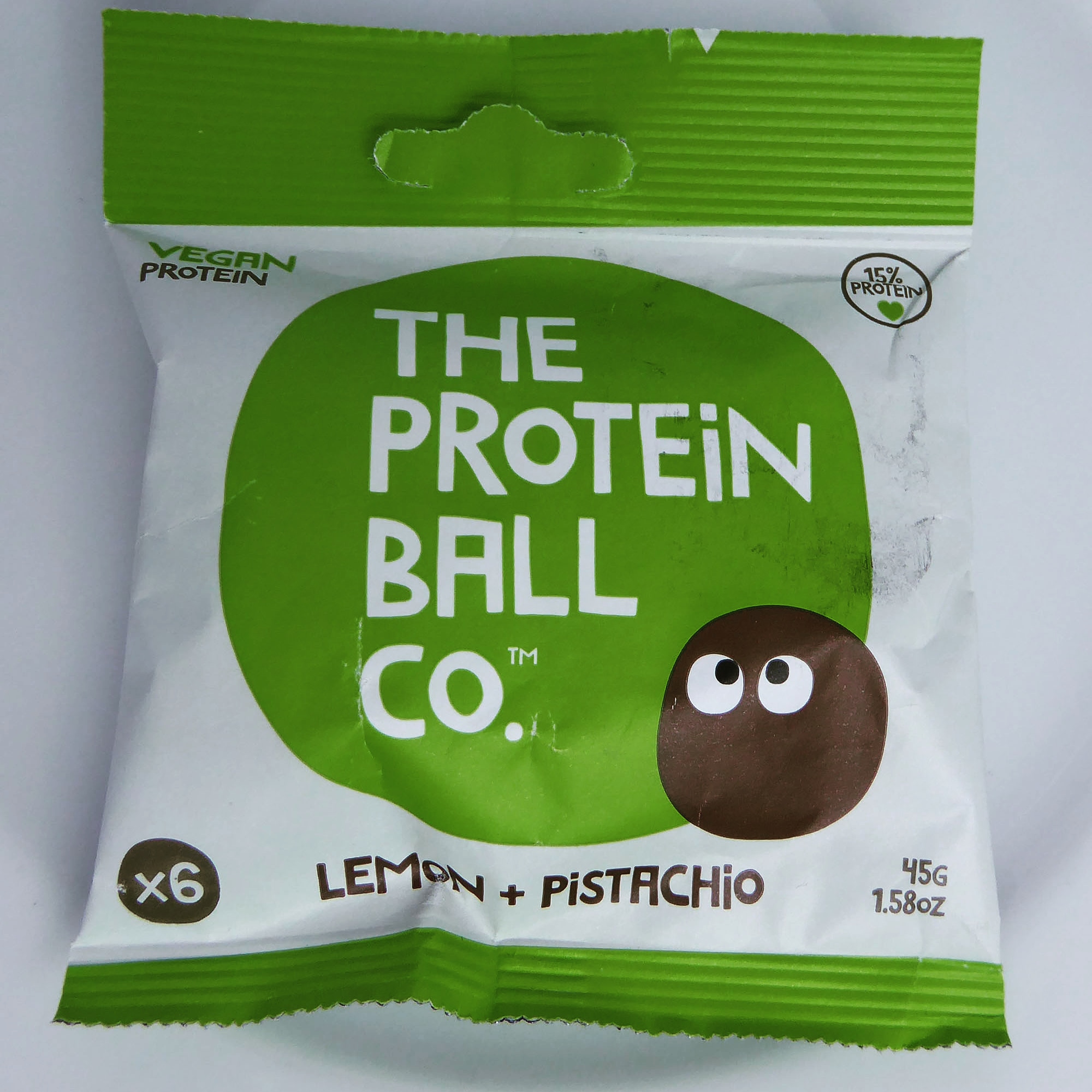 Vegan Protein manufactured in the UK.
Shelf life when purchase: 1 month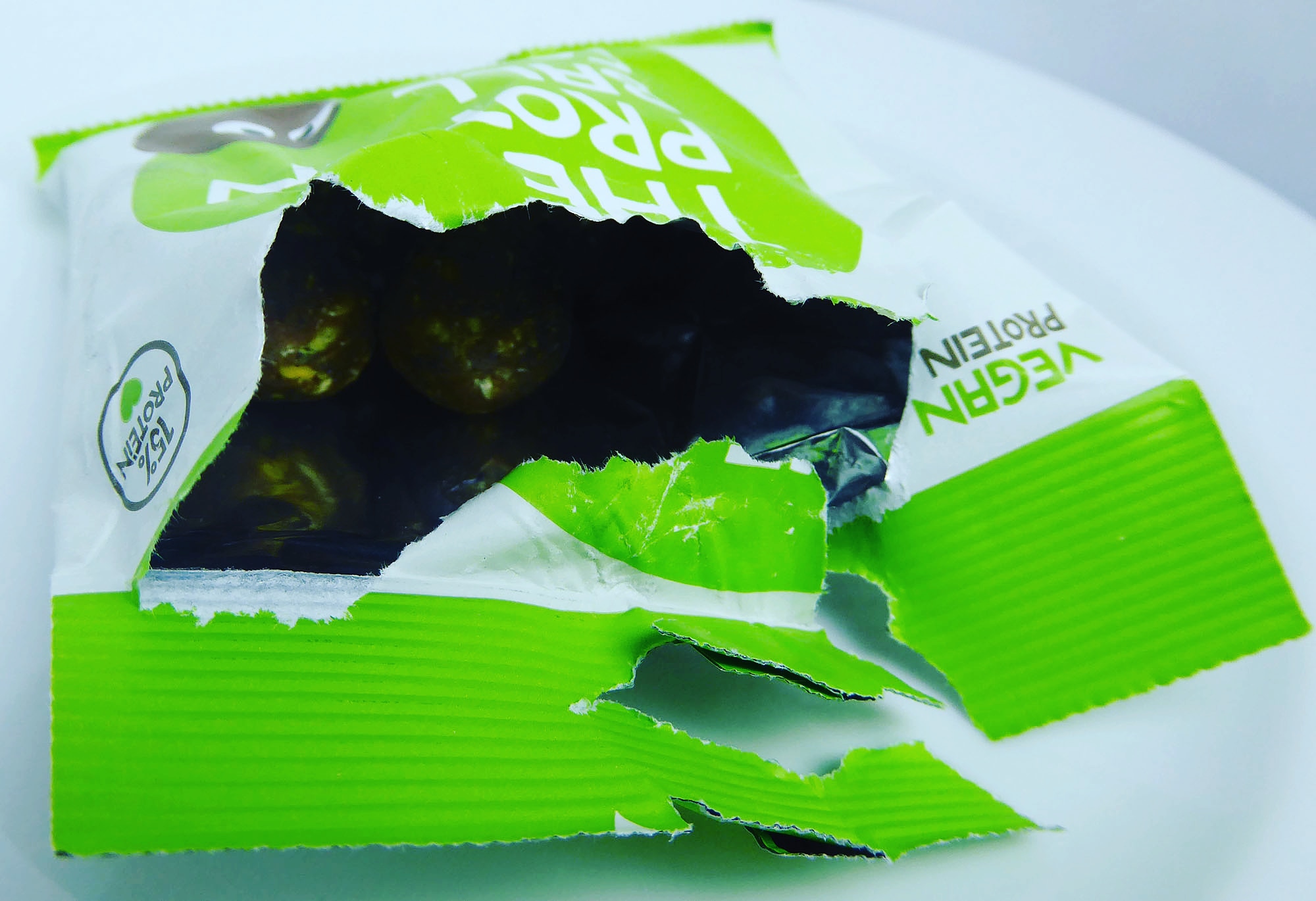 The first look into the package
Manufacturer: The Protein Ball Company. Worthing. UK.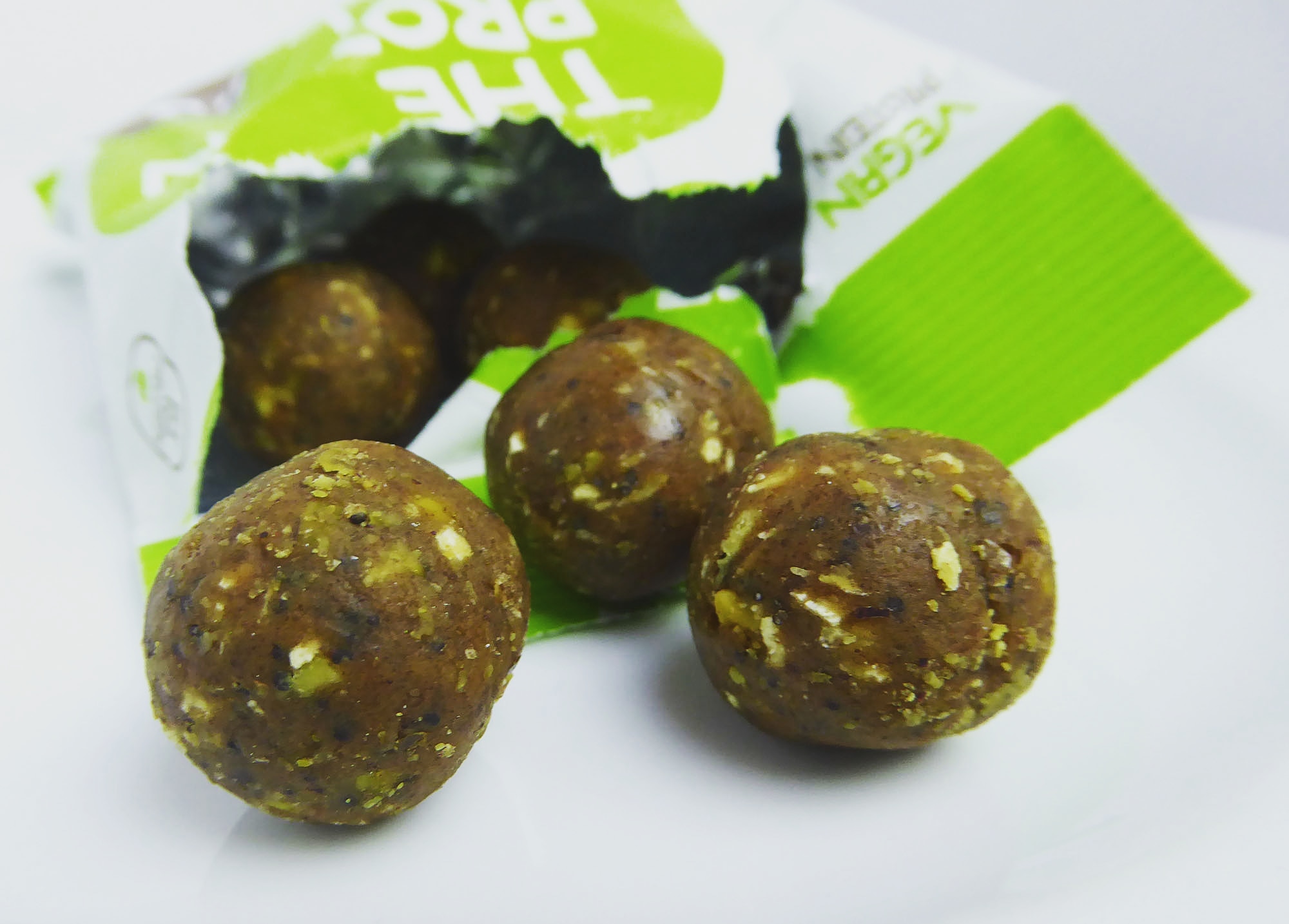 Here they are …
Supplement facts per 100g
Energy 1.736 kJ, 415 kcal
Total Fat 19,98g (6,38g Saturated Fatty Acids)
Carbohydrates 49,5g
Sugar 38,28g
Protein 15g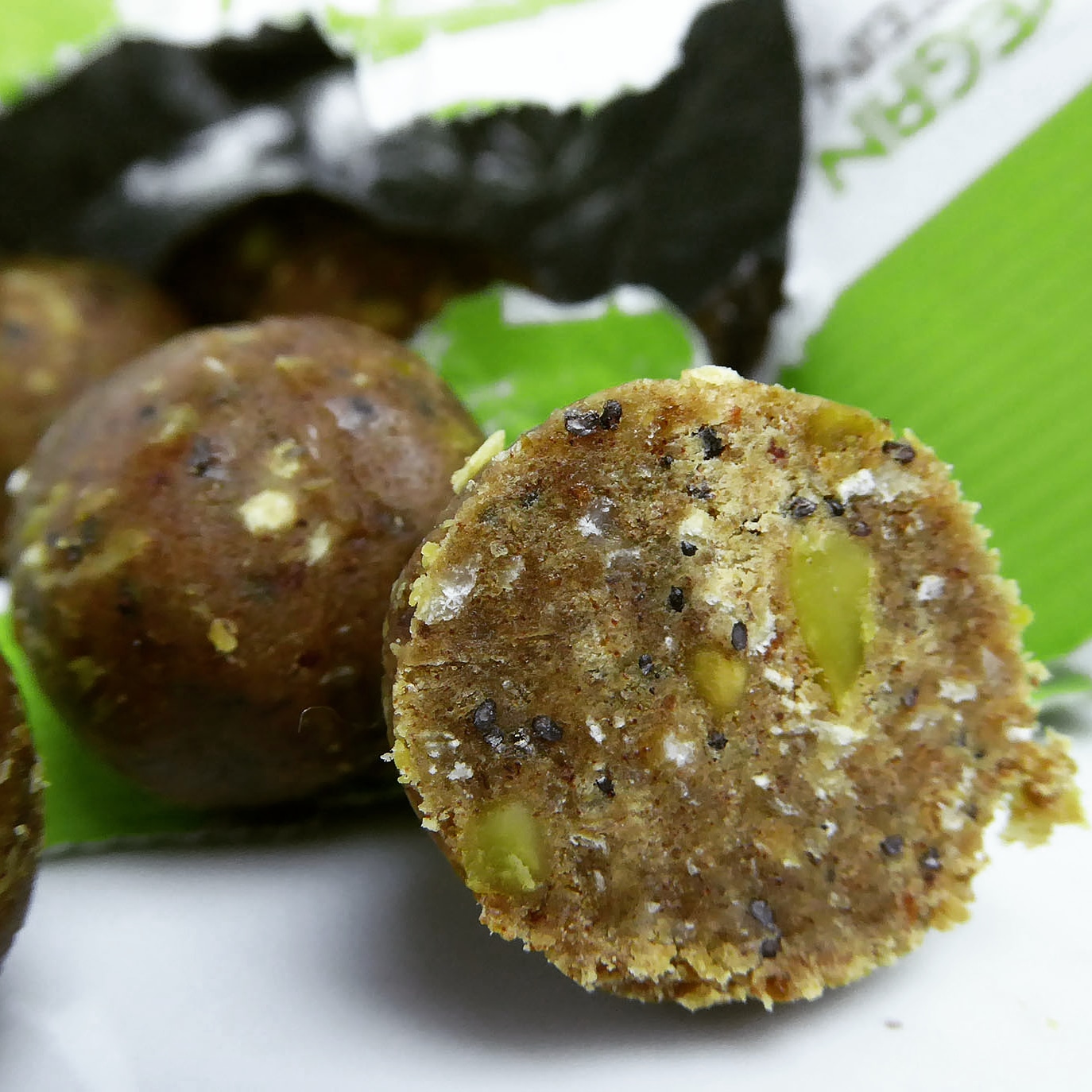 A splitted protein ball looks like this.