GOOD
BAD
Taste
Saturated Fatty Acids
Total Fat
Calories
This Whey Crisp Protein Bar Pure Milk Chocolate is the black version of the Whey Crisp White Chocolate Protein Bar ALL STARS Fitness Products. The taste is not surprisingly more related to milk chocolate. Quite good and tasty, but I prefer the white version a little bit more.
50g bar
30% protein
powered by WHEY PROTEIN ISOLATE
Crispy, not that dry as the white version, and also tasty.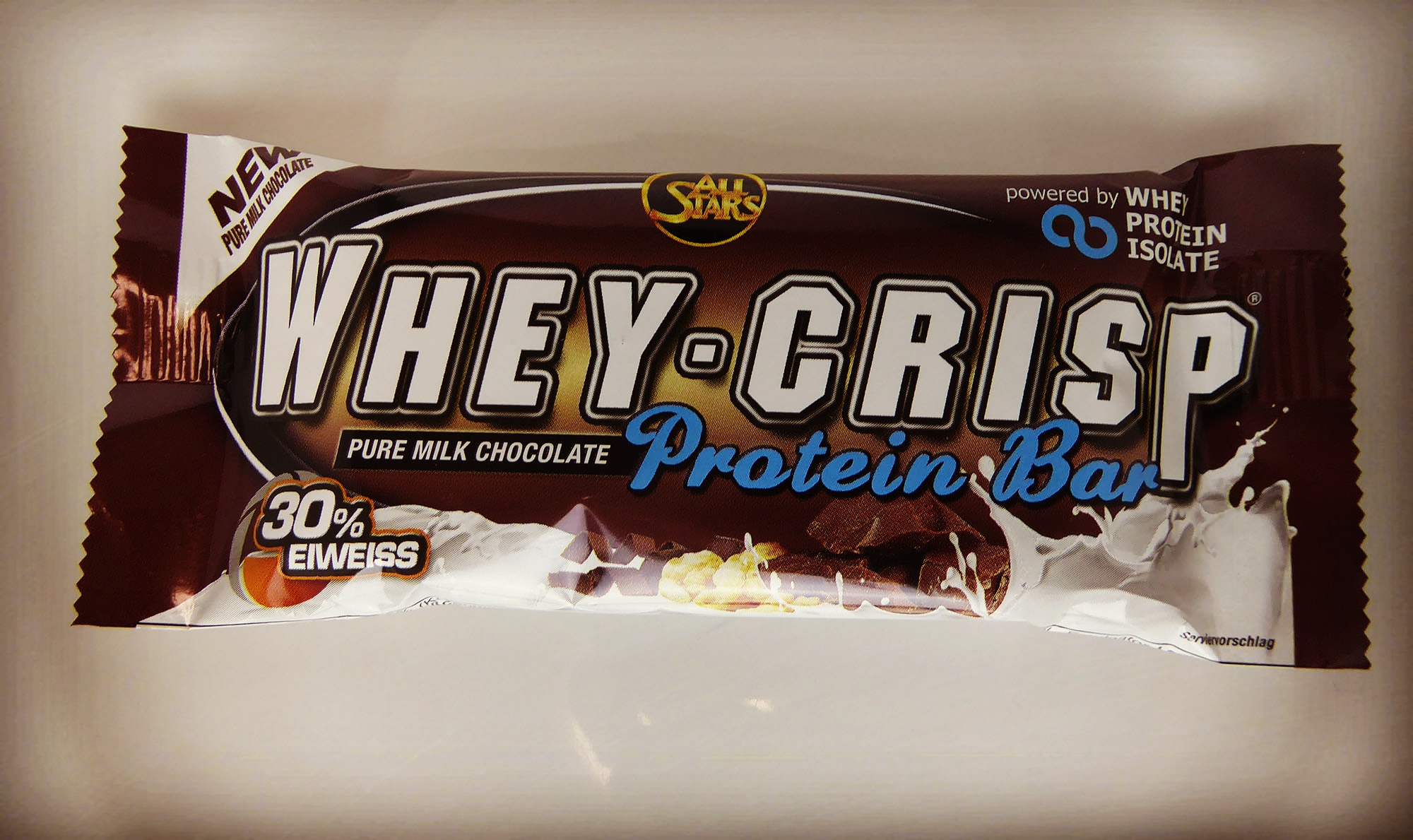 Milk Chocolate 79%
Manufactured for ALL STARS Fitness Products GmbH, Germany.
Shelf Life when purchase: 16 months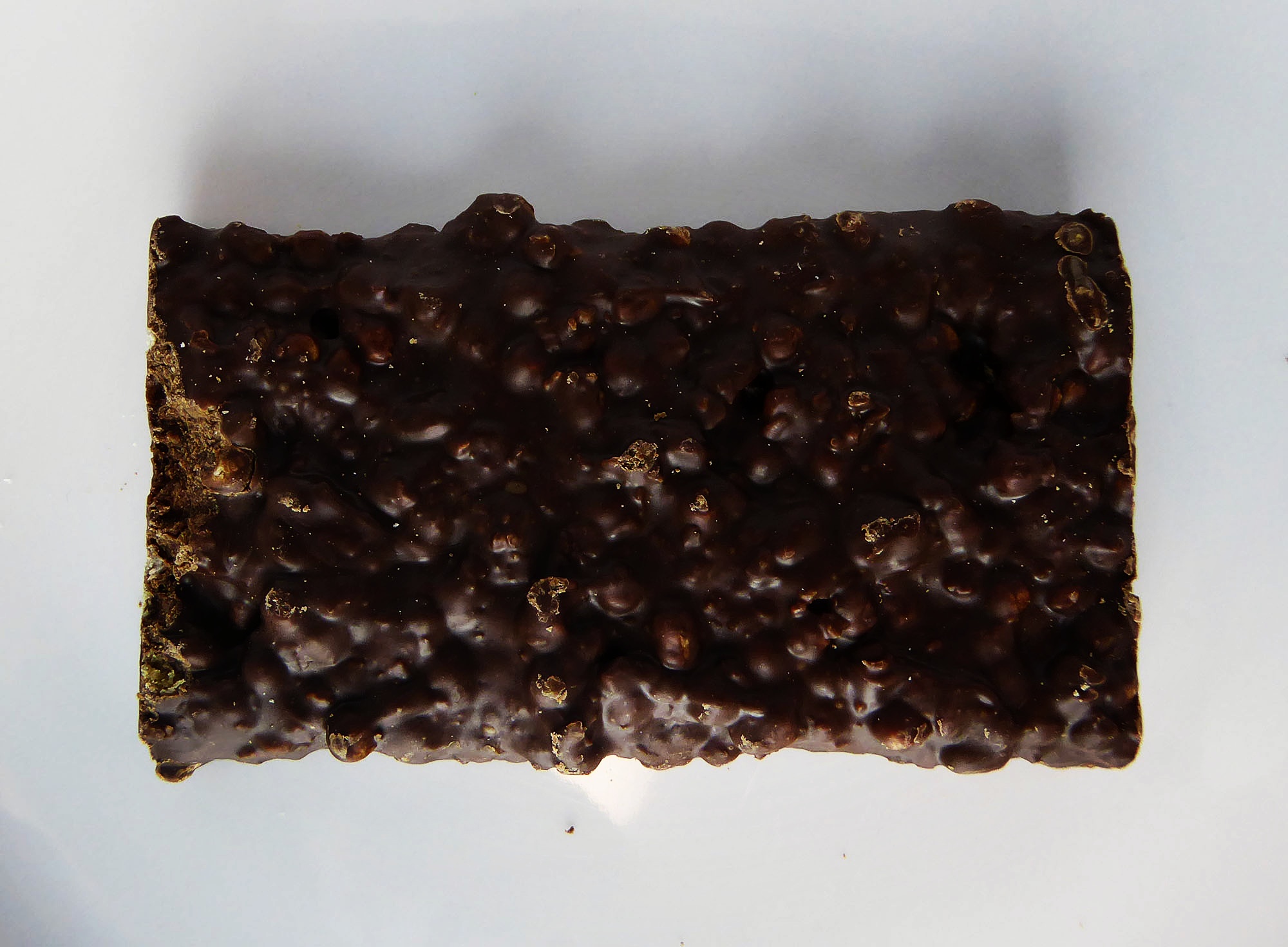 The naked bar.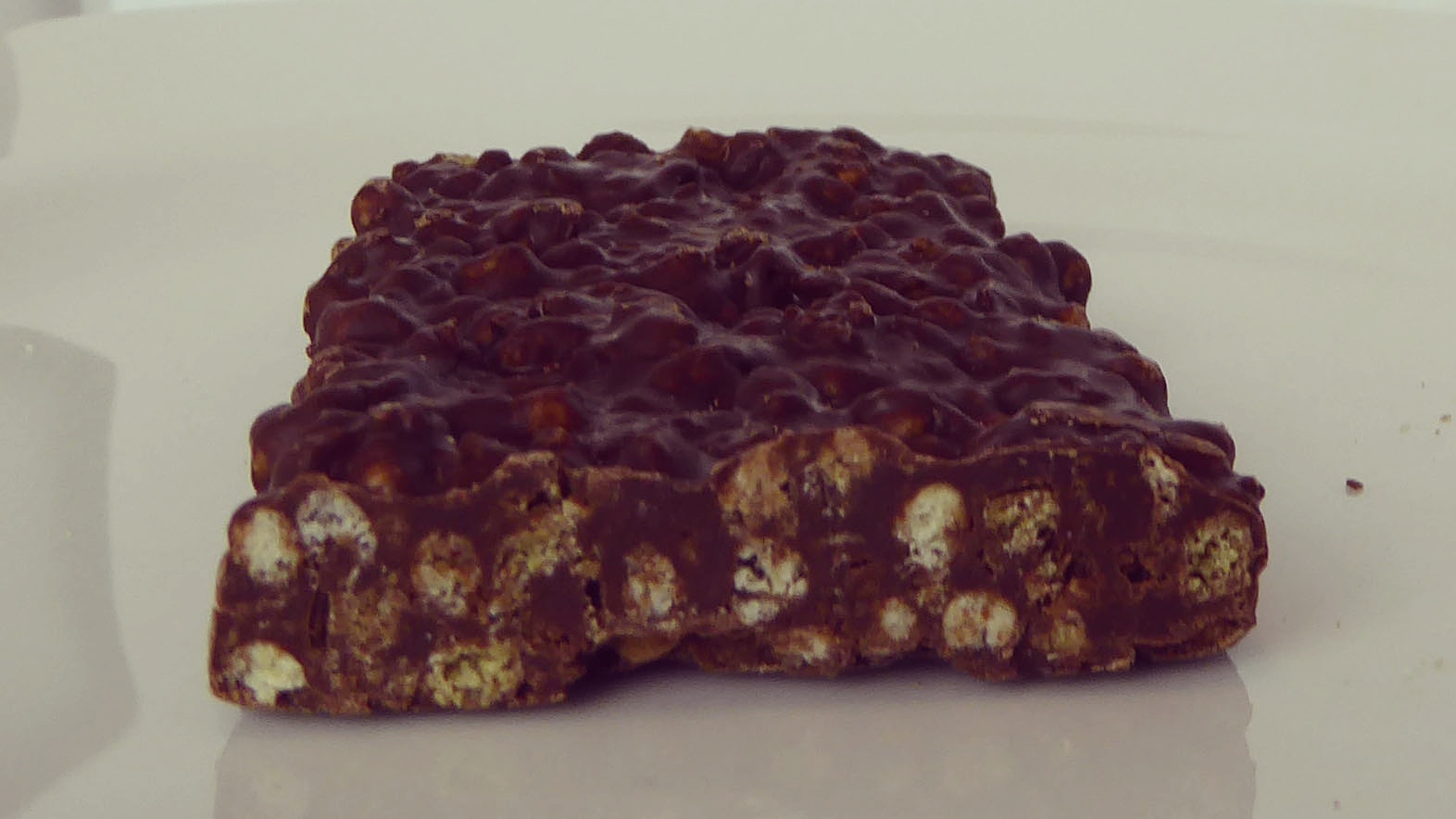 The naked bar from the side.
Supplement Facts per 100g
Energy 2.076kJ, 497kcal
Total Fat 28g (13g Saturated Fatty Acids)
Total Carbohydrats 28g
Sugar 22g
Protein 30g
Salt 0,3g
Supplement Facts per 50g (one bar)
Energy 1.038kJ, 249kcal
Total Fat 14g (6,5g Saturated Fatty Acids)
Total Carbohydrats 14g
Sugar 12g
Protein 15g
Salt 0,1g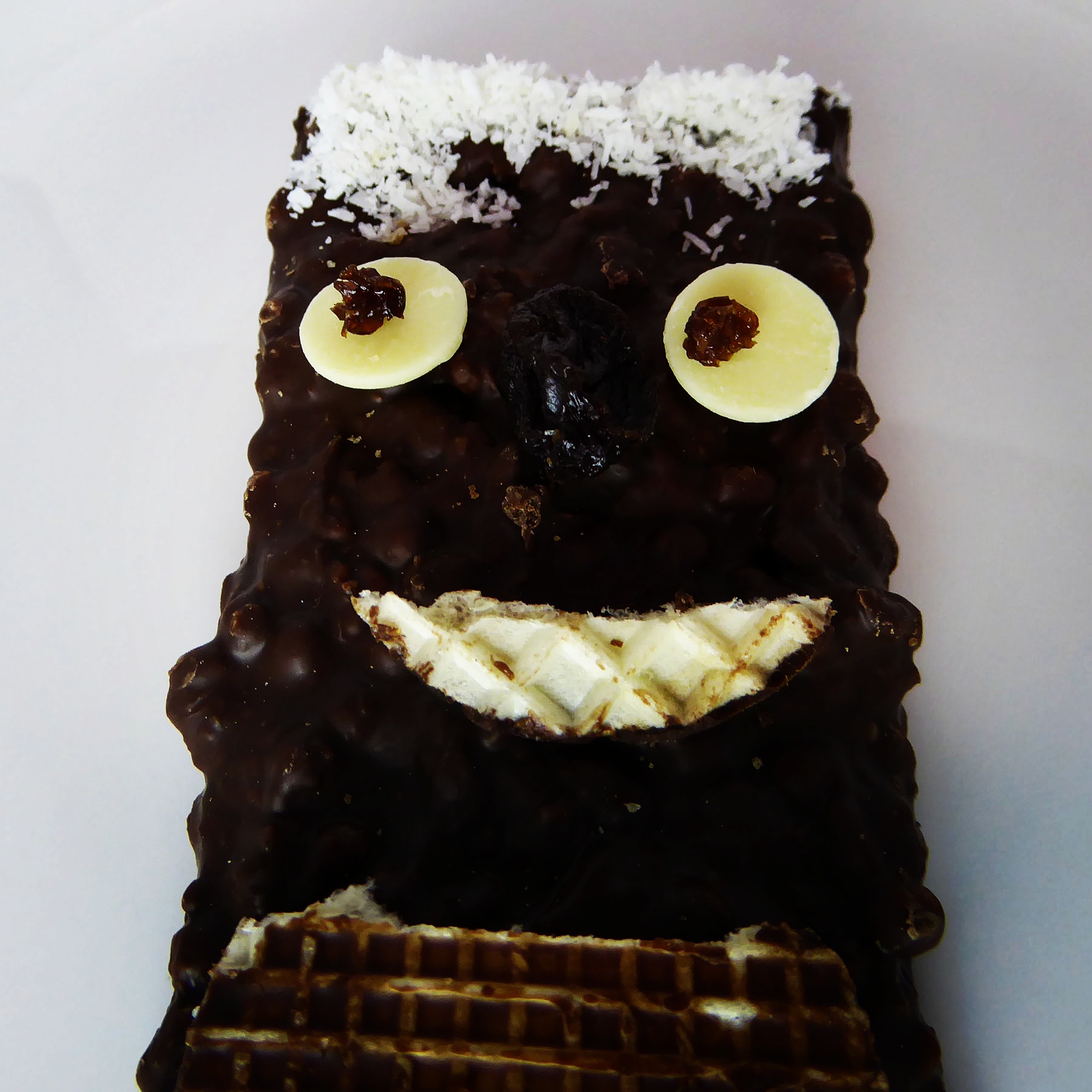 I call my Whey Crisp Protein Bar Pure Milk Chocolate creation: AFRICAN GRANDPA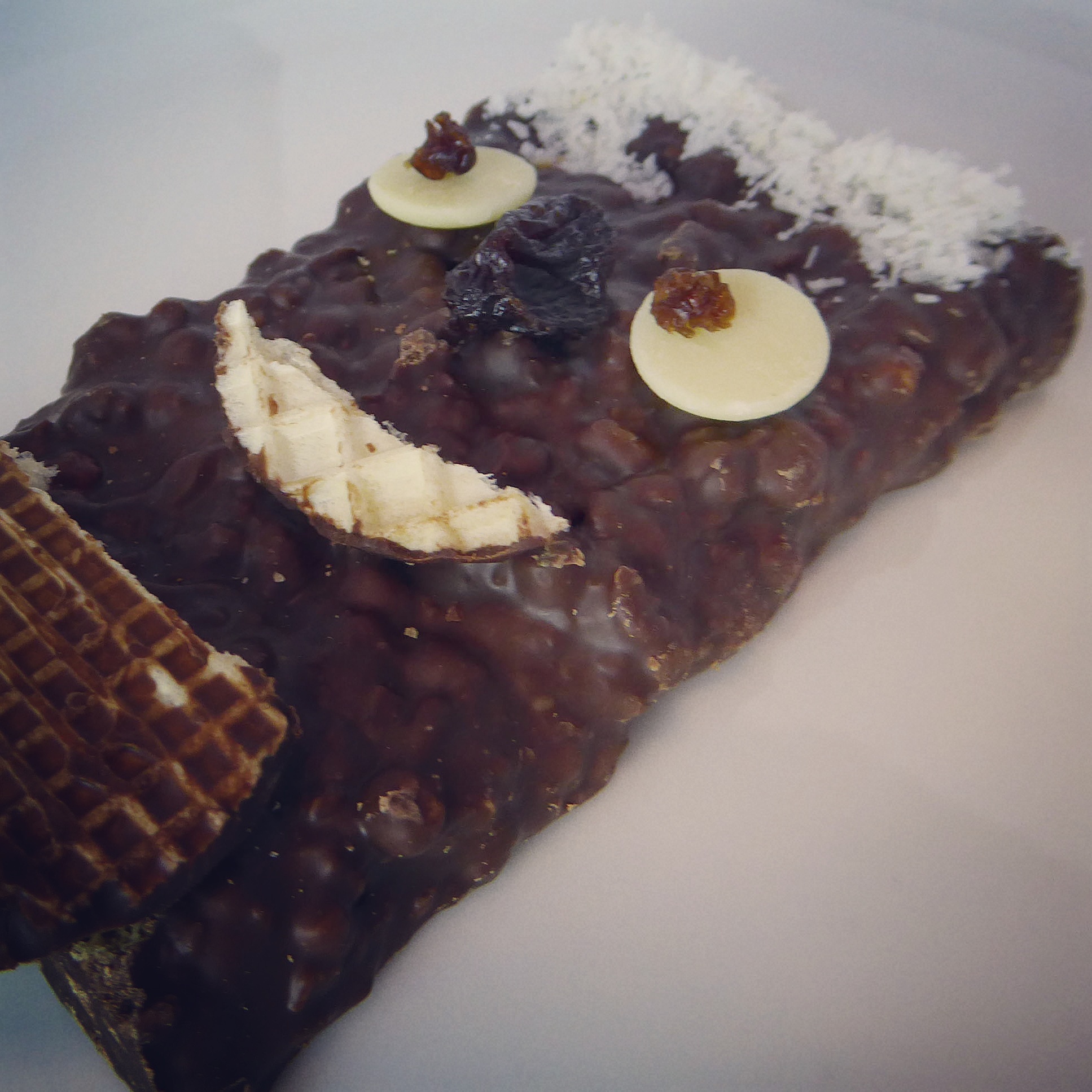 White chocolate plates, coconut, waffle, raisins, and that's it. 🙂